BUFFALO, N.Y. — Tuesday the National Center's for Environmental Information (NCEI) released their new 30-year averages for the United States for 1991 - 2020. This data is calculated and updated every 10 years for temperature, precipitation and other areas of local interest.
Locally, the new 30-year averages follow the continued trend of a warming and wetter climate for Western New York. Buffalo's annual average temperature rose by .3 degrees, from 48.5 to 48.8 degrees. There were also minor increases in annual precipitation to 40.68 inches and seasonal snowfall to 95.4 inches.
Nationally, the U.S. climate norms also show that the country's climate is warmer and wetter compared to the 20th Century average. There are a few exceptions to this overarching trend, such as the shift to drier conditions across the Southwest and southern Appalachians.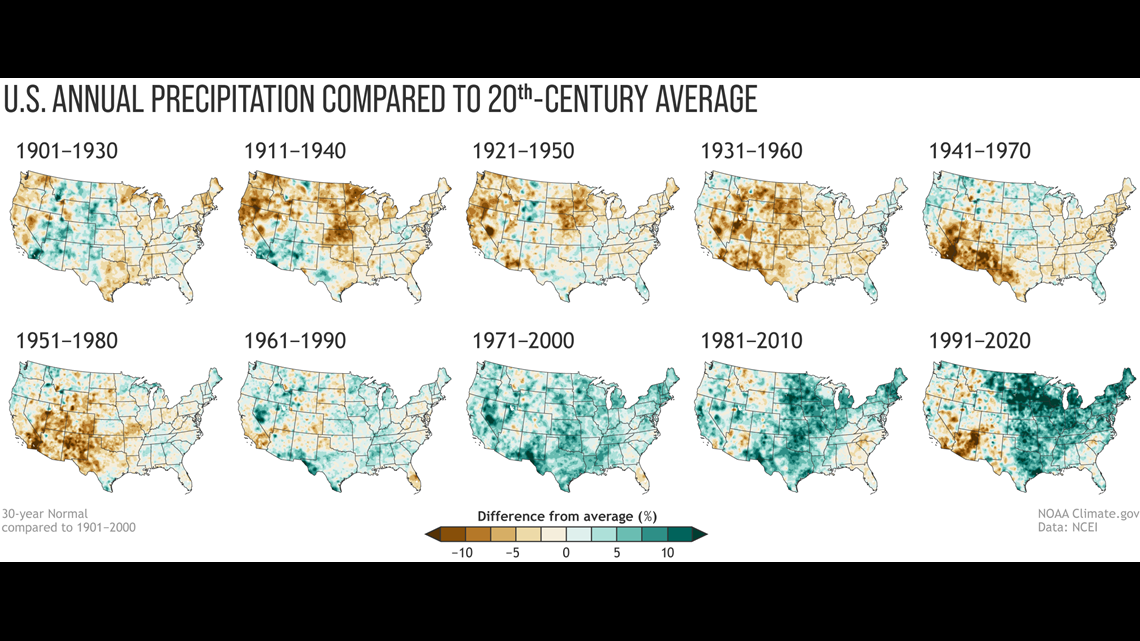 But even NCEI climate scientists note that precipitation trends tend to swing back and forth from wet to dry more frequently than temperature trends. This then only strengthens the claim to a warming climate across the country, especially over the past three decades.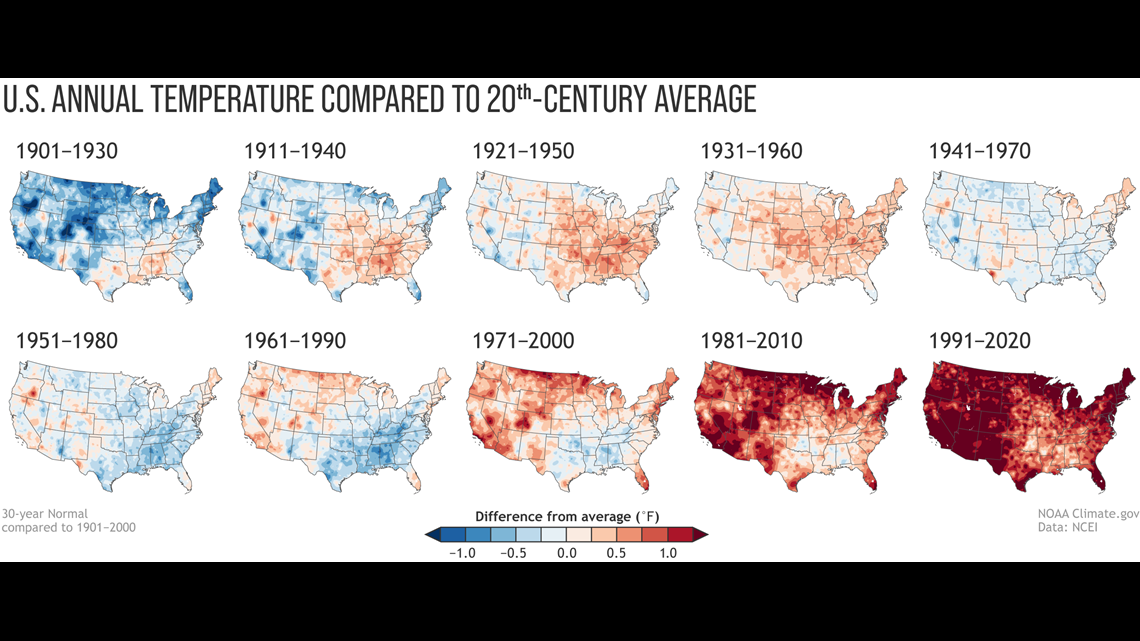 Updating this climate data is important because it provides a new basis for how current and future weather conditions compare to what is normal. Furthermore, it shows how a local climate is changing and the potential impacts of those changes.
Earlier this year, Storm Team 2 Meteorologist Heather Waldman previewed the anticipated changes in an episode of her "Heather's Weather Whys" which can be found here.