BUFFALO, N.Y. — After four full winters in Western New York, I've learned it's never safe to call snow season "over." The atmosphere ultimately decides that one.
But with May starting on Saturday, it's safe to say that the Cold Miser is running out of time.
If you look at the basic numbers, you might say that winter 2020-2021 was pretty underwhelming for the region. Measurements taken at the Buffalo Airport show that four of five cold season months (November through March) were warmer than normal. The final snowfall total is 77.2 inches, nearly 20 inches less than the 30-year average of 94.6 inches.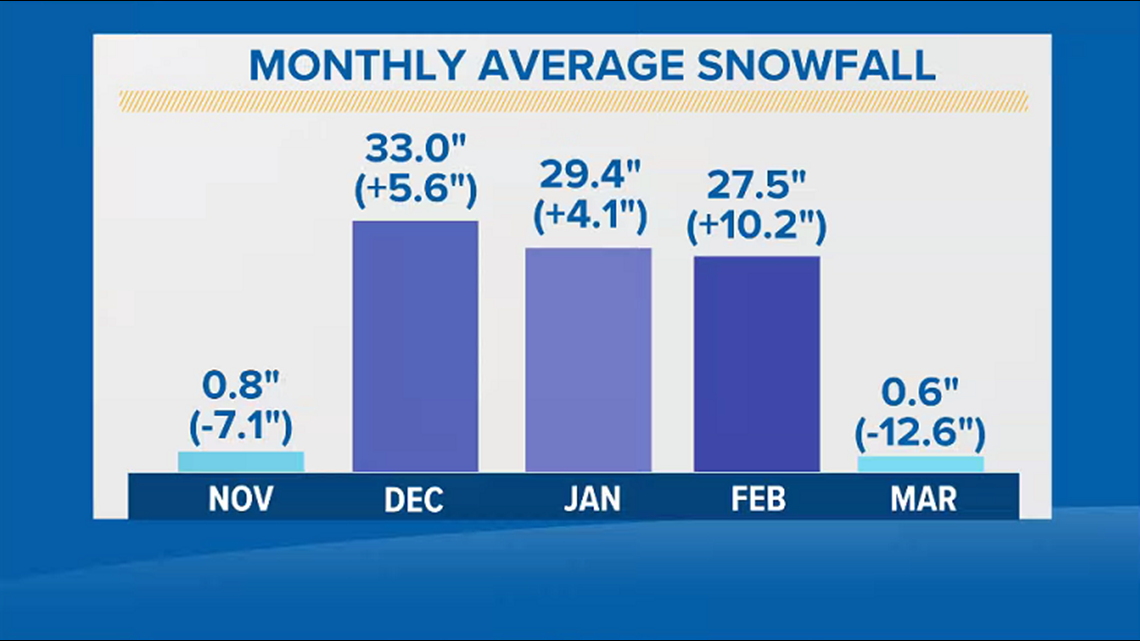 A deeper dive into the specific weather patterns tells a slightly different story. November and March were well below normal in snowfall, but December, January and February made up some serious ground.
Remember that big Christmas snowstorm? That dropped an impressive 18 inches on Buffalo! January was a little more mellow with smaller systems bringing a couple inches one day and then a couple more the next day, and then came the first half of February. That was downright cold for a while!
That prolonged cold and a few more rounds of snow kept a solid snow pack on the ground for the entire month of February. In fact, this past season brought more 6-inch-plus snowpack days to Buffalo than any season since the 2014-2015 season.
And you remember what THAT season brought, right? (Answer: Snowvember and Buffalo's coldest month on record in February 2015)
Check out how this past winter's numbers stack up against climate trends from the past 50 years in this week's Heather's Weather Whys.