EAST AURORA, N.Y. — Owls are wildlife that is more often heard than seen. Their haunting calls are sometimes the only evidence they're around at all. In myth and legend, they are seen as both good and bad.
"There are some cultures that view owls as bad omens, or harbingers of death, there are others that view them as symbols of wisdom, and that's how Athena got her name, due to Athena, the goddess of wisdom."
Athena is a young female Great Horned Owl that came into the care of Hawk Creek Wildlife Center earlier this year.
"Athena, when she was younger was originally raised illegally by a member of the public, so she unfortunately imprinted on humans, which is why she is not able to be released," Lowe explains.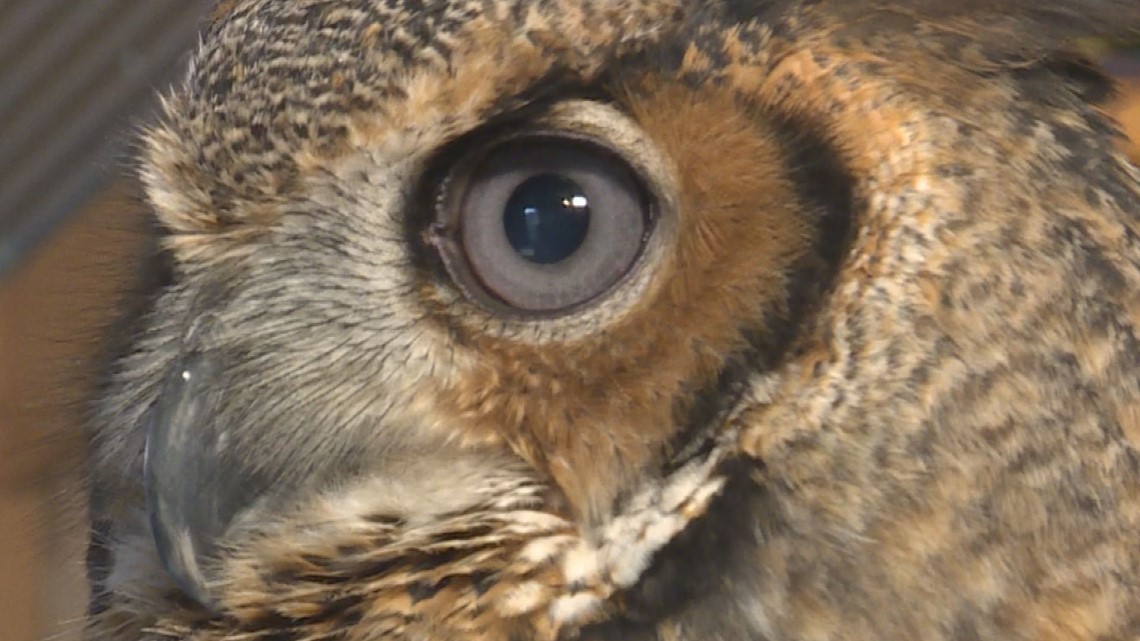 Imprinting happens at a very young age and changes the course of the animal's life.
"Because she never got to see another Great Horned Owl when she was growing up and developing." says Lowe." And so, once that happens they can no longer be released because an imprinted animal that's imprinted on humans is going to be looking for human mates and defending their territory from humans, instead of, in her case, other Great Horned Owls."
Athena has an unusual difference in her physiology that is subtle yet beautiful.
"Great Horned Owls typically have beautiful yellow eyes, and Athena here has these grey-blue eyes," Lowe says. "Which is presumably a genetic condition. Thankfully it doesn't appear to impact her vision at all, so we will continue to monitor that as she ages, but so far she is a beautiful, healthy bird that has really settled into her role as an educator for her species."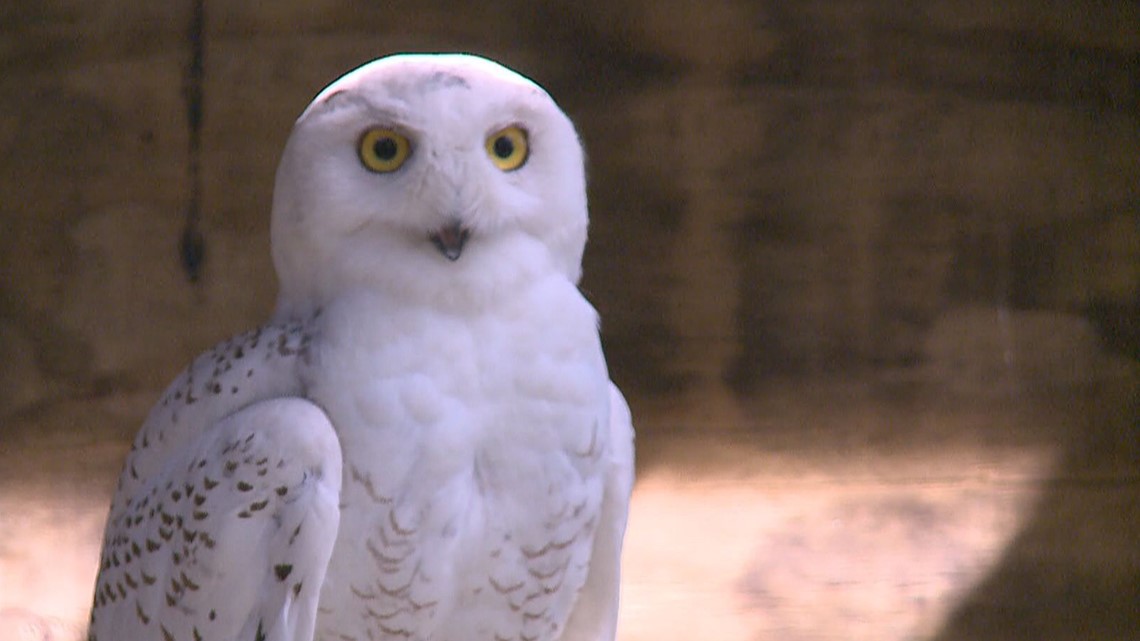 That education is needed. The Curator says that many don't realize the important role owls play in our environment.
"Great Horned Owls are known as the "Tigers Of The Sky " because they are such powerful predators. And in doing this they are going to be hunting things like rodents! Rodent control is something that's very important for ecosystem health and for human health, so they do a great service for us."
There's a great chance coming up to meet Athena and some other wild ambassadors at Hawk Creek.