NORTH TONAWANDA, N.Y. — If you're looking for a fright this October, a North Tonawanda couple has transformed their home into a spooky haunted house to give back to charity.
This is the second year that part of the proceeds from 870 Lee Home Haunt will go to the Niagara SPCA.
The King family says they scrambled to put everything together since being cleared by health officials last month, and they are working to make sure it's a safe, COVID-friendly experience for volunteers and guests.
"We thought for sure we were gonna be canceled until we got the all clear," Kyle King said. "But we were worried for about six months. We didn't think we were gonna be able to do it this year."
The hours for the haunted house will be 6:30 to 10 p.m. on Fridays and Saturdays, and 6:30 to 9:30 p.m. on Sundays.
Admission is $5 for adults and $3 for children.
The Centers for Disease Control and Prevention says haunted houses are permitted as low-risk indoor arts and entertainment, so long as there is social distancing, face coverings, and reduced amount of visitors at once.
"We knew we were on a time crunch, as we usually start putting everything together in early August. We pulled all of our volunteers together and worked hard to get this tradition going once again," Kyle said.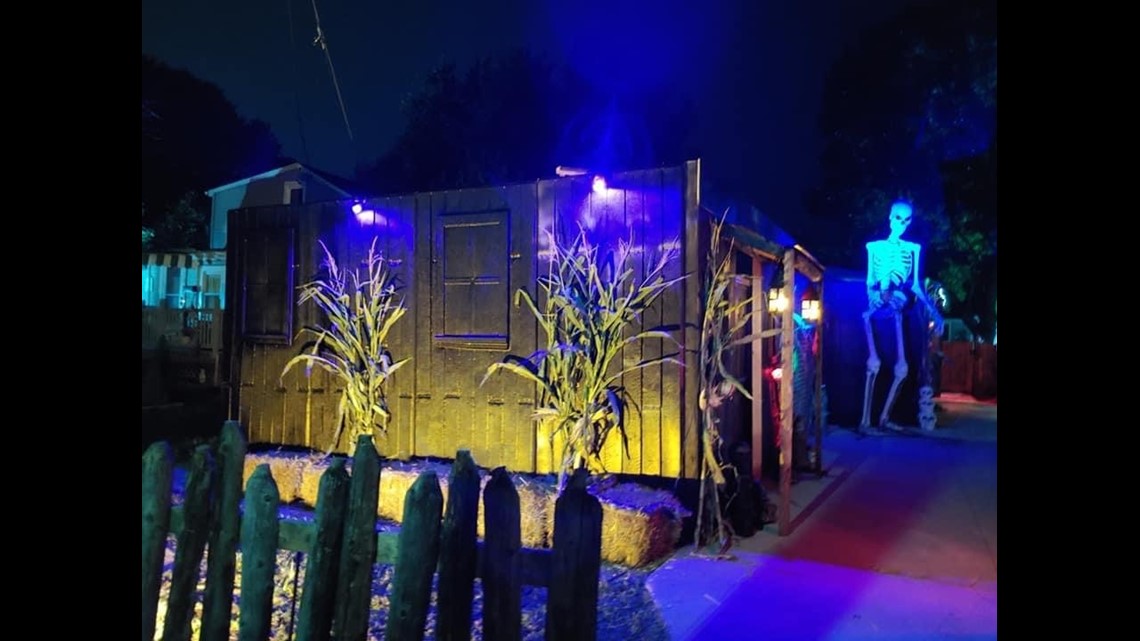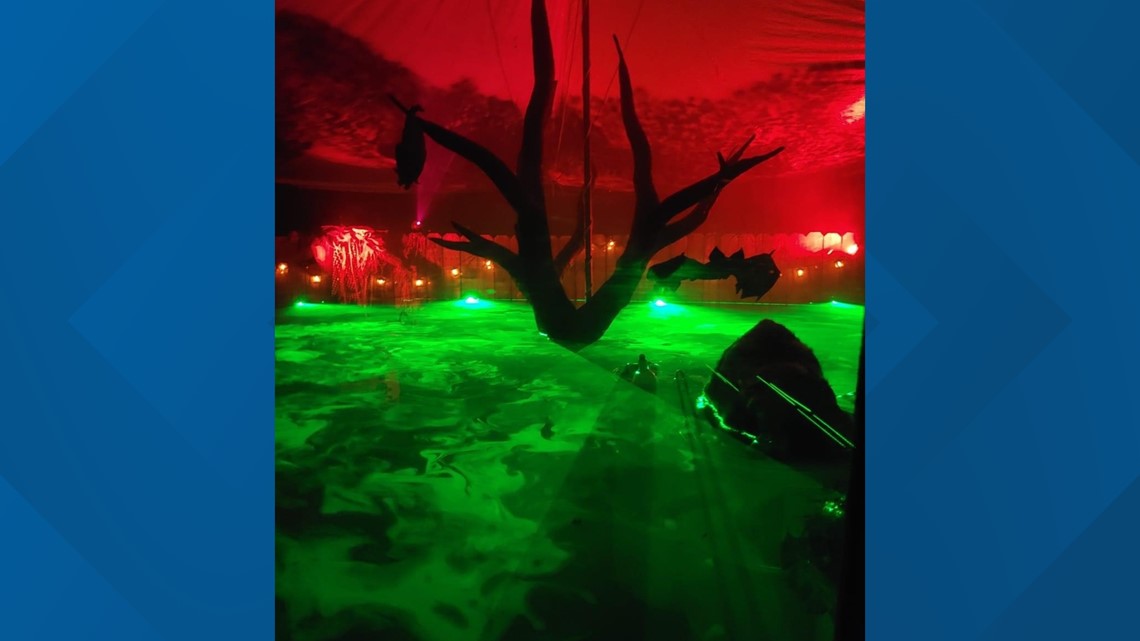 To attend the attraction, all patrons must wear a mask. Volunteers working at the event will be temperature-checked each night and everybody will be at least six feet apart while standing in line. Guests will be asked to wait in their cars if the line becomes too big.
The house is open every weekend until Halloween. On October 25, the family is hosting a special "Lights On" day, where kids can go through the house and meet the actors from 4:30 to 6:30 p.m.