LOCKPORT, N.Y. — Each week in our City Shapers reports this year, we're highlighting the women of Western New York who are making a difference. This week, 2 On Your Side's Kelly Dudzik shows us how a woman in Niagara County taught herself how to make jewelry so she can help sex trafficking survivors a world away.
Miranda Dube is the owner of DubesJewelry. She grew up in Wheatfield. Dube is also a music teacher in Lockport.
"We had a fundraiser for this church group that I go to called Vintage, and I started selling that one bracelet, and just by seeing how much I sold from that fundraiser, I decided that I should just go with it and try to make more and see where that takes me," said Dube.
Where it took her was her own company, selling bracelets and other jewelry with 100 percent of the proceeds going to FIGHT Ministries — a group that helps women who have survived sex trafficking. Dube started working with FIGHT after she went on a mission trip to the Dominican Republic.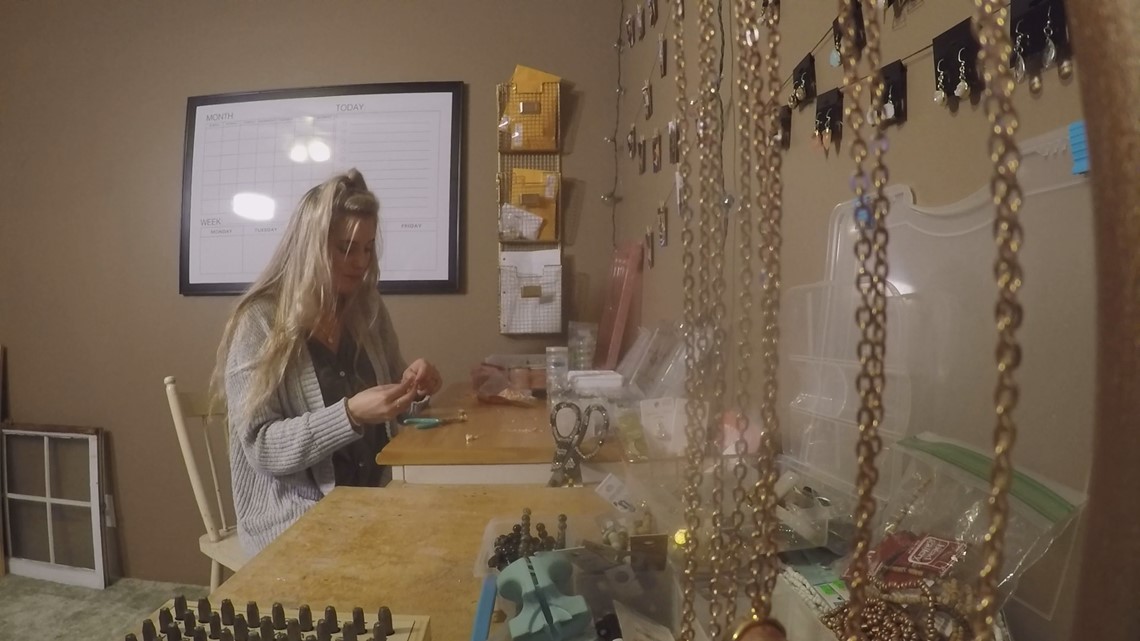 "It really just opened my eyes to the need for help. So, I decided I'm going to do something, and it was small, but you know, if one person does one thing to help and another person does another thing to help, it adds up," says Dube. "In one year, I've raised over $10,000, which is crazy. It blows my mind."
"How does it make you feel to know you're helping people like that?" Asked Dudzik.
"So blessed and humbled, really," Dube said. "I wish I could do more, but ultimately, I just hope that it inspires more people, honestly, to do what they can because it's not that I'm special, but I find that sometimes if we're willing just to say yes to things, that God can use you in bigger ways than you can ever dream of."
On her mission trip, Dube helped build the houses the teens were going to live in. She has also sent bracelets to survivors in Sierra Leone.
Thinking about the women and teens gives her the passion to keep helping.
"They knew that someone they didn't even know was thinking of them to make them something, and that's so important when girls and women are rescued from something so tragic like that, just for them to know that they're loved, and they're known, and people think of them. It makes it all worth it," she says.
ICYMI: City Shaper Ann Evanko is leading the law firm where she launched her career more than forty years ago.