Messinger Woods is perhaps WNY's most unique wildlife rehabilitation center.
The woods are actually a collective of rehabilitators that came together back in 1996 to not only improve their ability to treat injured animals, but also to guarantee the health of the volunteers that care for them.
Judy Seiler was one of the founding board members who wereconcerned about the stress level experienced by wildlife rehabilitators, who were at that time caring for animals in their own homes.
"The burn out rate at that time was really high, so we decided to form Messinger Woods, and as it was, Edith Messinger was a licensed wildlife rehabilitator at the time, she was at that meeting and said, 'I have some land that I'm willing to donate to you to build your hospital on,'" Seiler said.
The generosity of many cultivated Messinger Woods throughout the years, and today the center treats thousands of injured animals a year.
The staff is all volunteer, and includes many interns that contribute their time and efforts, and in return, gain great knowledge. Messinger Woods is not only treating the wounded, but they're guiding the next generation of environmental stewards.
"We try to teach them as they go, and help them learn various things, I mean there's so much you need to know about various species," Seiler said.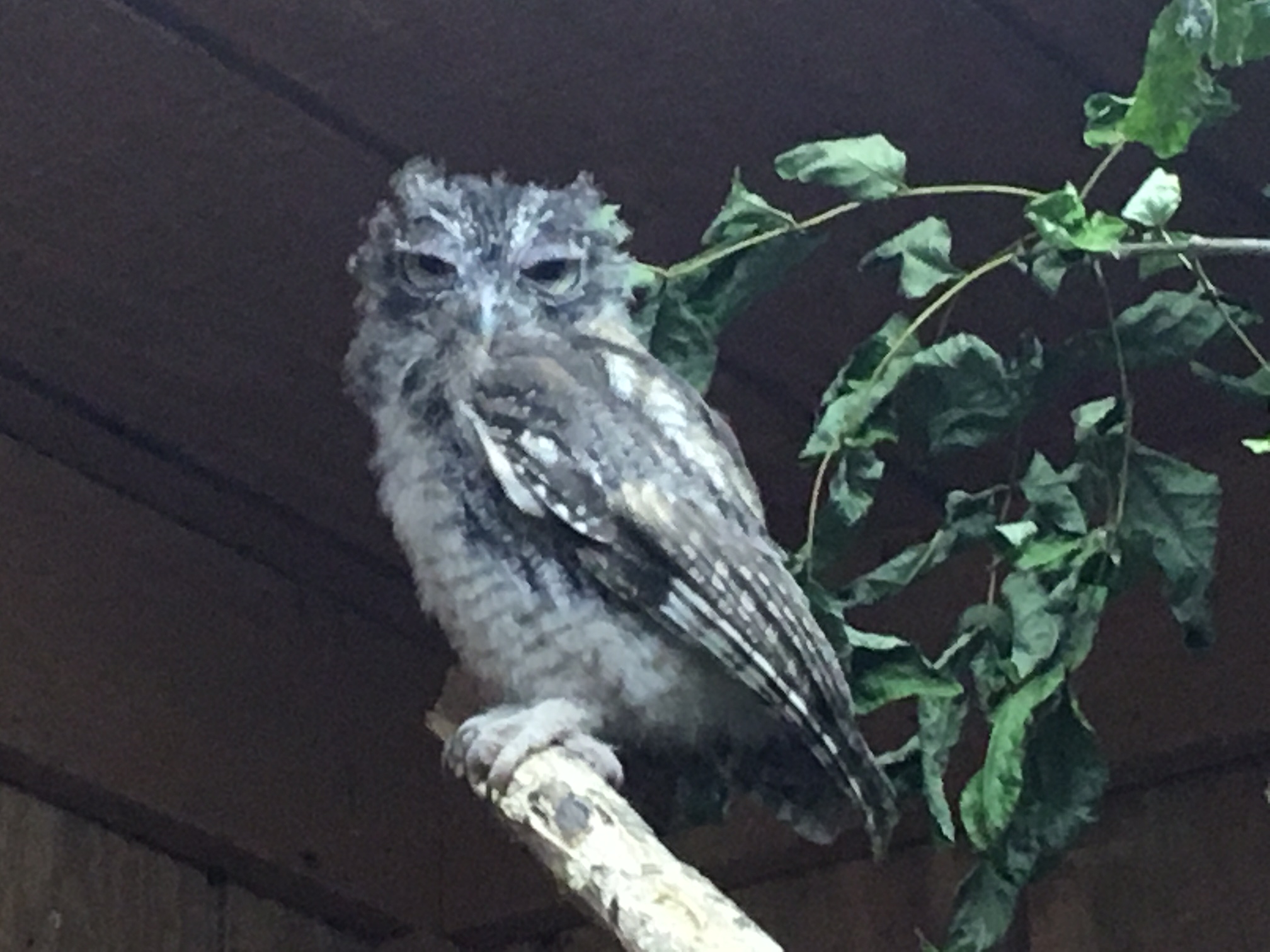 A big part of the center's success is due to their robust staff. Messinger Woods is run much like a hospital.
"Our whole thought was do it on a more professional basis," Seiler said. "Where we would gather all of these people together and hopefully every four hours you've got fresh eyes coming in, feeding and medicating and cleaning and doing what needs to be done, so you don't have that exhaustion. "
Seiler believes this fresh approach has led to a much higher than average release rate.
"When you look at the national average of release in rehabilitators, it used to be when they were keeping the numbers, thirty-five to forty percent," she said. "Ours is upward of seventy-five percent and I honestly believe it's because we have a fresh set of eyes every four hours."
Of course all of this human cooperation leads to a better life for the wildlife being treated there. Though being in captivity is traumatic, Seiler says the animals eventually understand that the humans are just trying to help.
"They get to a point where they realize we're not going to hurt them and we are trying to help them. They let us in, for lack of a better term, they accept what we're doing, and they don't fight us anymore and they let us do what we have to do."
For many in this field, the decision to rehabilitate wildlife was one that was not necessarily chosen.
"I think that's what happens with a lot of people, they come upon an injured animal, and they realize they can't just walk away, they can't leave it sit there, or an orphaned bird, they need to find it help," Seiler said.
"I think it picks us, as opposed to us picking it. "