About 145,000 cans of Enfamil infant formula are being recalled over concerns of possible cross-contamination with Cronobacter, the bacteria behind last year's major recall and baby formula shortage.
Reckitt said the recall is being conducted out of an abundance of caution; both batches tested negative for the bacteria and no illnesses were reported.
"After a thorough investigation, we have identified the root cause, which was linked to a material from a third party," the company said. "We have taken all appropriate corrective actions, including no longer sourcing this material from the supplier."
Which formula was recalled?
The Enfamil Prosobee recall specifically covers 12.9-ounce containers of the plant-based formula, manufactured from August to September of last year. The cans were sold at stores nationwide in the U.S., Guam and Puerto Rico.
If you have a can of the formula, you can check the number at the bottom of the can to see if it's part of the recall. The recalled batches have the codes ZL2HZF or ZL2HZZ with a UPC code (under the barcode) of 300871214415. The use-by date for both recalled batches is March 1, 2024.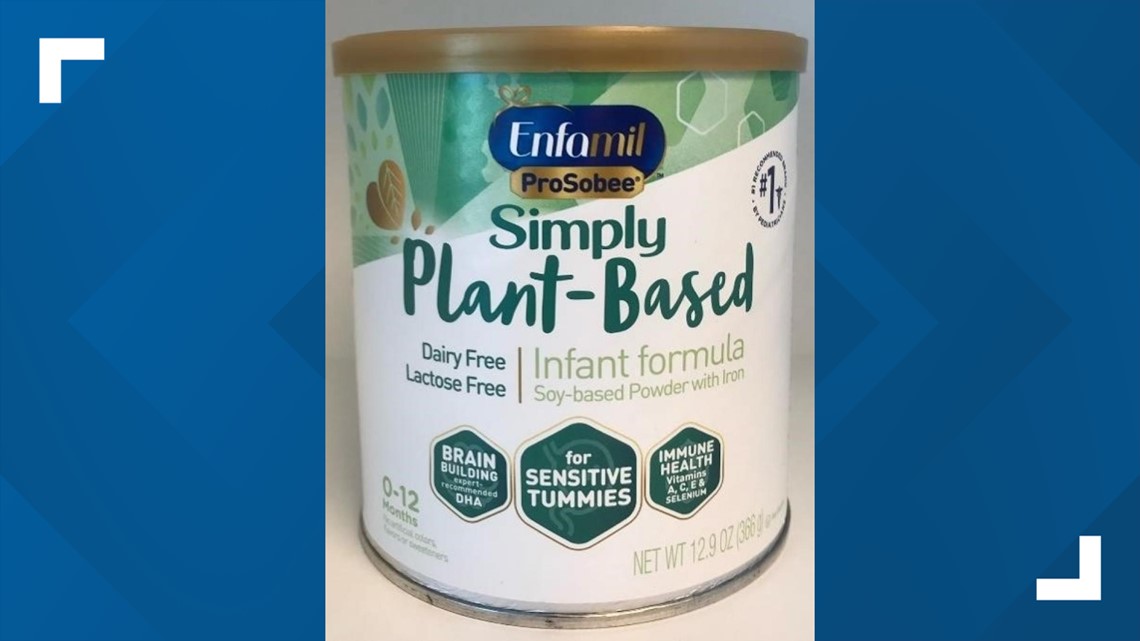 The formula is marketed as a dairy-free alternative for infants who are lactose intolerant or whose families follow special dietary guidelines.
What is Cronobacter?
Cronobacter can cause rare but potentially deadly infections in infants, the CDC says. It is found naturally in the environment and can live in dry foods like powdered infant formula.
Cronobacter can cause sepsis — a dangerous blood infection — or meningitis, a swelling of the linings around the brain and spinal cord. Babies who are younger than 2 months old, premature, or who have weakened immune systems are more likely to get sick.
The germ was behind last year's Abbott Nutrition recall early last year, which was a key cause of a nationwide baby formula shortage. The Food and Drug Administration later released a preventative strategy for keeping the bacteria out of powdered formula.