BUFFALO, N.Y. — Just five days ago this month's cumulative rain total ranked in the top five, but after another round of soaking rain Tuesday, July of 2021 has moved up the ranks.
As of Wednesday, July 22, this July now ranks as the 4th wettest on record in Buffalo history with 7.01 inches of rain falling this month. And with less than a quarter inch difference between 3rd and 4th place, it's not too far behind third place either.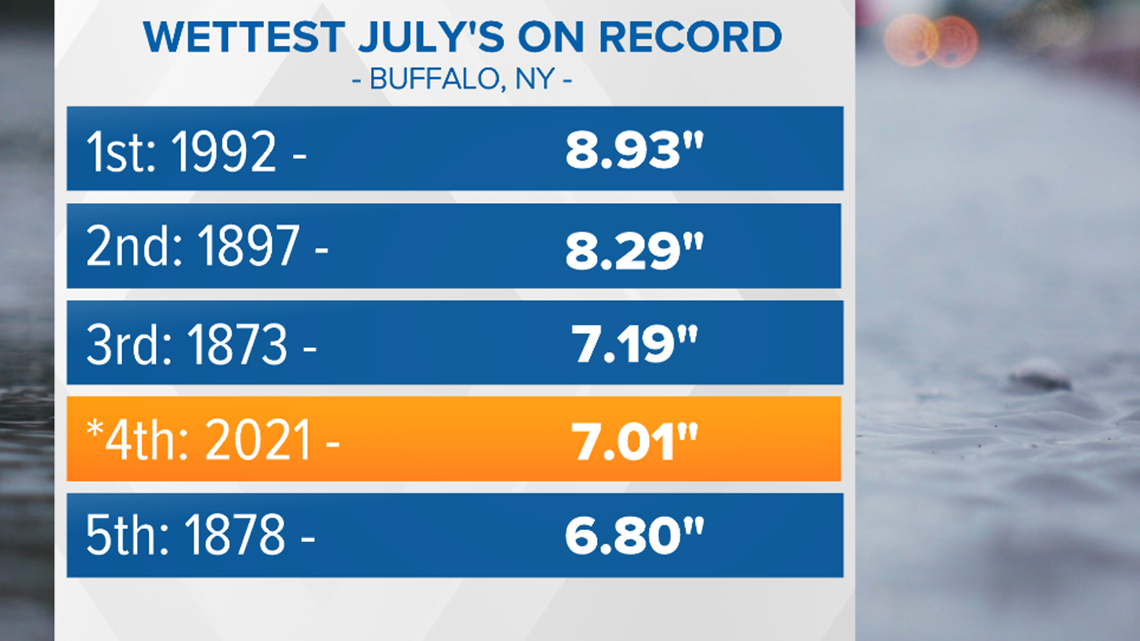 This move comes after Tuesday's showers and storms brought an additional half an inch to inch of rain to the Buffalo area. But much more rain fell across the Niagara Frontier.
Between 3 to 5 inches fell across southern Niagara County in less than 12 hours Tuesday, which lead to another round of flash flooding. Even a State of Emergency was issued by Niagara County Tuesday evening as roads became impassable because of the floodwaters and many local businesses flooded.
And how can we forget that within a year, Buffalo went from the hottest July on record in 2020 to one of the now top five wettest on record.