CHAUTAUQUA COUNTY, N.Y. — The storm threat is over, but the damage is done. A powerful cell of storms brought dangerous weather to parts of the Southern Tier Thursday evening.
Crews with the National Weather Service will be down in parts of Chautauqua and Cattaraugus counties Friday to confirm if any tornadoes touched down there.
Videos and pictures shared with 2 On Your Side by viewers show what appear to be a funnel cloud moving through. In the Town of Portland, along the lakeshore,a barn had parts of its roof ripped off.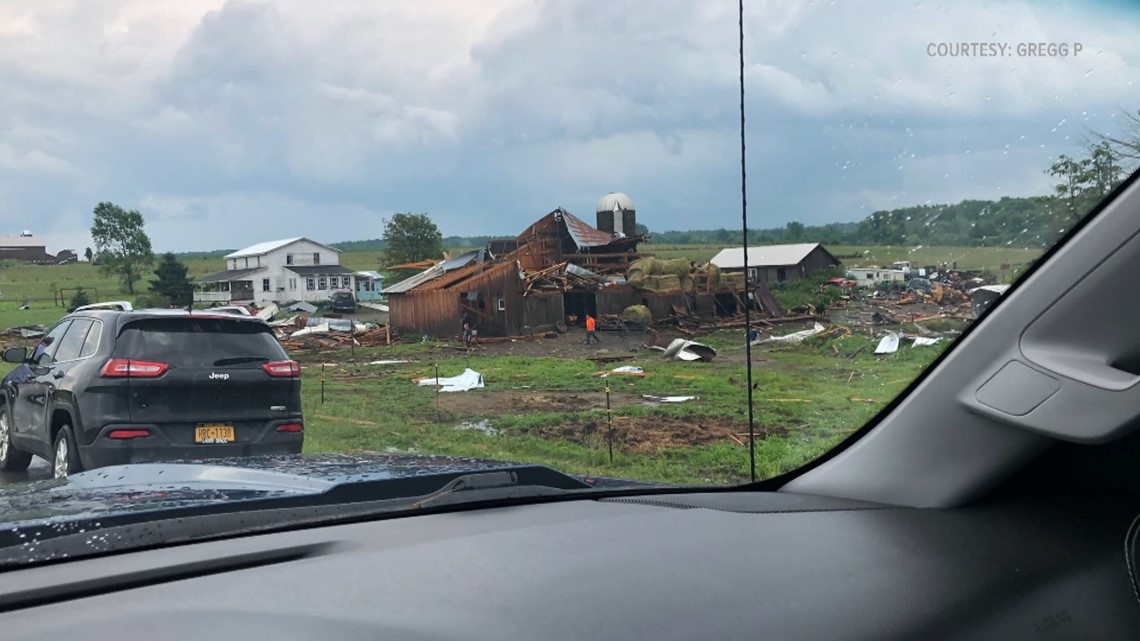 Utility crews responded to reports of trees and power lines down all across the counties. They are reminding everyone that if you see a downed power line, assume it's live and do not touch it.
Meanwhile in Erie County, several neighborhoods in the Southtowns saw powerful storms and even some localized flooding.
On Seneca Street, flooded roads, parking lots and yards slowed down traffic. Police were called out to keep people from driving through any high water spots. The floodwaters quickly receded after the rain stopped.
For several hours, there were Tornado, Flash Flood and Thunderstorm warnings in effect all across Western New York. Those have all since expired. As of Friday morning there are no injuries reported connected to the storm.