BUFFALO, N.Y. — After developing and persisting for almost a year, impacting the Northern Hemisphere's fall and winter months in 2020, the most recent La Niña has ended.
In their seasonal update, the Climate Predication Center (CPC) noted La Niña conditions weakened over the past few months, favoring more "ENSO-Neutral" conditions. This means that the cooler than average sea surface temperatures and atmospheric pattern associated with the La Niña are no longer present. More normal seas surface temperatures and climate patterns for that region have returned again, hence the "neutral" designation.
But this doesn't mean that North American and United States wont be impacted by ENSO conditions, just that our seasonal weather patterns won't stray from what's typical like it would if there was an El Niño or La Niña present. Plus, North American summers are driven by more local teleconnections patterns, like the North American Oscillation (NAO) and Pacific-North American Pattern (PNA).
El Niño Southern Oscillation, or ESNO for short, is a naturally occurring ocean to atmosphere phenomenon marked by warmer or cooler than average sea surface temperatures across the Equatorial eastern Pacific Ocean. An El Niño is when sea surface temperature are warmer than usual, a La Niña for cooler.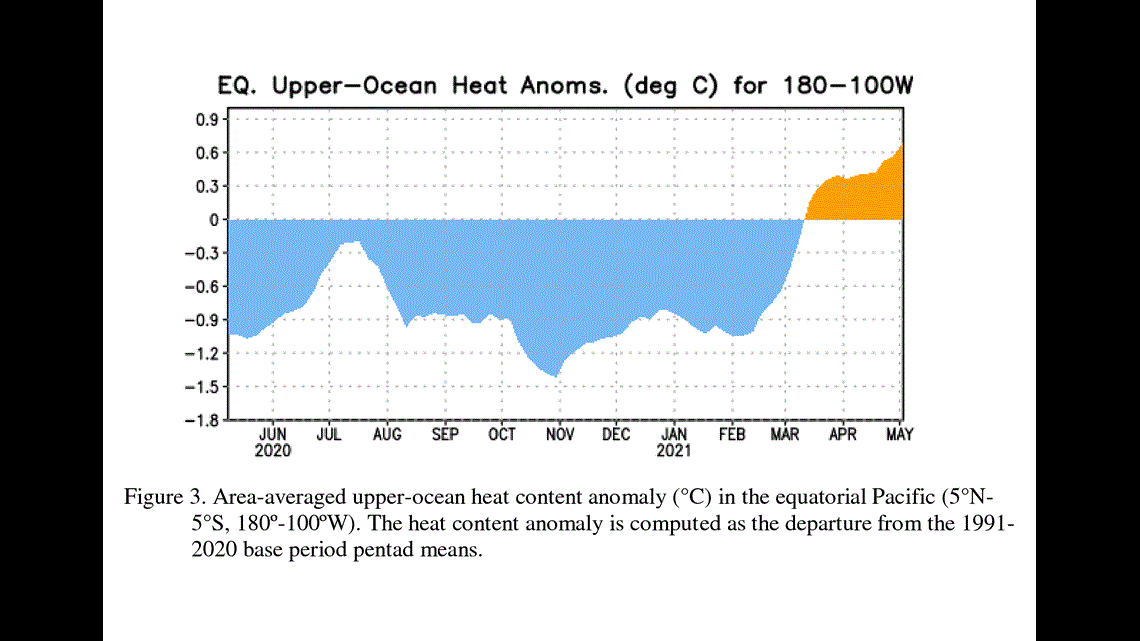 It's important to monitor this ocean-air interaction because it can influence our seasonal weather patterns across North America, especially in the fall and winter. For example, the 2020 Atlantic Hurricane Season was the busiest on record with a total of 30 named storms. One factor which lead to the record season were weaker trade winds, a shift that can be associated with a La Niña pattern.
Climate forecasts also hinted that long range climate models show a slight return to favorable La Niña conditions this fall, but also noted that there is still much uncertainty.