BUFFALO, N.Y. — If you've spent any amount of time living in Western New York, you know that a huge weather talking point this time of year is the lake. More specifically, how much ice is on the lake?
There are anecdotal arguments for and against a total freeze-up. Those that hate the snow root for a fast freeze to help shut down the lake effect threat. But the opposite side to that argument for some is that all of that ice holds us back in the spring as warmer air tries to stake its hold in the Northeast. Data from the last 50 years or so shows that that point has some weight to it.
I went back and looked at the peak ice coverage for Lake Erie every season since 1972. That's 48 years worth of data, all maintained by the National Oceanic and Atmospheric Administration and the Great Lakes Environmental Research Laboratory. Of those 48 years, 32 had winters where Lake Erie had at least 90% ice coverage. The other 16 winters had less, averaging 52% peak ice cover.
For the list of seasons with at least 90% ice cover, March and April average temperatures were notably lower than the combined average of all 48 seasons, a sign that all of that ice prevents the temperature from climbing even as milder weather patterns set up around us.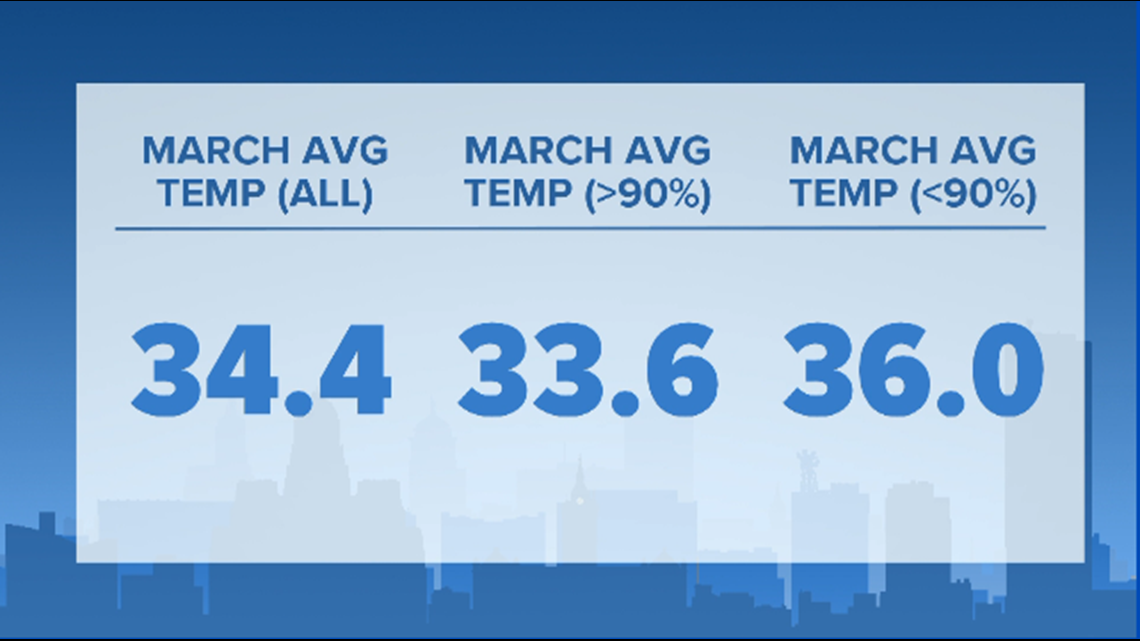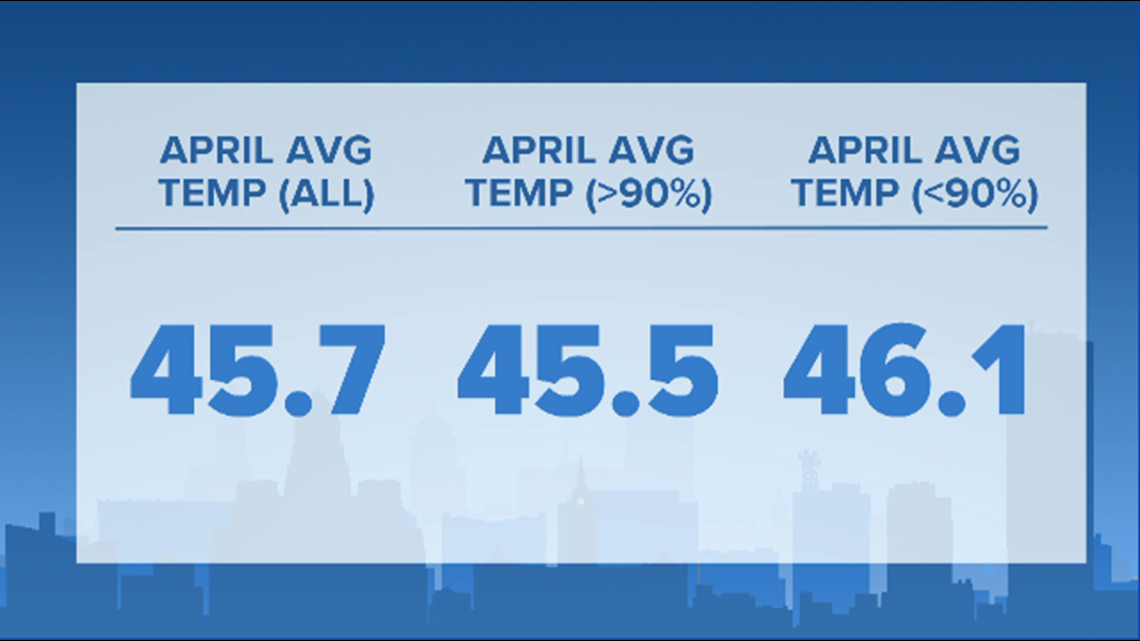 When it comes to snowfall, the connection isn't as clear cut. For those that argue more ice equals less snow, they're banking on all future snow chances coming from lake effect. But for Buffalo, at least, that's almost never the case.
Past snowfall season data shows that lake effect has only produced about one-third of Buffalo's annual average snowfall. The rest comes from large-scale storm systems that bring snow to the entire region. That's why the numbers below may be a bit off from what some expected.