BUFFALO, N.Y. — All week long Storm Team 2 has been previewing the potential for extremely cold temperatures on Friday and Saturday. But before that, there is an increasing chance for snow squalls ahead of the front that will usher in those bitterly cold conditions afterward.
An Arctic cold front that typically resides in northern Canada will dip farther south later this week and move through the Northeast. For Western New York, this front could first bring bands of heavy snow and gusty winds before dropping temperatures into the single digits or even below zero.
This all begins Thursday evening, where after a predominantly sunny day, this cold front will swing through from north to south quickly Thursday evening. Bands of brief, heavy snow plus gusty winds up to 35 to 40 mph out of the north could lead to whiteout conditions beginning as early as 6 p.m. and lasting through 11 p.m. Thursday.
Another way to describe these conditions is as a snow squall, where Snow Squall Warnings could be issued. Remind that a snow squall is a band of moderate to heavy snow, paired with gusty winds, leading to whiteout conditions for a brief period of time. Not like a blizzard where conditions are expected for a longer duration of time.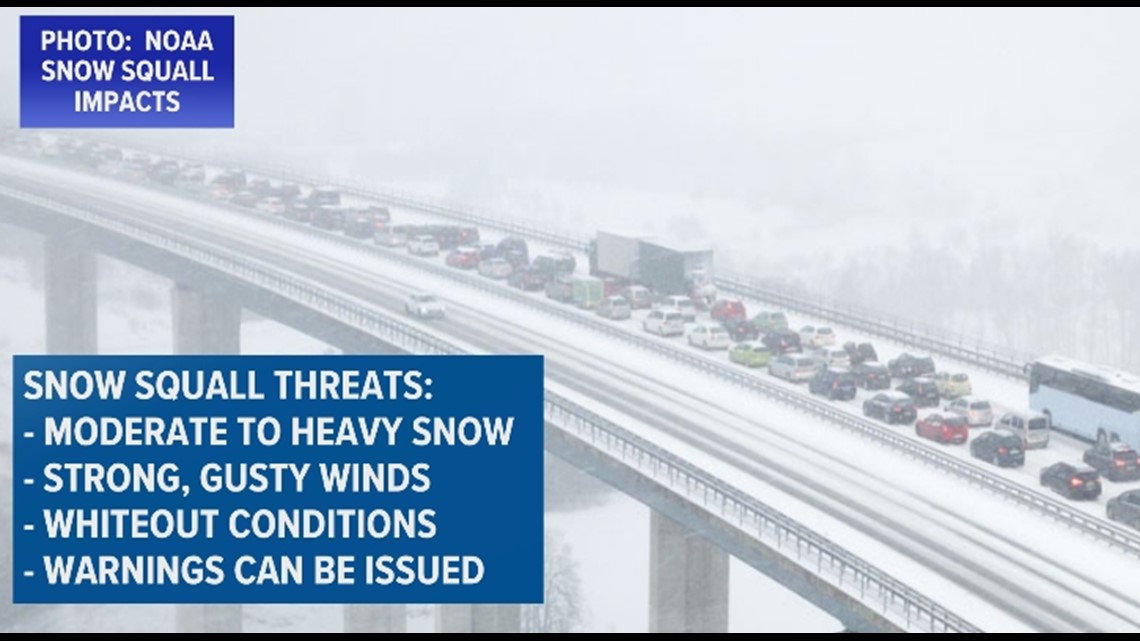 Following the snow will be a dramatic drop in temperatures. Temperatures Thursday afternoon and evening could fall from near freezing to the single digits within a matter of hours. Factor in that gusty northerly breeze, and wind chills values will feel below zero.
Friday is when the cold really sinks in though with temperatures struggling to rise out of the single digits. Wind chills will be well below zero by this point, potentially needing a cold weather alert.
The coldest temperatures of this Arctic blast are expected Friday night into Saturday morning. Temperatures could fall below zero for the first time since February 1, 2019. The morning low forecasted for Saturday is -4 degrees. The record low temperature for February 4th is -9 degrees, set back on the date in 1918.
Stick with Storm Team 2 for the latest updates ahead of the incoming snow and cold.