Love and respect for Mother Earth has always been a constant in the Seneca Nation philosophy, and in WNY, they're leading by example. They've recently completed a vast solar array in the Allegheny Territory , that to go with a wind turbine which went on line in April. Anthony Giacobbe is the Director Of Power & Gas for the Nation. " We're really just trying to stabilize our energy costs as we reduce our electricity rates, and then Mother Earth, really protecting the environment, the third objective being creating jobs. "

The effects on the environment have been immediate." Between the two projects we're reducing carbon by over a hundred million pounds over the life cycle. It's a twenty five to thirty year life cycle for both projects, again, a hundred million pounds of Carbon being reduced, reducing Mercury vapor, Sulfur Dioxide, and a number of other harmful gasses, and the environment benefits, that's about two hundred cars being taken off the road every single year. "
The Seneca community has also reaped the harvest of this project.Giacobbe explains. "Both projects are net metered, so the power is actually going directly to the grid, and then we allocate our accounts that are credited directly back from National Grid, so the power is not going directly to the Nation, but that direct savings comes to our Nation accounts, and then we pass about $10,000 we're paying out to Nation residents on a monthly basis, so we're passing that savings on to them as well. "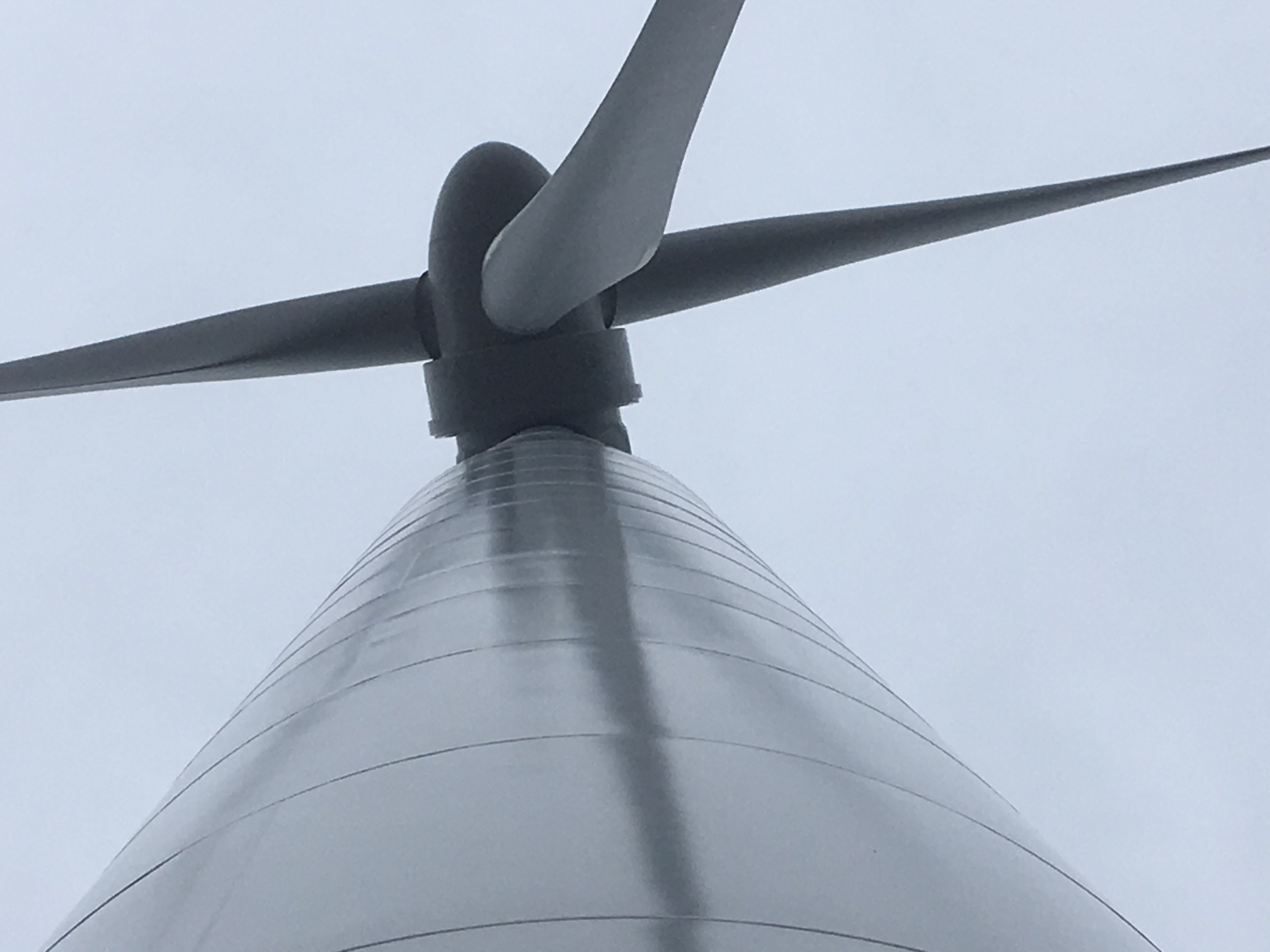 The project has also brought much needed jobs into the Nation." About seventy five percent of the work force at least were Seneca Nation members, and really, our solar project was closer to ninety percent . We've had union workers, electricians, operators, iron workers that were all Seneca members, we have numerous departments that contributed to this, probably ten, fifteen departments that contributed to this project. "
Giacobbe says that the work being done has not gone unnoticed." We're starting to get recognized, federally, nationally, the Department Of Energy, NYSERDA, we just recently won the Robert Wood Foundation Award for community health and culture, and these two projects were a big part of that."
The Nation is always looking to the future, in keeping with their philosophy of planning ahead for seven generations. Their future goal is to construct a "micro grid " where the power they generate would go directly to the Nation territory, bypassing the grid entirely. But the ultimate goal is one more lofty, something in which they have always been leaders, and one that will benefit all of Western NY. " Preserving Mother Earth was an objective and a prime goal of the Seneca Nation well before it became a hot button topic of Climate Change in the country. They always look for those seven generations, and looking to preserve Mother Earth for those seven generations. These projects, again, it's fit very well with the Seneca Nation culture, and I think that's why we've seen such a great response from all of the residents and our leadership. "