BLASDELL NY — "The idea is trying to understand the Earth's past, and this is a history book, the rocks are the sheets of paper that tells us about what things used to be."
Penn Dixie Fossil Park and Nature Preserve is a geological treasure located just south of Buffalo in Blasdell. The former cement company has evolved into a living chronicle of the planet's past.
For decades, it was mined as a quarry for concrete production, helping to build the NY State thruway and for local construction. It was closed in 1980 and lay dormant for years, until 1993, when the community recognized it's inherent worth. The Hamburg Natural History Society was formed to preserve this natural wonder.
Phil Stokes, the park's Executive Director, explains, "The community activists merged with the science folks who saw the value of the rocks and they were able to get the Town of Hamburg to purchase the land from a local landowner at a discount rate. The Town of Hamburg donated the land to our newly formed non-profit under the conditions that we clean out all the garbage that had been accumulated here from years and years of illegal dumping and also keep it open for science education."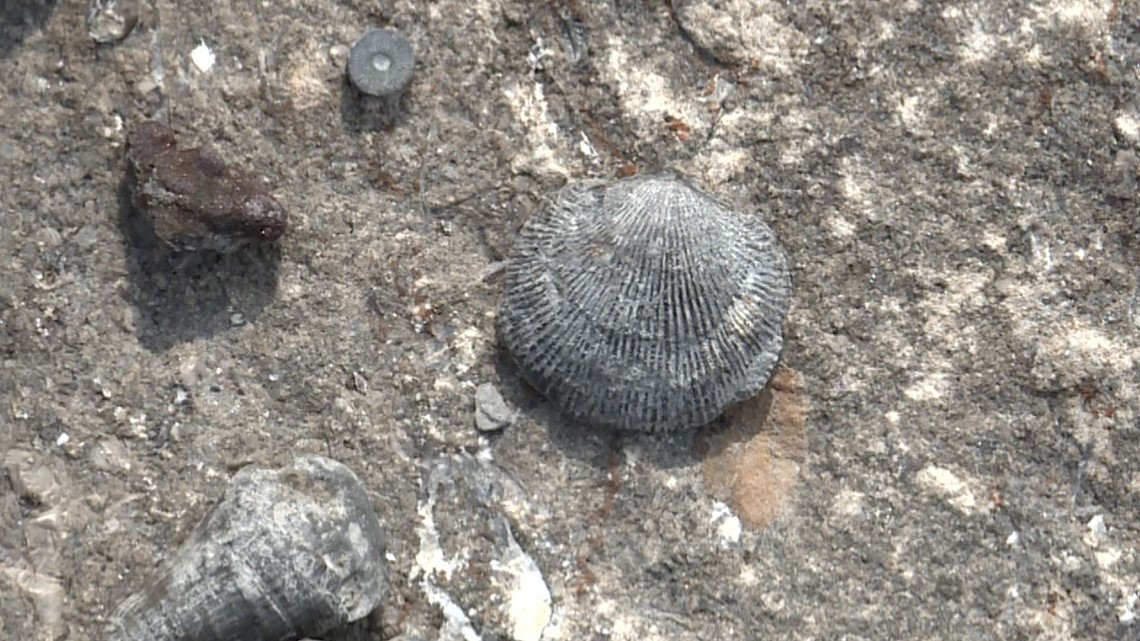 Today the park stands as the top rated fossil quarry in the United States. Hidden within it's stony landscape is the rich saga of our planet's deep past. An archive of a time over thirty million years ago, when our region was covered with a vast salt water ocean.
"Basically you have the continent of North America colliding with North Africa and Europe. So when you have a collision, you have mountains being built. Further inland, the land was actually depressed, and so the ocean flowed in, and filled that basin, and so we were in that basin that extended to Erie, PA and beyond, and it was a perfect environment. It was shallow water so it was warm, there was a lot of sunlight. We were south of the equator and it was a perfect habitat for a coral reef and those sorts of animals that would live in and around a reef."
One of the more fascinating remnants to be found are trilobites, plentiful at the site. "They were a bit like the cockroach of their times," says Stokes. "They were everywhere. They lived in oceans, and they lived for a very long time. They were more successful in terms of length of time, as well as diversity than dinosaurs."
Saturday, Penn Dixie will be attempting to set a world record for world's largest fossil dig. Stokes says the Guinness Book of World Records actually created a new category for them. "They specified that we would have to have at least five hundred people collecting fossils for at least thirty minutes, they have to use tools and then all fossils have to be verified by paleontologists, and so we said 'Alright, let's do it!' We set the date for August 25, and we've been planning for over a year now."
If you'd like to take part in this historic event, you can register here.