ANGOLA NY — Over the past several years, you may have heard a lot of discussion about the Emerald Ash Borer. And because this invasive insect is not very visible, it has been a case of out of sight, out of mind. But that's no longer true.
The Western New York landscape is now strewn with dead and dying Ash trees. The evidence of the Ash Borer's destruction is crystal clear, and our environment may never be the same.
Pat Marren, NY DEC Forestry Supervisor explains, "We're looking at maybe the functional extirpation of ash trees on our landscape. Losing a lot of their ecological benefits that they provide to us as habitat, as shade for our streams, as soil and water protection, so it's a really significant loss of these species. "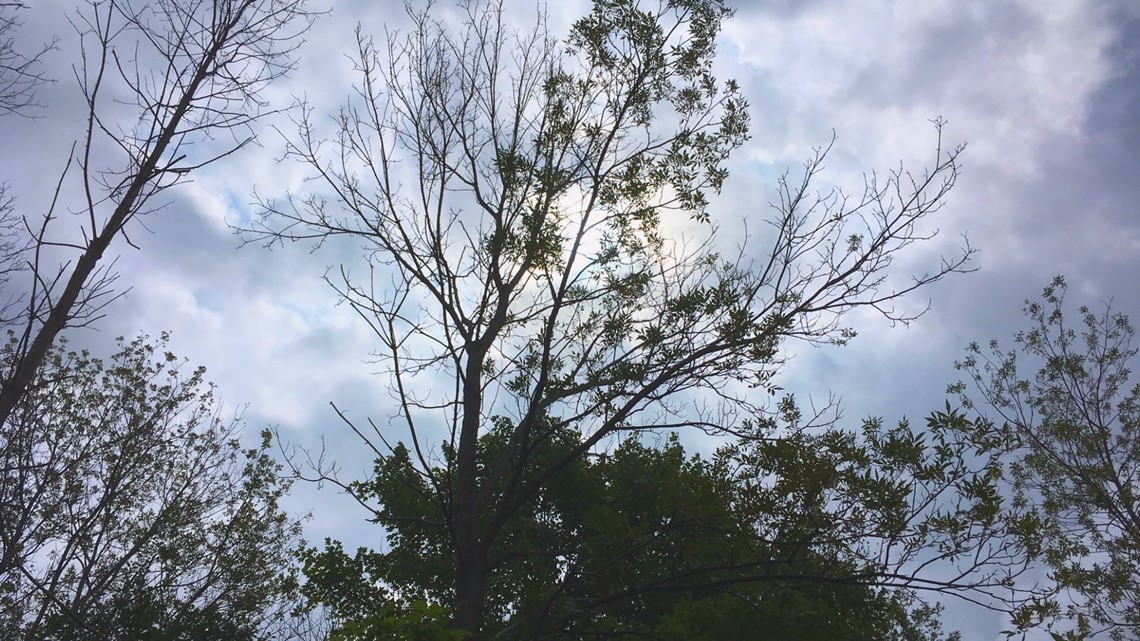 There are over nine hundred million Ash trees in New York , about seven percent of our state's total tree population. Sharon Bachman of Cornell Cooperative Extension says that the percentage in WNY is even higher. "Here in Western New York, our highest percentages are along Lake Ontario, closer to 20-percent, so I think we're in the teens here in the greater Erie County area."
The devastation extends well beyond Western NY and NY State. 36 states and three Canadian provinces are suffering under the Ash Borer's dark cloud. Marren says those effects go well beyond the ecology. "And then we have the loss of the economic value that those trees provide to us in terms of their timber resource, it's a common tree used in major league baseball for baseball bats, it's also a great wood for flooring, furniture production."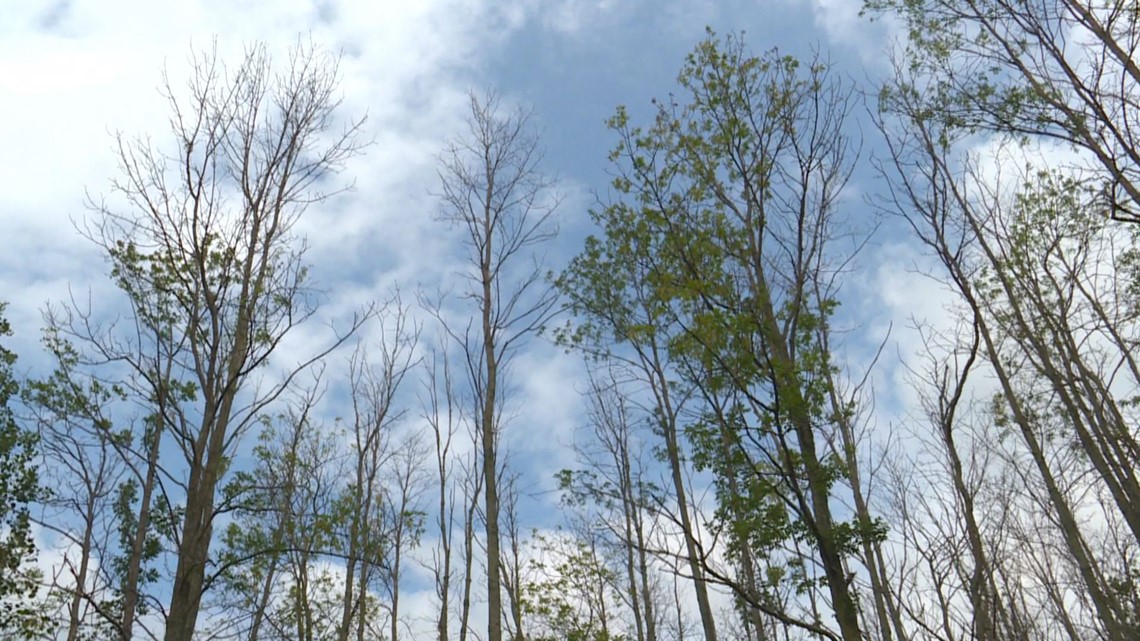 The damage done to the Ash trees can often compound an already difficult problem. "Sometimes other invasive species, invasive shrubs, can move in when the forests have opened up under the Ash trees," says Bachman. "So landscapes are different, maybe giving us more to pay attention to in terms of invasive species."
Though the situation is now beyond dire, Marren thinks there may be some hope for the future of the Ash. "On a national level, there are efforts to collect seed from Ash trees as part of a project to gather all the genetic variation in these naturally occurring trees. There's also effort on breeding trees, finding lingering Ash, Ash trees that survived the initial wave of infestation, and there's hope that there's something in those trees to offer us a chance that we can restore those trees on the landscape."
And there's hope, too, that this stark reminder of how easily our environment can be damaged can help raise community awareness; a critical weapon in the battling invasive yet to come. "Certainly one of the keys is having other people in our community aware of these issues and in particular what species we are looking out for. The more eyes out there looking for these things, the better chance we have of finding them early, and perhaps mitigate the damage they can cause to our environment."