BUFFALO, N.Y. — Buffalo's industrial past is now leading to a new future in restoring green space to the region. Rail trails are springing up from Cattaraugus to Tonawanda.
A new project in North Buffalo seeks to extend a trail that has already been established.
"The Northeast Greenway Initiative is an opportunity to extend the North Buffalo Rail Trail across Main Street all the way to Kensington Avenue, where it would meet up with a one-mile, multi-use cycle and walking path along William Gaiter," said Darren Cotton, the director of community development and planning at the University District Community Development Association (UDCDA).
"We have one history that is very industrial, which has dwindled over the years, and now we have this opportunity to recreate these spaces that benefits the community as it did in the past," said Stephanie Bucalo, UDCDA community development coordinator.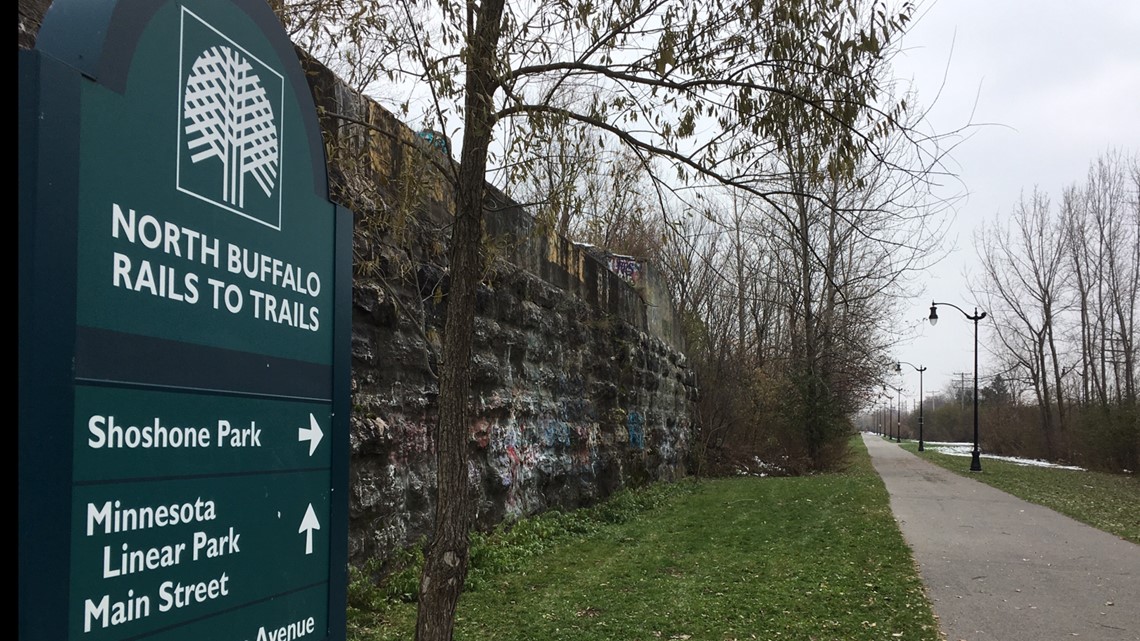 The current North Buffalo Rail Trail has been a work in progress for several years. After it was originally decommissioned as a railway it was, for many years, in horrendous condition.
"The rail lines had long since been pulled up, but you know, you had people coming with contractor bags full of construction debris," Cotton said. "You know, you had burnt out shells of cars, you had couches, TVs, all sorts of things. So it really was a drag on the community, it was not a place that you wanted to be."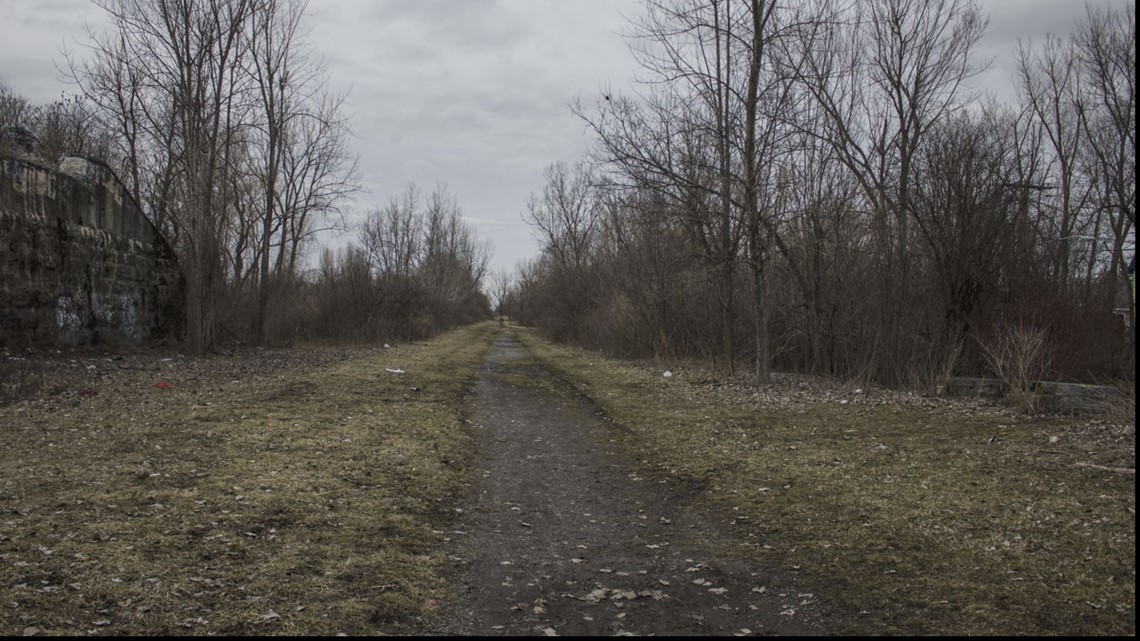 "There were definitely complaints from people in the community about illegal activity happening down here, so converting this space into a public space made it more of a community space than a place for illegal activity," Bucalo said.
The proposed extension is currently in a research mode and is seeking community input. Once complete, it will be a verdant jewel running through urban desert.
Cotton says that the benefits to the community are immeasurable.
"This is basically free recreation, especially when some of the biggest health issues facing our region are chronic diseases like heart disease, diabetes," he said. "Making it easier for people to live active, healthy lifestyles is a really great benefit of rail trails."
There will also be benefits for urban wildlife.
"When you're walking along this corridor, you'll see deer, you'll see turkey, you'll see all sorts of birds," Cotton said. "Yeah, these rail trails are really great linear parks and wildlife corridors, so trying to reconnect some of the habitat that's left in the city."
It's a project that will bring communities and nature together. Bucalo believes that everyone wins when that happens.
"Once you start to know what we're trying to do, it makes you that much more excited about what's happening," Bucalo said. "We encourage anybody to come out and support this initiative, however much or little you'd like. There are plenty of opportunities, but we strongly believe that this needs to be a community initiative, so the more people we get involved, the better."