BUFFALO, N.Y. — The Niagara River is recognized as a globally significant bird area, home to scores of different species. The winter is especially important as the open water of the river attracts hundreds of thousands of birds.
So it only makes sense that the region plays host to an annual event called the Birds on the Niagara Festival. The celebration kicks of on Valentine's Day with a "birds and brews" event, then takes flight Saturday with a flock of fascinating programs.
Festival coordinator Jay Burney describes some of the programs.
"There's sites all along the river on both sides of the border," Burney says. "And in the afternoon, starting at 2 p.m., we're moving indoors to the NYPA's Niagara Power Vista, the overlook, where we have tables and some programs until our keynote speaker comes on at 4 p.m. And he's someone your viewers might know. His name is Jajean Rose-Burney, he's a great birder and has great stories about this area."
The festival is a joint effort, with groups in both the United States and Canada taking part. On the American side, the Niagara River Greenway Commission is playing a big part. They say it's a logical extension of their efforts to get people out to enjoy the great green space Western New York has to offer.
"The marriage came when we found out from our birder friends how unique wintertime is for birds on the Niagara," said Gregory Stevens, executive director of the Niagara River Greenway Commission. "It is open water, it's a migratory pathway, it's a food source."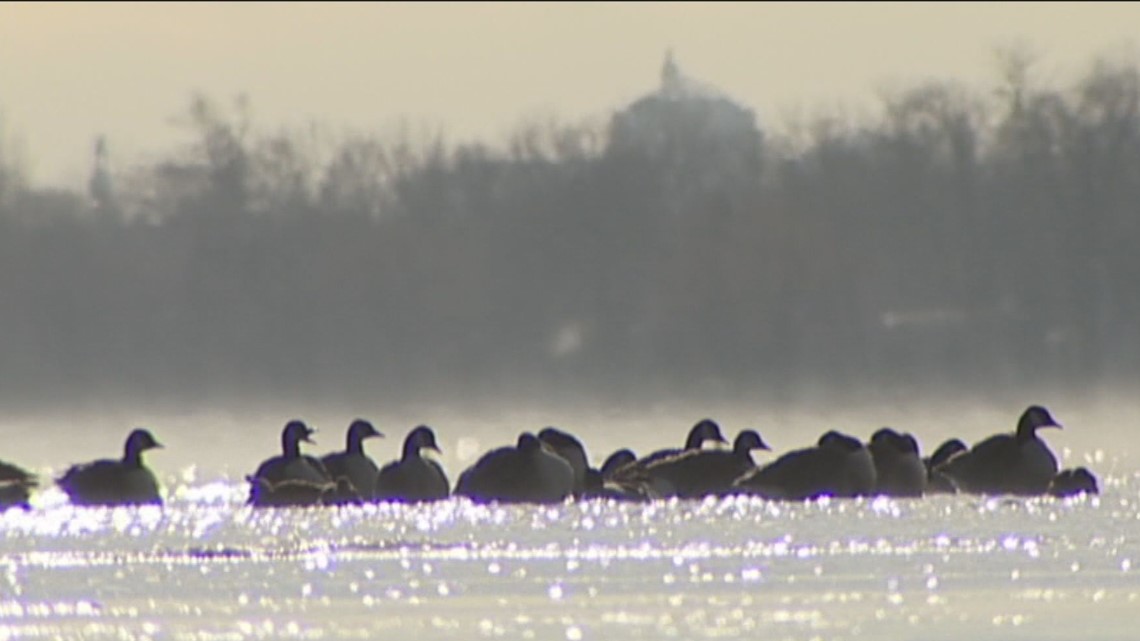 Tom Kerr, naturalist at Beaver Meadow Audubon Center, describes the winter avian scenario.
"We have hundreds of thousands of ducks, and hundreds of thousands of gulls that come through here in the winter time, and I don't think a lot of people know about that," Kerr said. "So to go out there and enjoy that, and bring awareness to it, and let people know they're there, teach people a little bit about them, it's a good thing for those birds and for the people, and it's a lot of fun."
Burney says that awareness and education has arguably never been more important. Regulations protecting birds and the environment have been damaged over the past few years.
"In February of 2020, most bird species are in precipitous decline, as is all of biodiversity across the planet," Burney said. "We're losing the battle to survive on earth, because our biological foundation is being destroyed.
Burney added, "some of that is government policy and regulations, some of it's development, and some of it's lack of awareness. We all have to take care of Nature, or Nature will disregard us."