BARCELONA, Spain — Town of Tonawanda's Anita Alvarez is heading to Tokyo, but more importantly, she's okay after heart-pounding moment in the pool during the qualifying rounds in Barcelona over the weekend.
According to NBC Sports, Alvarez and her partner, Lindi Schroeder, were near the end of the Olympic qualification routine when Alvarez lost consciousness. U.S. Head Coach Andrea Fuentes dove in fully clothed to help when she noticed something was wrong.
Schroeder and her coach both carried Anita to the pool deck. NBC Sports states that Alvarez started body movement before she reached the pool deck. She regained consciousness and received medical attention for five minutes before being wheeled away via chair.
Anita was cleared to keep competing, and she returned to the pool with Schroeder later that day for their tech routine. They received an impressive score, but Alvarez was visibly shaken afterwards, and it was decided that night that she would be replaced by Alternate Ruby Remati for the remainder of the competition. Remati is a former partner of Alvarez's who had never swam with Schroeder in international competition.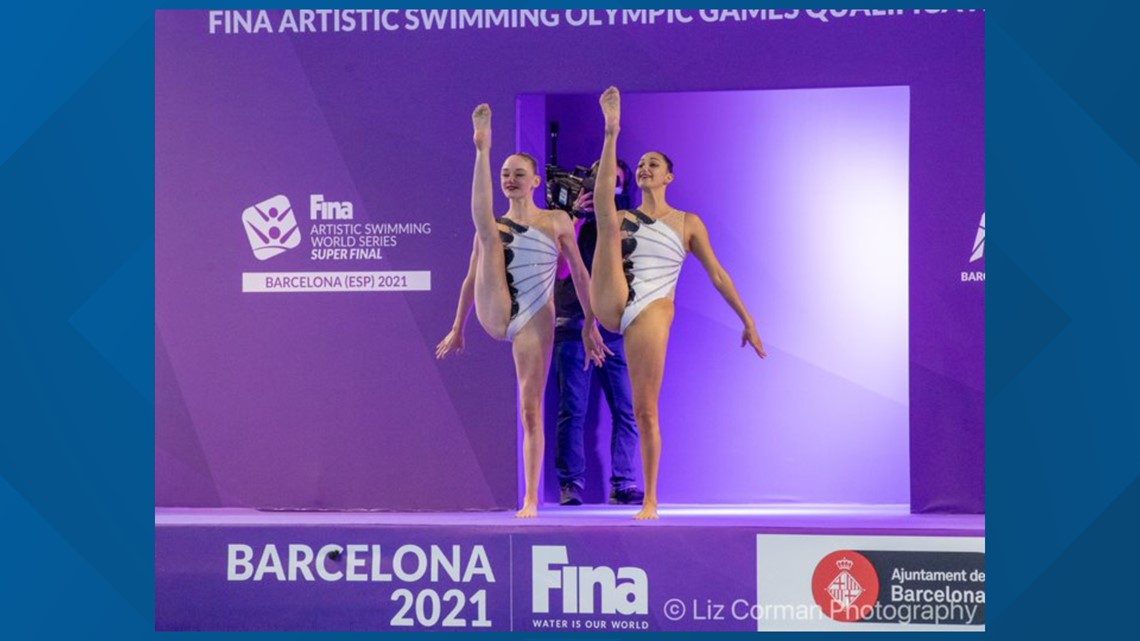 Ruby and Schroeder came in fifth overall, earning the duet a ticket to Toyko.
Alvarez's family told 2 On Your Side Sunday night that Anita is doing fine. She kept people updated on her Instagram stories over the weekend, saying in part, "Could not have someone better to step in and wrap up the duet competition for me today. Ruby Remati, I believe in you so much and I know you will shine today. You deserve this moment and I thank you so much for your bravery and willingness to rise to the occasion."
In a different post, she wrote, "Definition of teamwork makes the dream work. Not the week I expected at all... but don't know how I could've expected normal from this team."
USA Artistic Swimming confirmed in a tweet over the weekend that Antia is doing fine, and recovering from a taxing week.