CLARENCE NY — Conflict between humans and wildlife is nothing new. As man expands his range, he has depleted the habitat for animals, and so it is inevitable that encounters should arise.
Western New Yorkers are more than used to seeing wildlife in both urban and suburban areas.
Coyotes, raccoons, and deer sightings have become almost commonplace, and far from being a fearful situation, we may want to begin looking at these experiences as moments of wonder.
"It's just a matter of understanding what's normal. This is normal. Nature is normal. Nature is perfect. Wildlife is perfect. We're the ones that need to adjust," said Barb Haney, Wildlife Department Director with the SPCA of Erie County.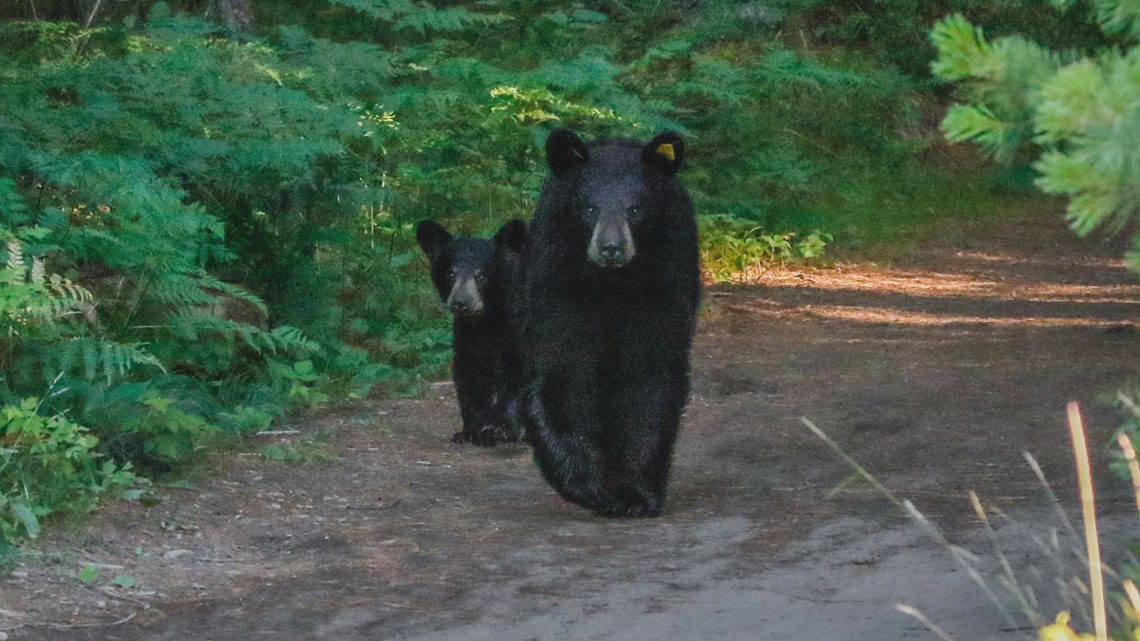 The recent journey of a black bear through Erie County and his eventual demise has reopened the discussion on how we should treat animals that may make the affected communities uncomfortable.
The New York State Department of Environmental Conservation, SPCA of Erie County, and other organizations took part in a public forum on the topic this past week in Clarence.
Haney believes it was a prime time to educate the public.
"What an opportunity we have to talk about wildlife and how it impacts us and how we impact wildlife. More and more we're gonna see these opportunities for us to avoid conflict with wildlife, and so we have to learn how," said Haney.
DEC wildlife manager Ken Baginski explained that the young bear was just doing what comes naturally.
"They leave their mother and start exploring, looking for their own habitat, and lots of times, on an annual basis it seems that we'll have a bear or two that wander northward. He came a little farther north than maybe some in the past, but we've had bears in Clarence, Amherst, and other areas in the past also," said Baginski.
Part of the reason these incidents are occurring is due to loss of wild habitat caused by man's increasing need to expand his own range. Although it would seem to be a contradiction, wildlife sightings like these are an indicator of a healthy environment.
"More and more we're going to see these apex predators," said Haney. "And that shows a healthy ecosystem, and we need to learn how to live with them, compatibly."
The only sure way to avoid another tragic end to one our our wild brethren is to change our approach. Haney says that patience and education will go a long way to ensure this will never happen again.
"If we just pause and consider what, why is this animal walking through our neighborhood and not react immediately, I think there's a lot of benefit in the pause," said Haney.
"Sometimes just seeing some type of wildlife people think is a problem, and it really isn't. It should be considered a great opportunity to see that animal," said Baginski.