SALAMANCA, N.Y. — The tomahawk and pipe of the great Seneca Nation Chief Cornplanter was recently unveiled at the Seneca Iroquois National Museum, but the road taken to get there was a long one.
The tomahawk was originally given as a gift to Cornplanter in 1792 by George Washington. It was a gesture of peace in hope of ending years of strife.
Through the years it was used by many leaders both Seneca and American as a sort of "handshake" to seal treaties.
Museum Director David George-Shongo explains.
"Cornplanter smoked it and George Washington, but Benjamin Franklin and Thomas Jefferson, you know Halftown on our side, Governor Blacksnake, you know, all these important historical people would have used that in negotiations, that was just the custom," he said.
But the Seneca Chief eventually became disillusioned with Washington and his policies. This led Cornplanter to destroy the tomahawk and other gifts given him.
"Cornplanter was looking at making sure that we still stay a people. George Washington was looking at the country becoming who they are. So are they best friends? No, they were never best friends, no. Toward the end of his life he was sort of sorry that there was too much of a change, he didn't like this. So a lot of the things that were given to him, he destroyed, so to have the Cornplanter pipe tomahawk is a miracle," George-Shongo said.
The tomahawk survived the Chief's season of discontent. In 1840, what was left of it eventually came into the hands of another Seneca leader, Ely Parker. He replaced the handle, which had been damaged, and soon after it found another home.
"Ely gave it over, endowed it to the state museum." the director said. "Part of my thought process on that is that he probably thought that us Natives would either be assimilated or died out."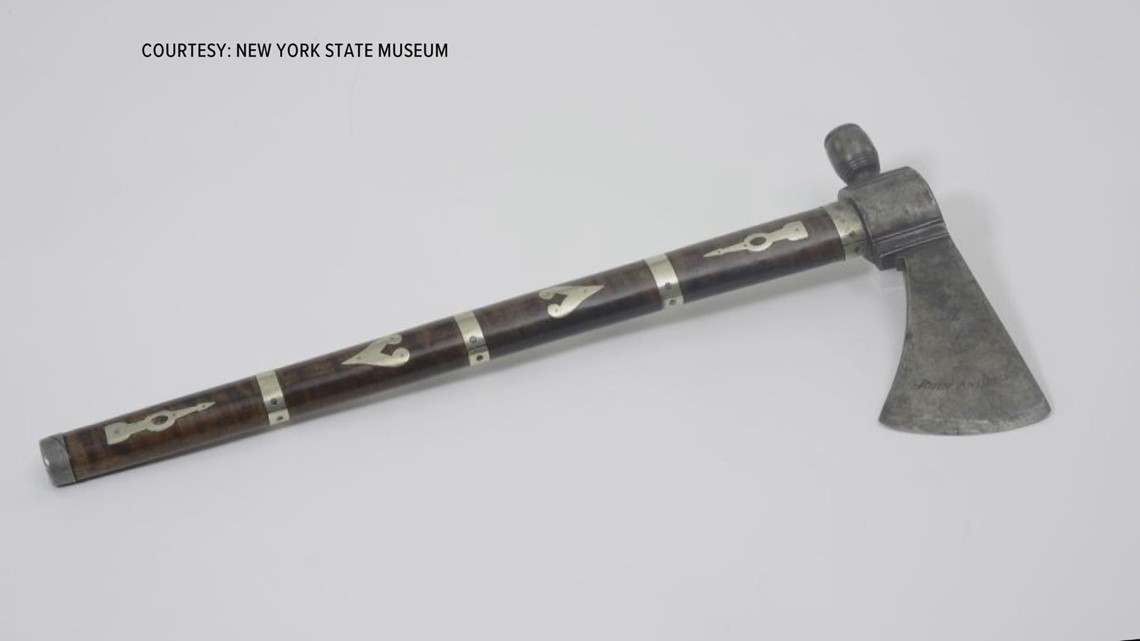 The New York State Museum in Albany housed the artifact from about 1850 until 1947. That was the year it was stolen from the museum, and it was at least three years before anyone noticed it was gone.
During the next 70 years it was sold several times on the black market. In 2018, it finally came to light again.
"The auction house this time wouldn't sell it for the owner and encouraged the owner to give it back to the museum," George-Shongo said.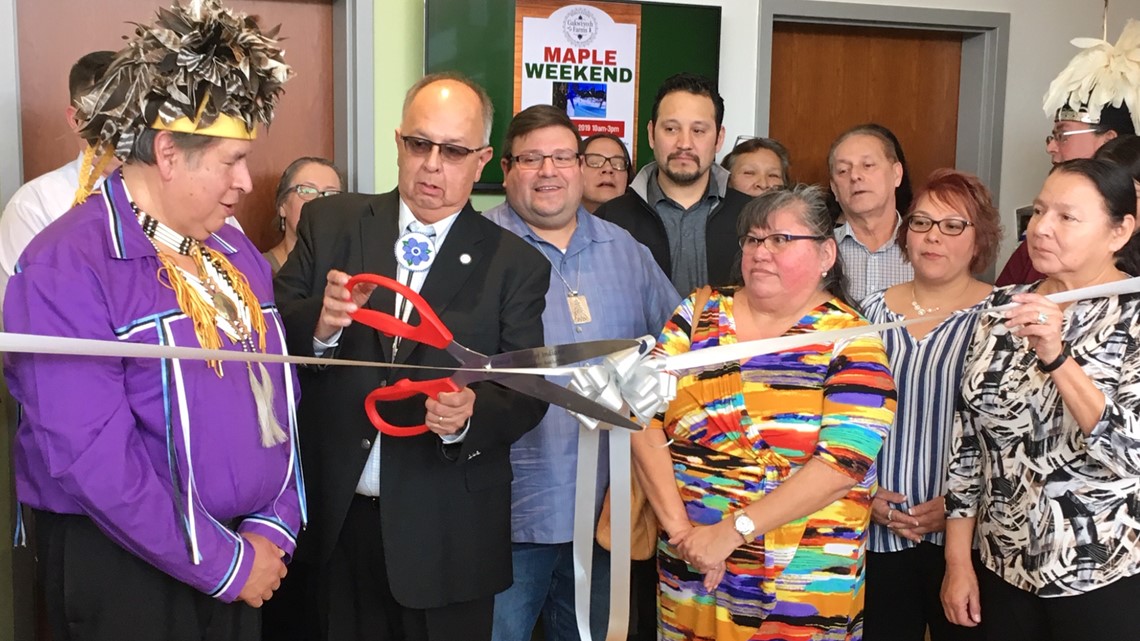 It was then returned to the New York State Museum, but now Cornplanter's tomahawk is back home where it truly belongs, at the brand new Seneca Iroquois National Museum in Salamanca.
On loan from the State Museum, the well-traveled relic will be on display until at least mid-July, but George-Shongo says that the Nation is hopeful that their museum will be it's last stop.
"It validates all the work that we've done. So many years, parts of our history has been denied to us because we never had the right facilities, and this was the mark to see if we had the right facilities. And we do. People feel like it's a family member come home," he said.
You can visit the Seneca Iroquois National Museum website here.