BUFFALO, NY - The whistleblower who says Buffalo Bishop Richard Malone knew about sexual abuse allegations against priests and did nothing, held a news conference Tuesday morning to talk about why she stepped forward.
Siobhan O'Connor, answered questions from the local media about why she finally came forward. O'Connor, is the former executive assistant to Bishop Malone, and has leaked records to the media from the Diocese of Buffalo.
She says she is cooperating with authorities.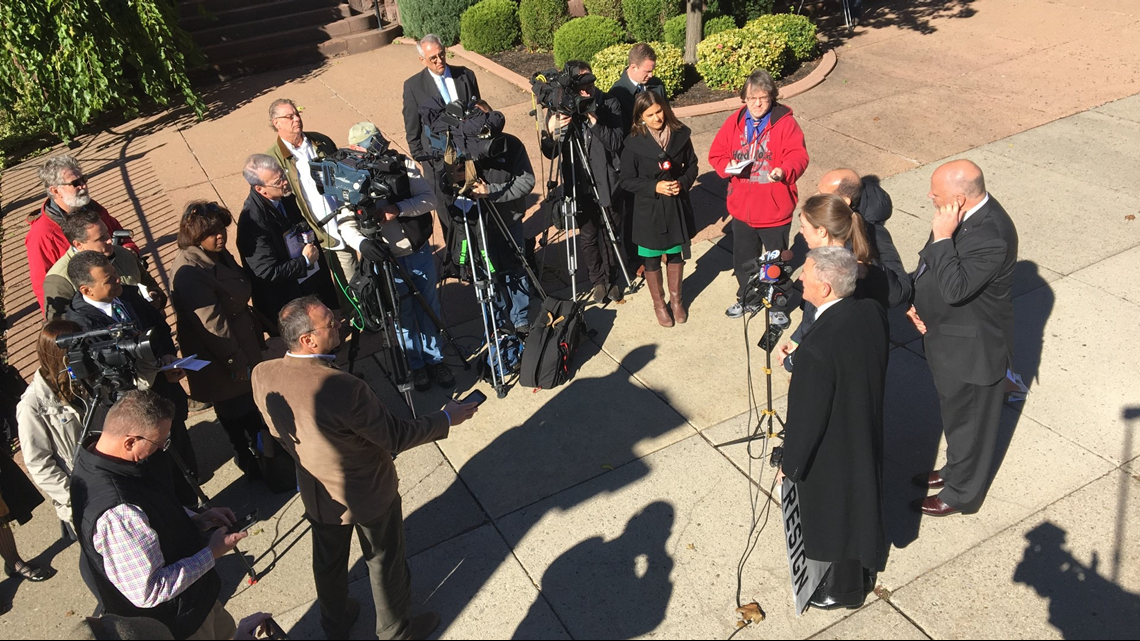 She, along with her attorneys, called for Bishop Malone to reveal all of the names of the accused priests, or resign from his position.
O'Connor said the meeting with Bishop Malone about her leaving was intense. "It was incredibly intense, I knew he did not know what I was about to do."
She said Bishop Malone thought of the media as the enemy in regards to coverage of the sexual abuse allegations against local priests.
O'Connor says she is not looking for attention for coming forward. "I don't want any accolades and I am prepared for the criticism," she said. "I was willing to do whatever it took to get this story out."
O'Connor appeared Sunday on 60 Minutes, her first on camera appearance, since the scandal involving the Buffalo Diocese erupted. "I love my church, I love our diocese, and I-- I loved him. I-- I genuinely did as my bishop and as my boss," O'Connor told CBS News on Sunday, "The reality of what I saw really left me with no other option. Because at the end of my life, I'm not going to answer to Bishop Malone. I'm going to answer to God."
O'Connor says that she's willing to talk to Bishop Malone, if he wanted to. "If he (Bishop Malone) ever wants to speak to me, I am open to that," she said at the press conference.
Her message to Bishop Malone: "I pray for you every day and I'm sorry I ruined the world series for you. "I still care about you Bishop Malone, That's the hard part."
The Buffalo Diocese has been subpoenaed as part of a federal investigation into allegations of sex abuse by priests.