WASHINGTON — Nestlé Purina PetCare Company has issued a recall for some lots of its prescription dog food, Purina Pro Plan Veterinary Diets EL Elemental, due to potentially elevated levels of vitamin D.
The recall was first issued in February and expanded to two additional product lots in March.
While vitamin D is an essential nutrient for dogs, too much can cause vitamin D toxicity. Symptoms include vomiting, loss of appetite, increased thirst, increased urination, and excessive drooling that leads to kidney dysfunction.
According to the recall, two dogs became sick after eating the food. After being taken off the diet, both recovered.
Consumers who purchased bags of the recalled dog food should immediately stop feeding it to their pets and throw it away in a container where no other animals can get to it.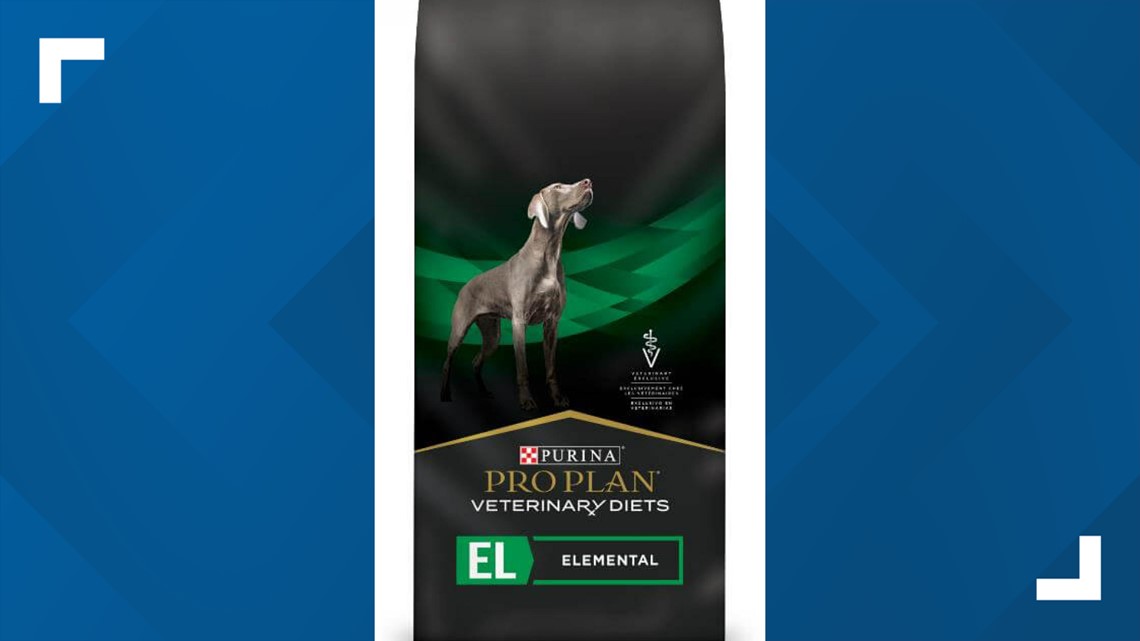 If pets are showing signs of weight loss, excessive drooling, vomiting, loss of appetite or increased thirst and urination while eating this diet, owners should contact a veterinarian.
The affected food was sold by prescription only, through veterinary clinics, Purina Vet Direct, Purina for Professionals and other retailers that sell prescription veterinary items. Veterinary clinics and retailers should remove and destroy their supply of the affected products from their inventory, the FDA said.
No other Purina pet care products are affected, according to the FDA.
For more information about getting a refund, customers should contact Purina.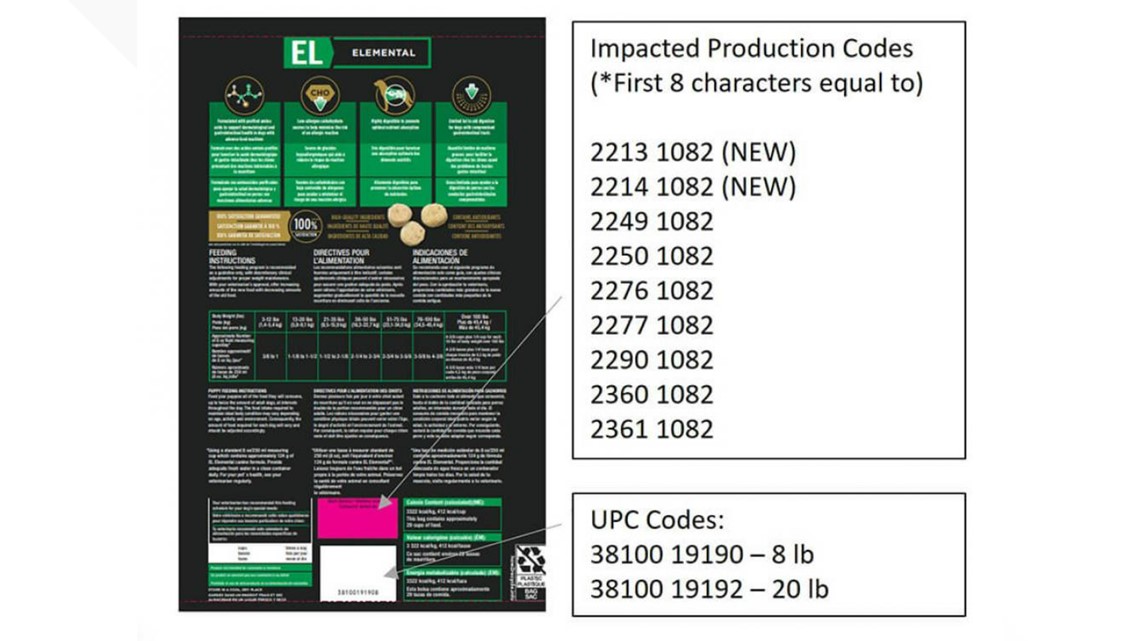 What bags are affected?
Select lots of Purina Pro Plan Veterinary Diets EL Elemental (PPVD EL) 8-pound and 20-pound bags are being recalled.
38100 19190 – 8 lbs.
38100 19192 – 20 lbs.
Production codes with the first eight characters matching:
2213 1082
2214 1082
2249 1082
2250 1082
2276 1082
2277 1082
2290 1082
2360 1082
2361 1082