Clamshell packages of Zespri brand organic green kiwis are being recalled in more than a dozen states, grower and distributor David Oppenheimer and Company I, LLC said in a Tuesday recall notice.
The company, also known as Oppy, said the affected fruits were potentially contaminated with listeria.
The recall only impacts 1-pound clear clamshell packages with the Zespri logo and UPC code 8 18849 02009 3, containing kiwis stickered with the GTIN bar code 9400 9552. They were sold at grocery stores in the following 14 states:
Florida
Georgia
Illinois
Indiana
Kentucky
Michigan
North Carolina
New York
Ohio
Pennsylvania
Tennessee
Texas
Virginia
Wisconsin
Oppy said the same type of kiwis sold in other states have not been recalled.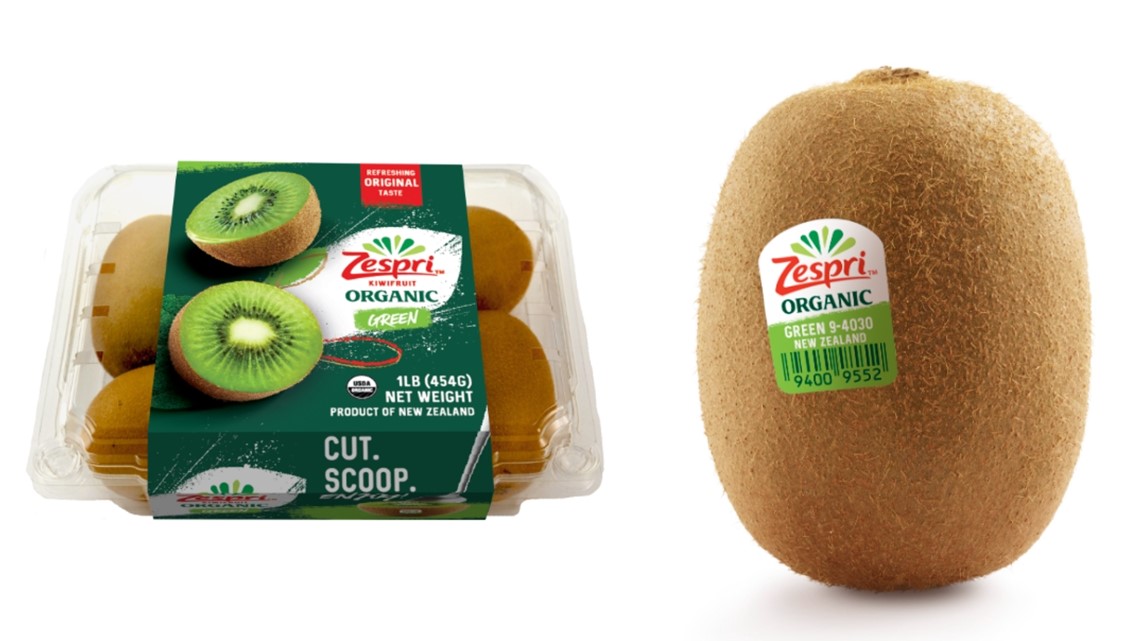 The recalled kiwis, which were grown in New Zealand and sent to North America to be packaged locally, were shipped between June 14 and July 7. Kiwis shipped after Aug. 7 with a white sticker including a work order ("WO") number and a "Packed on" date are not included in the recall.
What caused the recall?
According to Oppy's notice, the recall resulted from routine sampling by the Kentucky Department for Public Health on July 7.
Since being notified earlier this month, the company said it has "worked with Zespri to trace the product through the supply chain to two grower lots, and immediately ceased the distribution of organic green kiwifruit from the related grower lots as it continues its investigation in cooperation with the U.S. Food and Drug Administration."
According to the CDC, listeria can cause serious illnesses in some people — like pregnant women, newborns, older adults, and people with weakened immune systems — but rarely sickens others.
Oppy said no illnesses have been reported in connection to the recall.
What should I do?
If you still have the recalled kiwis, the company said you shouldn't eat them. Instead, throw them away. For more information, customers can contact the company at 1-866-698-2580 or send an email to contact@oppy.com.