PARADISE, Calif. — Hydrating, stretching and a quick prayer are Gabe Price's pre-race rituals.
What's not typical for the 17 year old are the borrowed shoes on his feet and the N95 mask covering his mouth.
For the past four years, Gabe Price has served as a dedicated team member to his high school's cross country and track team. Today, he's not just running for his team – he runs to represent a town, destroyed by the worst fires in California's history.
On November 8, the warning to flee spread among locals almost as quickly as the flames overtook Paradise. Gabe's father called him from work, telling him to get out now.
"I drove my truck, picked up the dog and grabbed some other stuff," said Gabe. "I was the first (in my family) to get out and be safe."
Many weren't so lucky. Hundreds remain missing and dozens are dead.
In the rush to escape from town, the limited and long roads out were flushed with traffic. Gabe's mother and sister were two of the many trapped in gridlock.
After hours of silence and terror, Gabe and his father received the call – informing them that they were safe.
"It was just like, phew," said Gabe. "Everything's okay. We can worry about everything else later. Our family is okay. We're fine."
As Gabe watched news footage of his hometown engulfed in flames, he knew the house he had grown up in was gone. Days later a neighbor confirmed and sent pictures. Besides a mailbox and the charred metal skeleton of patio furniture, there was nothing but ash.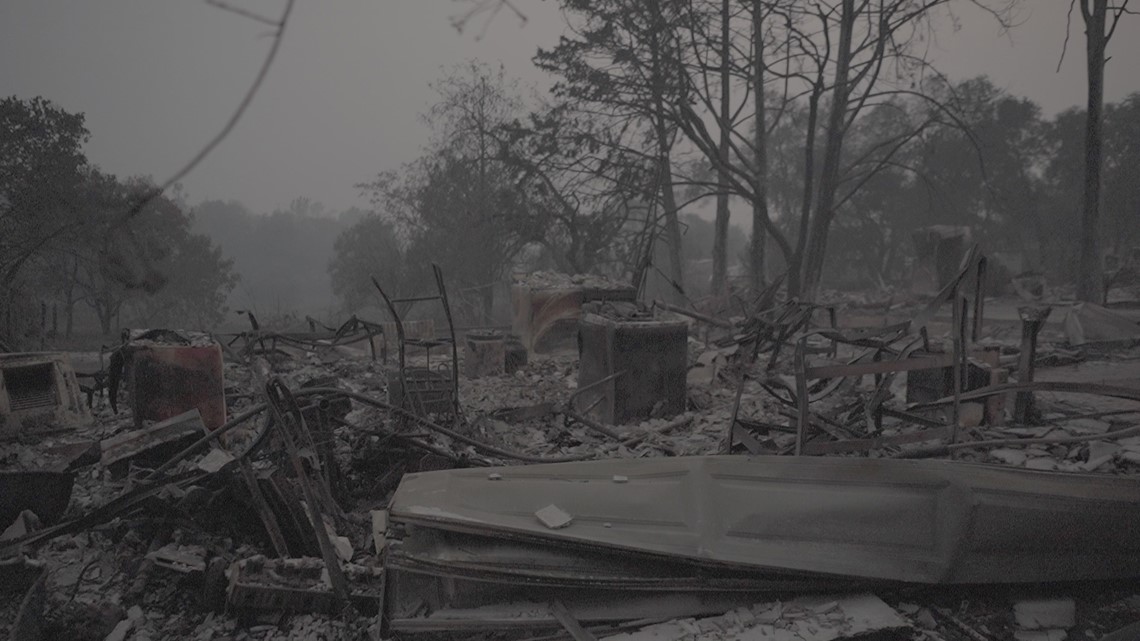 But the fire didn't just rob him of his home. In the chaos, Gabe had missed the event he had spent the last four years training for – the pre-trial race that would qualify him and the Paradise High School track team for California's state championships.
Gabe was disappointed but not distraught. He felt blessed to just be alive.
Then his track coach called, telling him he had gotten permission for Gabe to run the pre-trial race at Chico High School's track. The catch? He would have to do it alone.
"I was like, 'Sweet!! How are we going to do this?'"
Gabe had always prepared himself for races by training every day and hydrating, two things that had been impossible lately. He also didn't have a chance to grab his things. His race shoes were destroyed in the fire.
Yet he decided to give it a shot.
He never expected the event would be the start of his and his town's healing.
When Gabe arrived at the track, he was greeted by a cheering crowd of supporters and the entire Chico track team to accompany him. Additionally, they had gathered clothes for him – including racing shoes.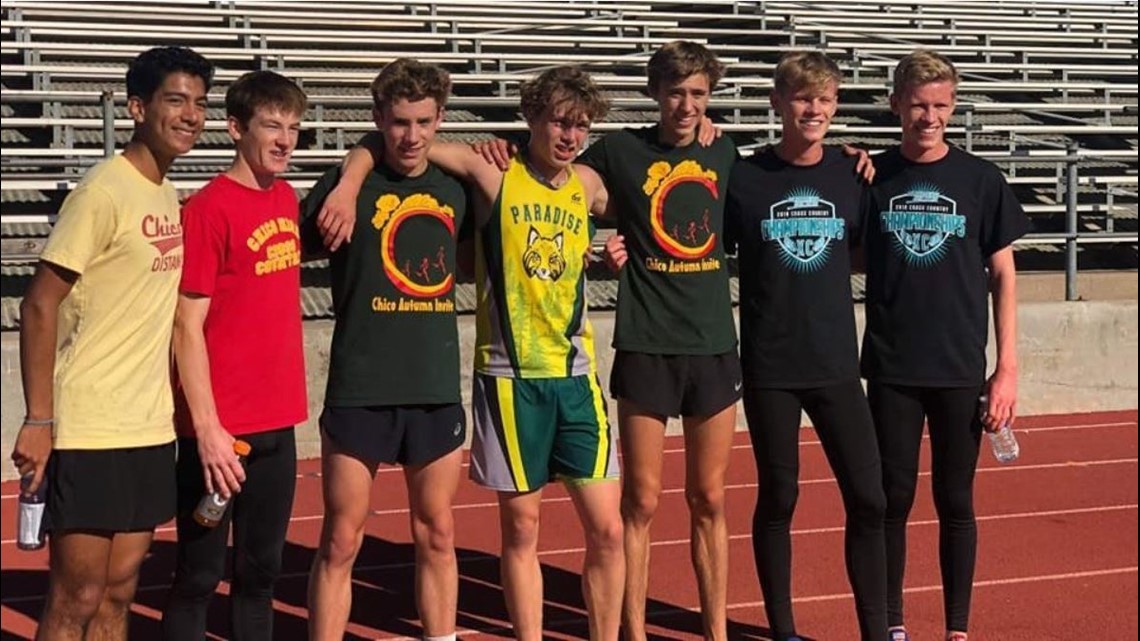 With the starting gun, Gabe and his former competitors were off. But this time they ran aside him, helping pace and ensure he was hitting the times he needed to qualify.
"The official said, 'He made it. He beat it by 30 seconds,'" said Gabe.
On November 24, Gabe will be running in the California State Championships. But he won't just be representing Paradise High School. He will be racing for his beloved hometown, his neighbors, family and friends whose lives have been forever changed.
But he couldn't have gotten there without the help of others.
"It's been amazing. Even though there's such a horrible tragedy that happened, people from out of the area have just been coming together."
How to help
We've joined forces with HeartThreads to make sure wildfire survivors, their pets and communities, get the help they need. HeartThreads storytellers are focused on positive and uplifting stories, shining a light on those heroes, first responders and helpers in the wake of these devastating disasters.
You can help by share these stories using hashtag #CaliforniaGiving and donating whatever you can to GlobalGiving's Fire Relief Fund. Click below, or simply text "GIVE 36594" to 80100 to donate $10. Thank you for joining us and sharing the best of yourself with survivors of this terrible devastation.