Governor Cuomo ordered the taxpayer funded competition to drum interest in building Buffalo's waterfront of the future.
As early as July, however, 2 On Your Side began getting emails from contest hopefuls who said they had been notified their submission had been rejected.
We asked the state to provide us with all the materials associated with the rejected submissions through a Freedom of Information Law request.
The state recently complied with the request by sending a disc containing more than 100 rejected submissions.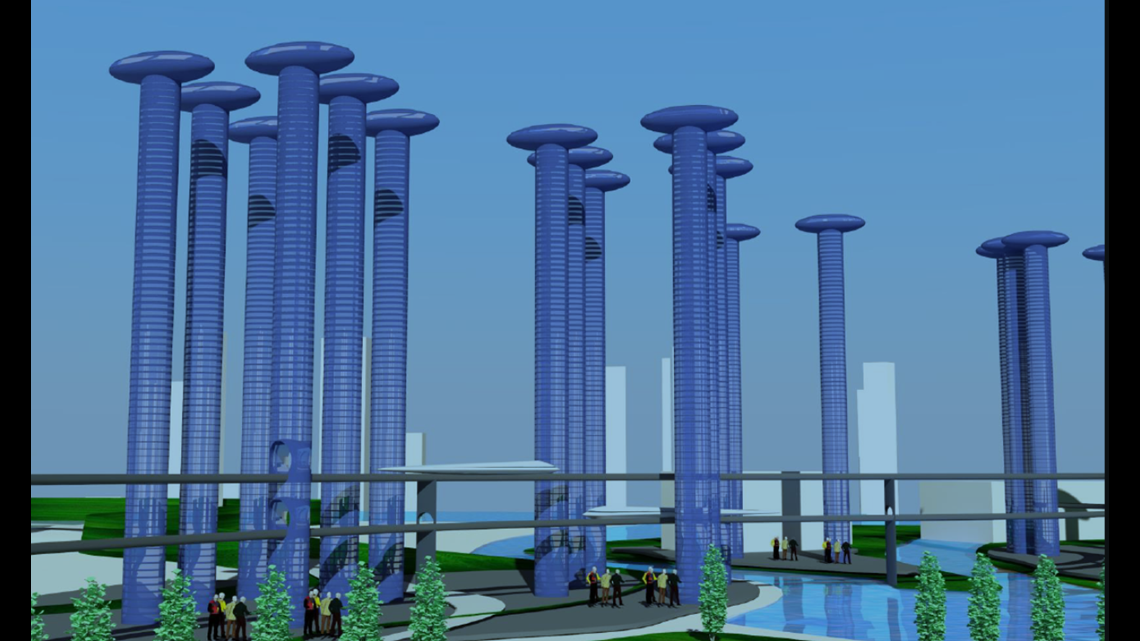 It's easy to see why some were dismissed.
When asked to discuss their credentials, technical capabilities, and past experience, one person answered, "I am an expert on driving on the skyway."
Another wrote, "I have played city skylines, a city planning simulator, on X-Box one."
Others provided only crude drawings of their vague proposals, one of which appeared to have been sketched out on a napkin.
As well, when it came to stating how their vision might be financed and whether it was reasonable, one admitted "I haven't done that much...not too savvy with budgets and finances"

Another contest hopeful suggested some of the money required could be raised through a GoFundMe page, while another suggested raffles.

Yet another figured Labatt's could pay for their idea to repurpose the Skyway if the supporting pillars were portrayed as giant beer cans instead.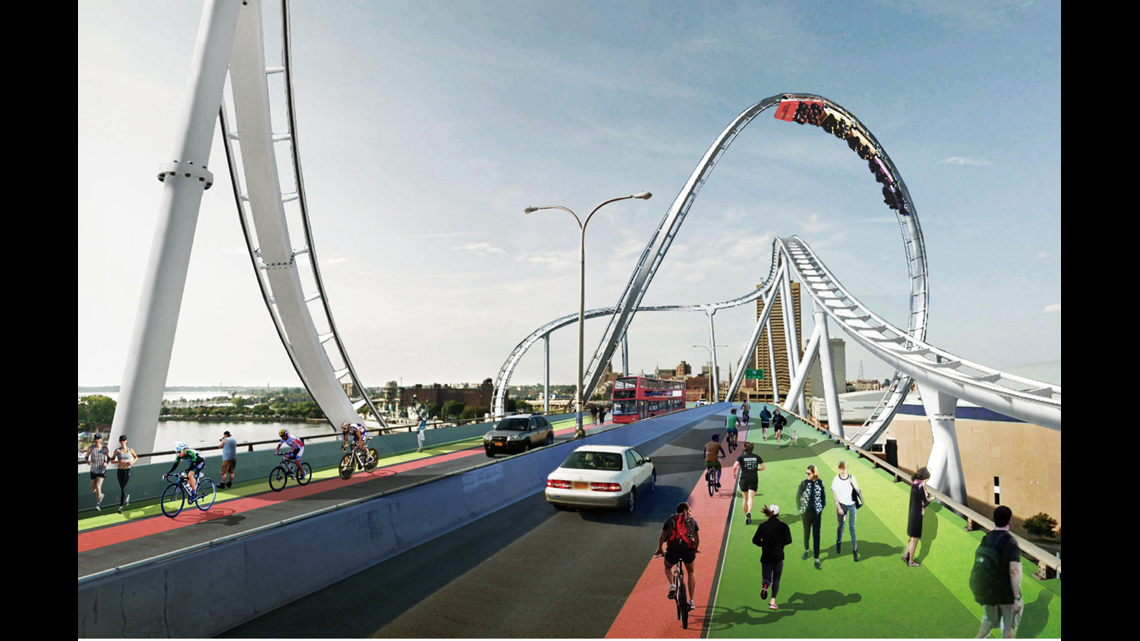 Contest Drew Interest Form Far and Wide
When the contest was announced by the Governor, he predicted it would attract interest worldwide.

It turns out ...that was not a stretch.

A myriad of proposals came from literally around the globe.
Among the rejected submissions: one from a Chinese architect, which called keeping the Skyway intact but reducing traffic to one side of the overpass, with the other side reserved for pedestrians and bicyclists who could stroll through an elevated urban park surrounded by the world's longest and tallest roller-coaster.
Another plan that ended up on the cutting room floor, from an Italian based firm, called for a Skyway Riviera of sorts…with beaches and pools immersed in a linear park.
An architect from India proposed adding a second deck to the skyway, with cars above, pedestrians below, and jazzing the whole thing up with hanging gardens.
Submissions were also received from entrants from Australia and Turkey.

Closer to home, a group of architects who graduated from the University at Buffalo called for the Skyway to be re purposed into living space, with pods which would hang from the bridge deck where those dwelling in them could wave to those passing by on a gondola.

There were several suggestions the Skyway should be replaced with a tunnel…and another which called for the Skyway to be made in a "tunnel in the sky", by creating a sort of covered bridge that would cut down on maintenance and wintertime closures.

More than one suggestion involved turning the skyway into a renewable energy complex, by either covering its road deck with windmills or solar panels.
There were also a couple of suggestions that the Skyway would make a dandy site for a glass enclosed convention center.
The most expensive proposal, submitted by a Chinese firm, would have been for several tall apartment buildings whose residents would enjoy an experience not unlike "living in a space ship", according to its description. The complex would be nestled along a station for a maglev train, with an estimated price of $100 billion.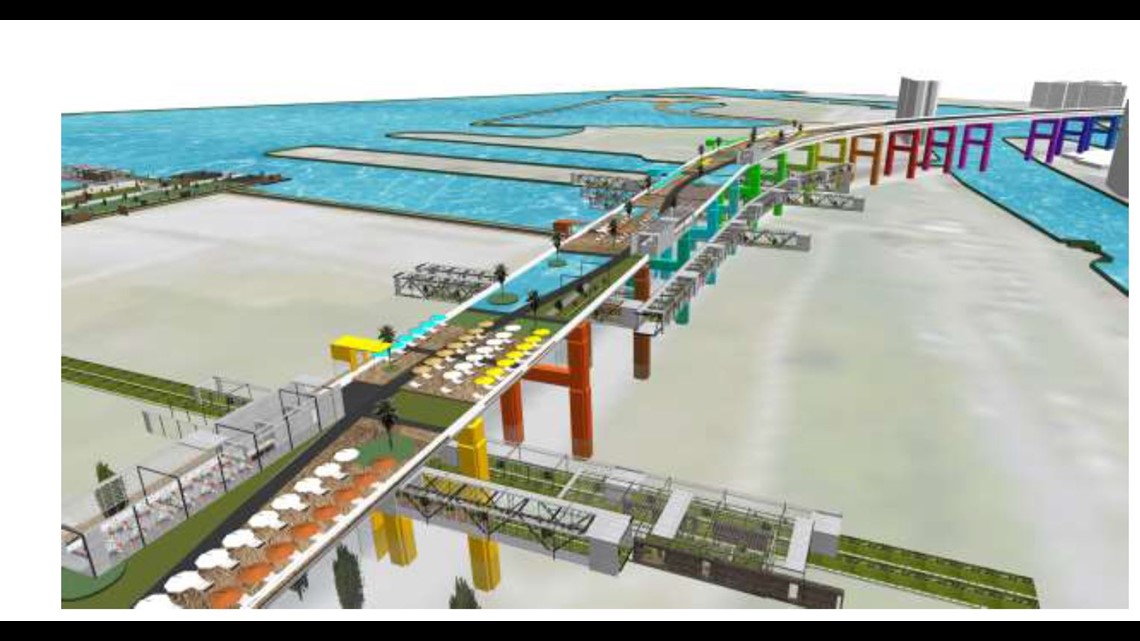 That lofty plan was antithesis of another of the rejected proposals called "common Sense". It was submitted with a picture of the existing Skyway with a note that said, "It's already built and heavily used, so just keep it as it is."