BUFFALO, N.Y. — The story about hotels evicting homeless veterans to make room for migrants enraged politicians and triggered lawsuits against New York City Mayor Eric Adams and downstate hotel owners.
One problem, the story was a hoax.
"It is deeply troubling," Gov. Kathy Hochul told 2 On Your Side during her press event Friday in Buffalo. "These individuals were sent there with a legal contract between the city of New York and a hotel owner. If people want to fabricate stories to undermine the whole process, I think it is reprehensible."
One of the people claiming to be an evicted veteran told The Albany Times Union newspaper that local veterans advocate Sharon Toney-Finch recruited him to take part in a scheme designed to perpetuate the veteran eviction hoax.
2 On Your Side asked Toney-Finch for comment but she has not responded.
The website Mid Hudson News broke the story about the hoax earlier this week. State Assemblyman Brian Maher, a supporter of Toney-Finch, had claimed that the veterans were displaced as a result of migrants from New York City being placed in a local hotel.
Maher provided Mid Hudson News copies of credit card receipts that allegedly showed payments totaling more than $37,000 to cover housing for the vets. But a graphics expert who examined the receipts told Mid Hudson News they appeared to have been altered.
One of the hotel's managers told reporters that there were no transactions corresponding to the credit card number on the receipt and that there were never any veterans booked into the hotel.
Assemblyman Maher told the Times Union that he was "devastated and disheartened" after he spoke with Toney-Finch, who revealed to him that the claims were a hoax. Maher is now asking New York Attorney General Letitia James to investigate.
"This is something I believe hurt a lot of people," Maher said.
2 On Your Side Asked Maher for additional comment and is waiting for his response.
Hochul: 'A crisis situation'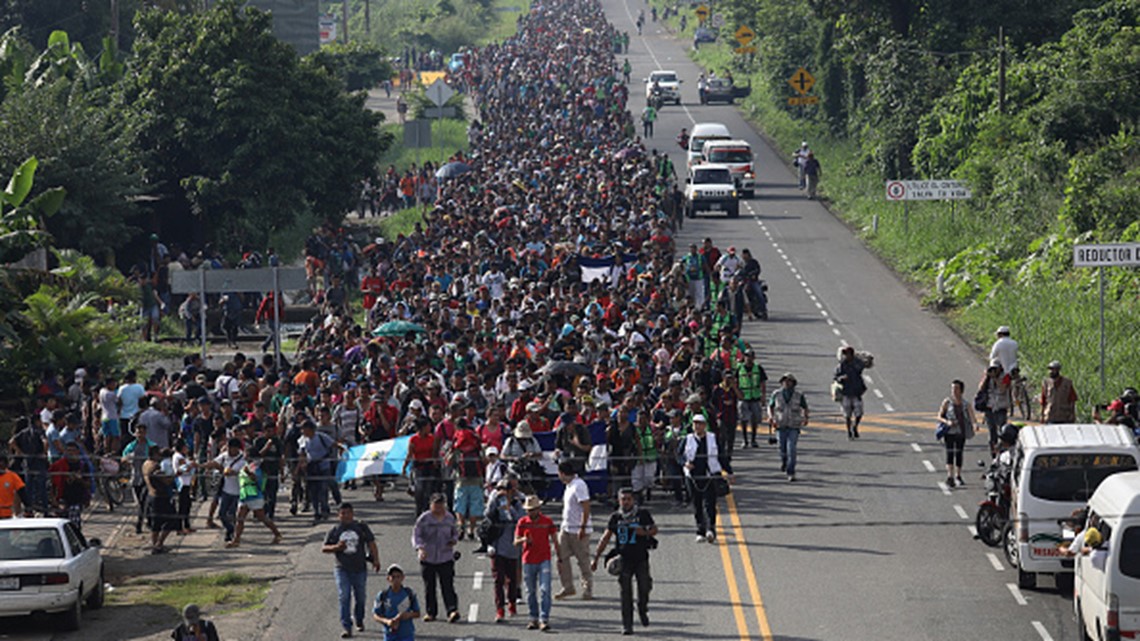 "Well, at this point, we're working very hard to deal with what is a crisis situation. I met with Mayor Adams literally yesterday, I was in Washington the day before talking about our need to deal with this enormous influx of individuals legally seeking asylum," Hochul told reporters.
More than 71,000 migrants have come to New York seeking asylum, with more expected in the coming weeks. Hochul is ordering a survey of all state assets and facilities such as SUNY campuses as temporary shelters for the immigrants. She promises no county or local community would have to pay to shelter the migrants.
"This is simply allowing people to be welcome whether it's in a hotel, if it is a campus, and the money follows them, the money will cover their costs of all the services they will need. I think a lot of people don't know that yet. They assume that it will be borne by the local community. That's not the case here," Hochul said.
Niagara County Legislature Majority leader Randy Bradt talked with 2 On Your Side on Thursday after the county declared a state of emergency.
"New York City decided it would be a sanctuary city and welcome those who entered the country illegally, and now that this ill-conceived policy has produced the predictable results, it appears state and city officials are looking to upstate counties to bail them out," Bradt said.
Chautauqua County Executive Paul PJ M. Wendel told 2 on Your Side previously that 80 people, mostly families from Colombia, have been housed in Jamestown since November through social service agencies.
As he phrased it, "There's a growing concern in New York State that these failed policies are now going to be borne on the rest of us, and we're pushing back."
Hochul says she is lobbying the federal government to change regulations and permit the migrants to work.
"That will allow them to go work on the farms and upstate and work in the hotels and work in the restaurants, and I think when we get to that point, it will change people's attitudes about it rather dramatically," Hochul said.