BUFFALO, N.Y. — Millions of dollars were given by the City of Buffalo to renovate the Riverside Park Rink.
Construction started in mid-2021 and finished in September. Councilmember Joseph Golombek says it was a health and safety issue from a freon leak. Once construction was complete, the rink was only open for party rentals and school programming.
Recently the ice rink posted its public skate hours for residents to enjoy. However, its inconvenient hours raised opinions with folks expressing how public skating hours are during school and work hours.
Public skating is only for 10 hours a week, during the weekday at times when revenue isn't high.
The pandemic and the two winter storms that hit Buffalo caused a financial strain on the business. Its main source of income comes from rentals. Parties and schools can rent the facility for $140 an hour; however, it isn't enough to put the building in the green.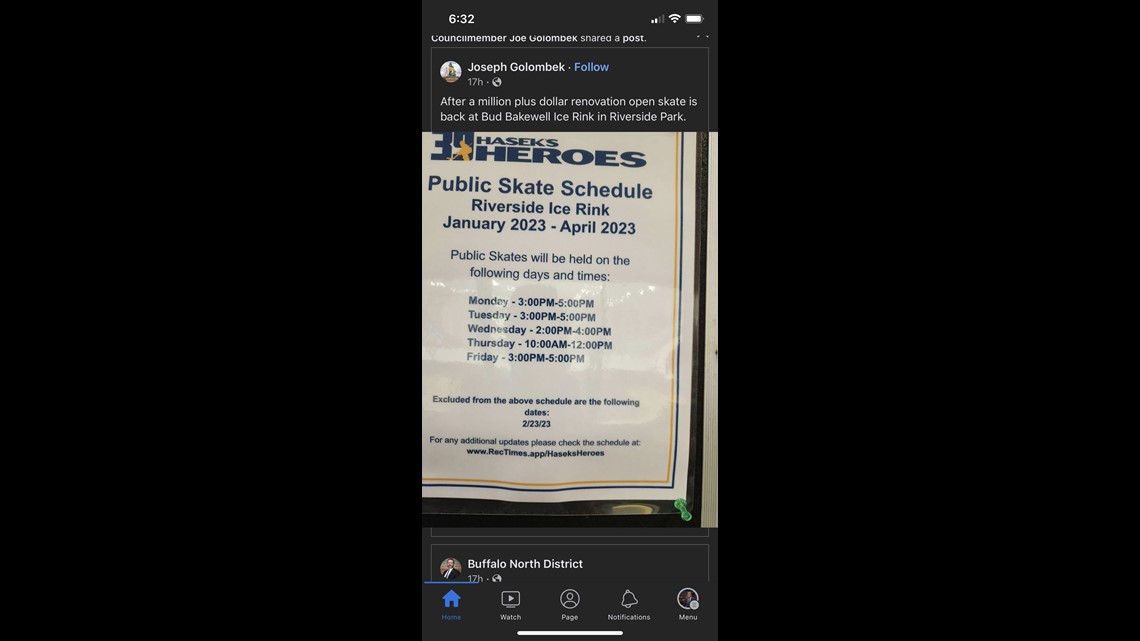 In order for Riverside Park Rink to allocate more funds, the City of Buffalo must find a third-party entity to oversee the facility. Hasek Heroes is the third entity, allowing the building to be eligible for financial grants for construction projects.
The set public skate hours are not permanent, but they will remain the same until April. After April, Golombek and Hasek will reassess the building's funds to find a suitable time for residents to enjoy the ice.