NIAGARA FALLS, N.Y. — It's a dream come true for one Niagara Falls artist, after learning that her artwork has been published.
Mikayla Forsey has been using her talents to empower others from the time she picked up a paintbrush. Even though she lacks vision, that does not stop her imagination.
Just recently, her artwork has landed on the front cover of a new book called Pathways Through the Dark. The book is filled with poems, stories and essays written by those impacted by visual impairment, just like her. She has two more pieces published inside the book.
Her published work can also be found at the Niagara Arts and Cultural Center on Pine Avenue in Niagara Falls.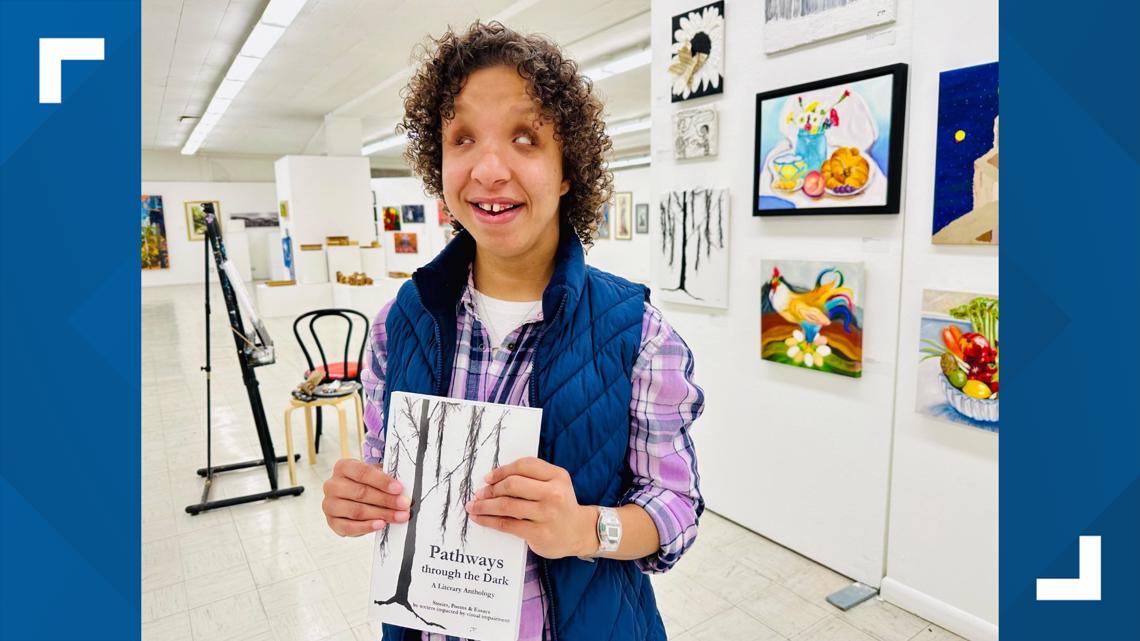 Her mom, Michelle Forsey, said Mikayla is breaking down the barriers and stigmas associated with those visual impaired and there's nothing she can't do.
"We've had a lot of ups and down. Mikayla has never had an easy road. She's always had to work hard for anything. Something simple as getting a drink of water. Everything that learns, everything that she wants to accomplish it's like a learning skill," Michelle said.
Michelle said she will always share her story to anyone who will listen. Her hope is to inspire those with and without special "abilities" to try something new and work towards goals they may have thought were to challenging or out of reach.