BUFFALO, N.Y. – If you're connected to social media, you've likely seen a lot of statuses or hashtags with the words "me too."
Making a real difference, though, starts with understanding sexual harassment, your rights, and the resources you have to do something about it.
There are two main types of workplace sexual harassment: Quid pro quo and a hostile work environment. Quid pro quo means getting a job perk, promotion or bonus in exchange for something; a "this for that" scenario. A hostile work environment means someone is making unsolicited advances toward you, or their behavior makes you uncomfortable. The latter is a harder one to prove, but it can be done by finding a pattern, such as other people willing to admit they were harassed by the same person.
"Those cases usually do not make it to a court. They would be dismissed. However, whether it's really a 'he said, she said' really goes to the silencing of this claim," said discrimination attorney Lindy Korn.
Korn, who opened her practice in 2002, estimates about 45 percent of her cases over the past 15 years have to do with sexual harassment.
"It is something that, until recently, is often buried because there's lot of shame and blame for someone who has been sexually harassed," Korn said.
Channel 2 asked on Facebook Thursday night, what are the biggest reasons for not coming forward?
The number one response was retaliation, followed closely by victim blaming, shame, and job loss.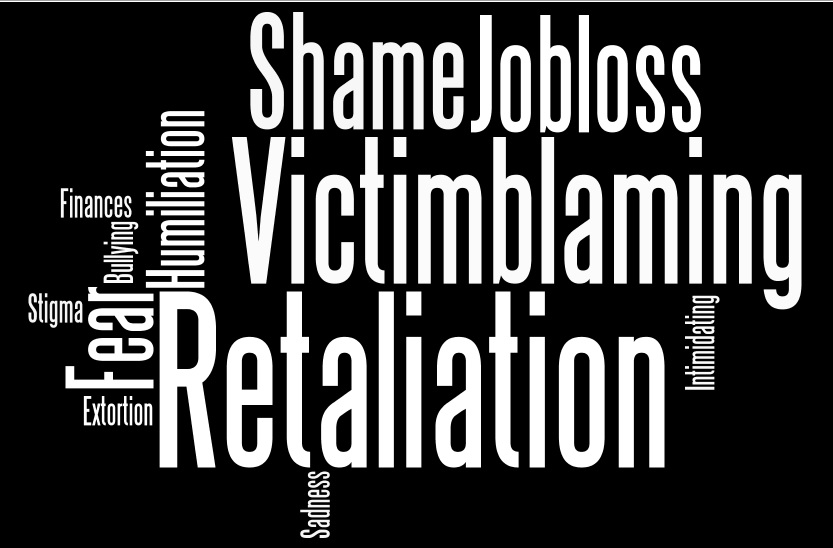 Korn said most companies these days try to follow best practices.
"Some of those are creating opportunities for people to use an open door, to go to speak to HR, or even to make a complaint to somebody they feel comfortable with," she said.
But where else can you find help?
But there's no specific haven for this type of abuse.
Korn says that may be because workplace harassment is a violation of civil rights, which is not handled legally like criminal activity such as sexual assault or domestic abuse.
Korn suggests social workers, psychologists, and mental health counselors as people who can help.
"Those are my silent partners, because if someone goes to talk to them, and they do their work, that's what makes an employee feel supported," Korn said.
The "#MeToo" campaign is also is meant to raise awareness that sexual harassment happens everywhere.