BUFFALO, NY - October is Breast Cancer Awareness Month and Saturday, Western New Yorkers were down at Canalside for the cause.
The American Cancer Society's "Making Strides Against Cancer" event raises money to fight breast cancer.
15,000 people walked in the event, which raised about $450,000.
"Our Making Strides Against Breast Cancer event helps the American Cancer Society fund groundbreaking research into causes, prevention, and treatments for breast cancer, provide free rides to chemo and places to stay near hospitals, a live 24/7 cancer helpline, and so much more," says JoAnna Jacob, senior manager of Community Development for the American Cancer Society.
The American Cancer Society says Making Strides participants have raised more than $870 million nationwide in the past 25 years.
You can check out some photos from the event Saturday below:
PHOTOS: Making Strides Against Breast Cancer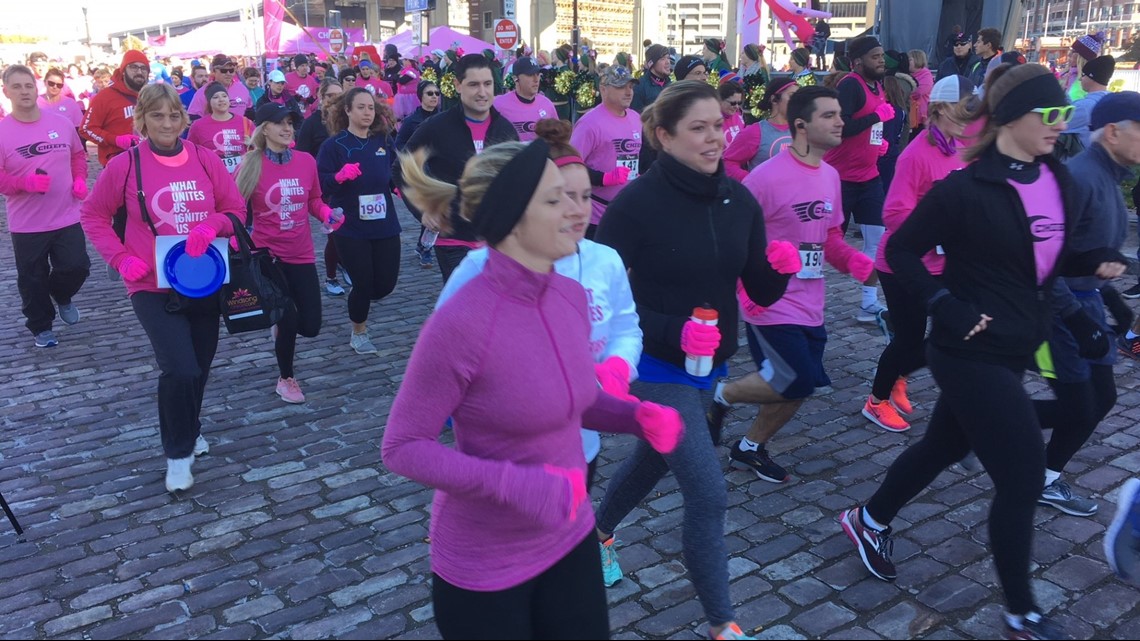 For more information or to make a donation visit the Making Strides Walk website.