Jason Czora doesn't consider himself an avid cyclist.
"I don't know if I'm a passionate cyclist. I don't cycle everyday, as often as I can, I get on my bike," he said.
Czora is a retired captain of the Buffalo Fire Department.
"I worked 23 years for the Buffalo Fire Department, and I retired in January as a captain," he said.
He may be done fighting fires but he is not done rescuing those in need.
"I'm gonna jump on my bike and ride it to the Maine coast," he said.
The first week of June, Czora will be starting a 540-mile bike ride from Lockport to Maine.
"I'm gonna go across New York State along the Erie Canal, and once I get to Amsterdam, I will head up north to Saratoga Springs," he said. "Go across the Green Mountains into Vermont, New Hampshire, and then Maine."
Czora has biked a long journey like this before.
"This is my third long-distance trip," he said.
He has logged more than 2,700 miles for local charities. This year he is raising money for the Response To Love Center in Buffalo.
"She does a soup kitchen that obviously feeds homeless people, but not just homeless people, needy families," he said.
The journey will take eight to 10 days. He plans to bike 50 to 60 miles a day.
"I've got my tent, my sleeping pad, sleeping bag, a cook kit, rain gear, tarps, tools to fix my bike," he said.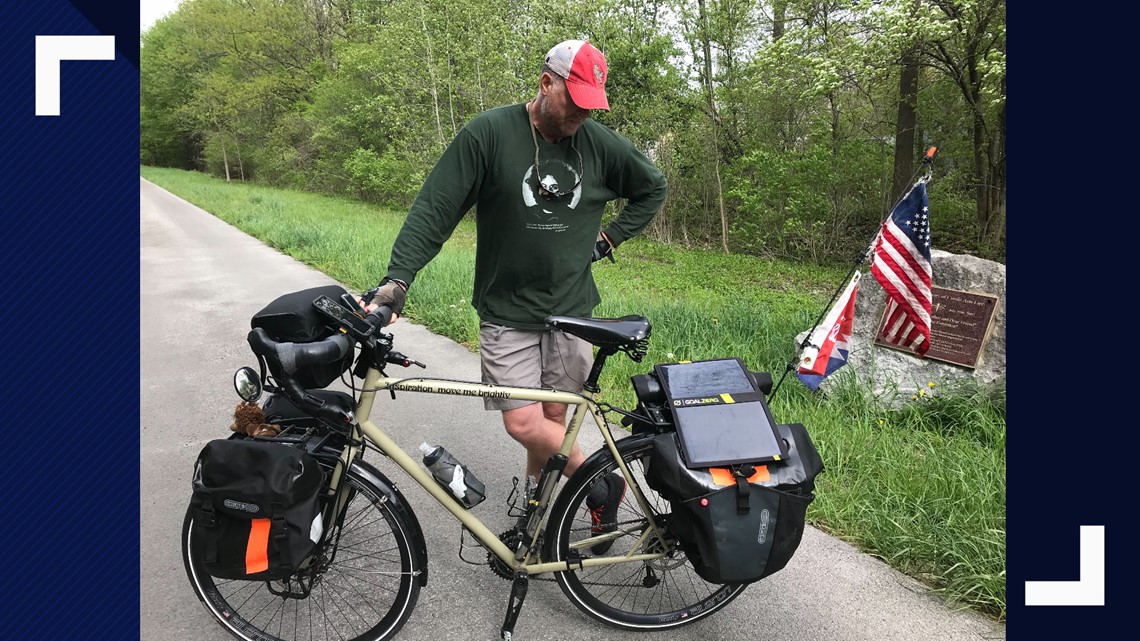 He will also have his mascot, a little bison stuffed animal. It sits on the front of his bike. Czora found it at a vacant house fire and has taken it on all of his long journeys. It reminds him of home.
"You have those moments of clarity where you just figure everything out and appreciate what you have," he said.
If you would like to support the Response to Love Center, you can make a donation on this Go Fund Me account.