BUFFALO, NY - Oncolinx, a cancer treatment startup based in Boston, won the $1 million prize in the 2016 43North competition.
The pharmaceutical company capitalizes on research completed at the National Cancer Institute and the company is partnered with fourteen other drug companies to target a variety of cancer treatments.
Oncolinx says their drug can use a patients own antibodies, in addition to other drug treatments, to target the cancer cells specifically. This treatment method differs significantly from traditional chemotherapy, which impacts cancer cells as well as healthy cells.
The company hopes to begin clinical trials of their treatment in 2017 at Roswell Park, which they have already been partnering with in other areas of research for the last twelve months. Oncolinx is the first life sciences company to win the 43North competition.
Oncolinx was one of eight winners in Thursday night's event at Shea's Performing Arts Center, in which over twenty-eight hundred people attended.
HigherMe, a platform for companies to hire quality hourly employees, claimed the $600,000 prize and the company claimed on stage they'll look to hire locally.
Six companies won prizes worth $500,000: Asarasi, Bounce Imagine, Formarum Inc., PathoVax, WeDidIt.
As a condition of winning, all eight companies call Buffalo home for the next year and New York State is able to claim 5% equity in each of them.
John Gavigan, 43North's executive director, announced on stage that the companies in 43North's portfolio have raised over $300M in funding in three years.
Below you can read through our liveblog of the morning pitches that the 10 finalists.
1:36 PM - That's that! The pitches are over here at Shea's. At 6:00 PM tonight the top three startups will be named and will give one last three minute pitch to try and claim the $1M prize. Join me on twitter tonight (@natebenson) for the announcement. Cheers!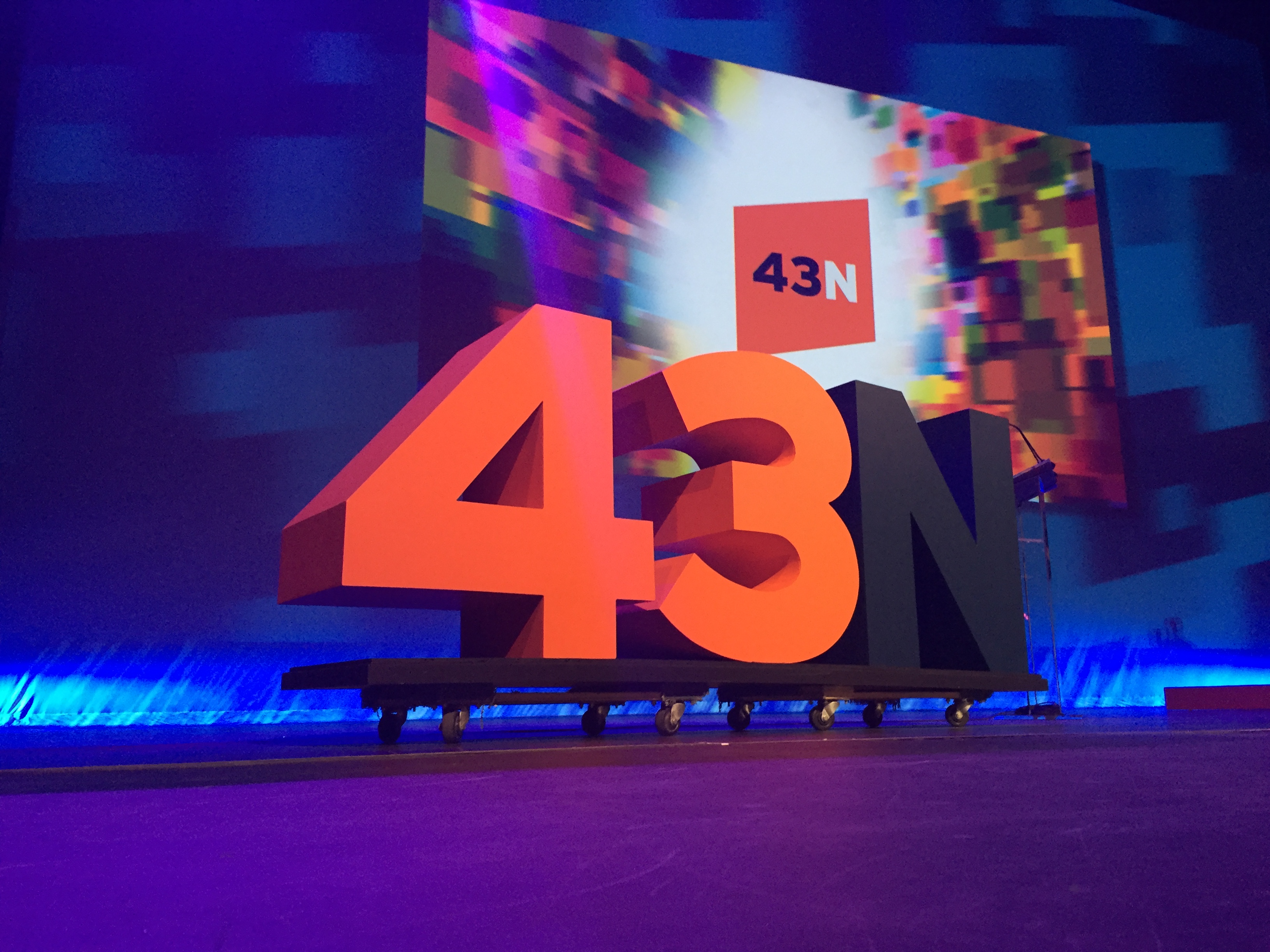 1:22 PM - HigherMe is already operating with companies across 43 states in the US. Dunkin Donuts, Panera Bread and White Castle are working with them as well to find high-quality hourly employees.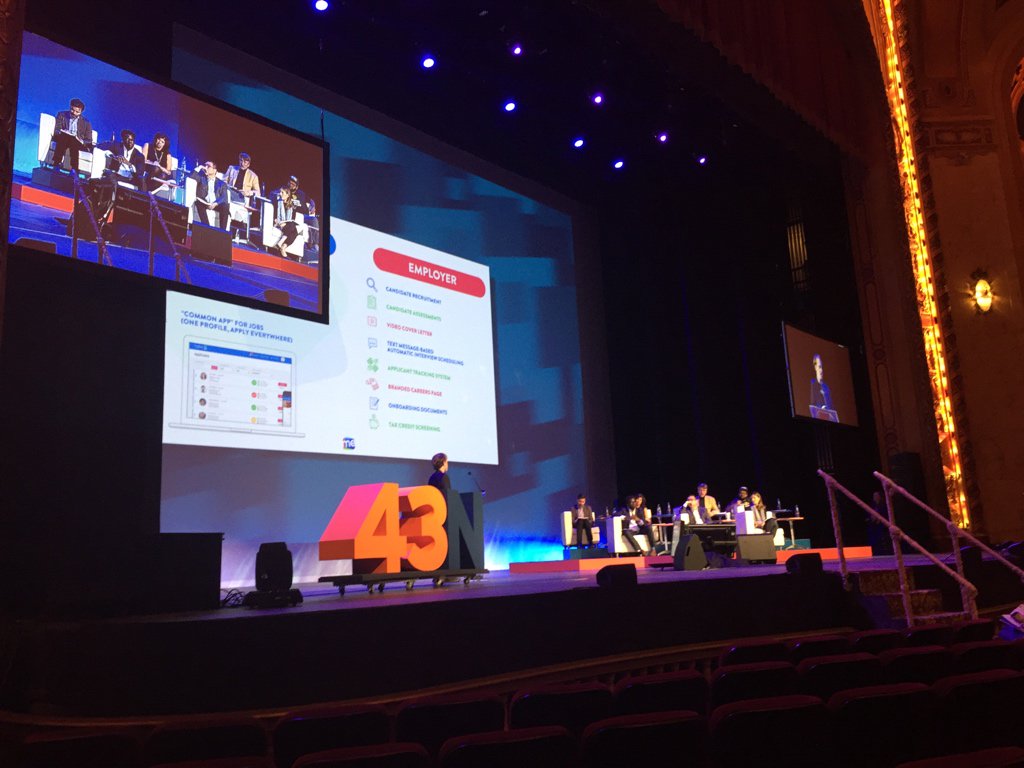 1:15 PM - HigherMe is the last pitch of this long morning at 43North. HigherMe streamlines the application process for hourly jobs. The has raised $1.5M in the last few months and is a graduate of the Y Combinator program (inside baseball).
1:06 PM - One judge asks Arthena foudner Madelaine D'Angelo why wouldn't she sell the company. She responded:
Because I've worked on this company and believe it's a billion dollar company.
1:00 PM - Arthena isn't a platform that buys the art, this is an investment that you would flip in about five years for a profit. Arthena naturally takes a percentage of the sale.
12:58 PM - Arthena's foudner, Madeline D'Angelo, is from Buffalo and hoping to bring the company to Buffalo. She sources the Albright-Knox gallery as proof that Buffalo is a world class art community. Currently the company has $10M in revenue and projects it could have upwards to $90M in the first five years.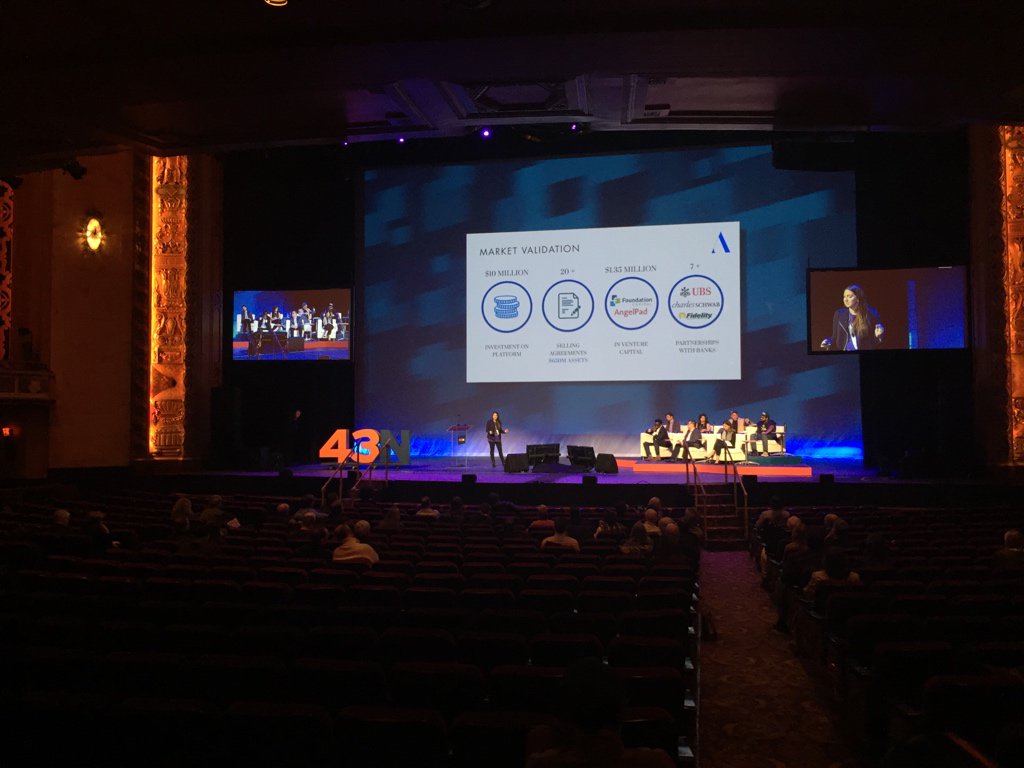 12:51 PM - Arthena claims the art investment market is a, ready for this, $64Bn market.
12:49 PM - The judges are done with Oncolinx, Arthena now hits the stage to pitch their art investment platform. They aim to make it easier for the average Joe with ten, or so, thousand dollars on hand to invest in art and turn a profit. Their database collects data from auction houses to create an inventory of available art to invest in.
12:47 PM - A lot of interest in Oncolinx from the judges. This is the longest Q&A so far. Given the bio-medical scene in Buffalo this makes sense.
12:43 PM - Judges still questioning the Oncolinx team, specifically about long term scalability and manufacturing for the 14 different partners the company works with. This is super inside baseball that can easily be confusing, even to those with industry knowledge.
12:38 PM - Oncolinx has a variety of grants and investment already, including the National Cancer Institute. The company hopes the 43North competition will allow them to perform clinical trials at Roswell Park in 2017.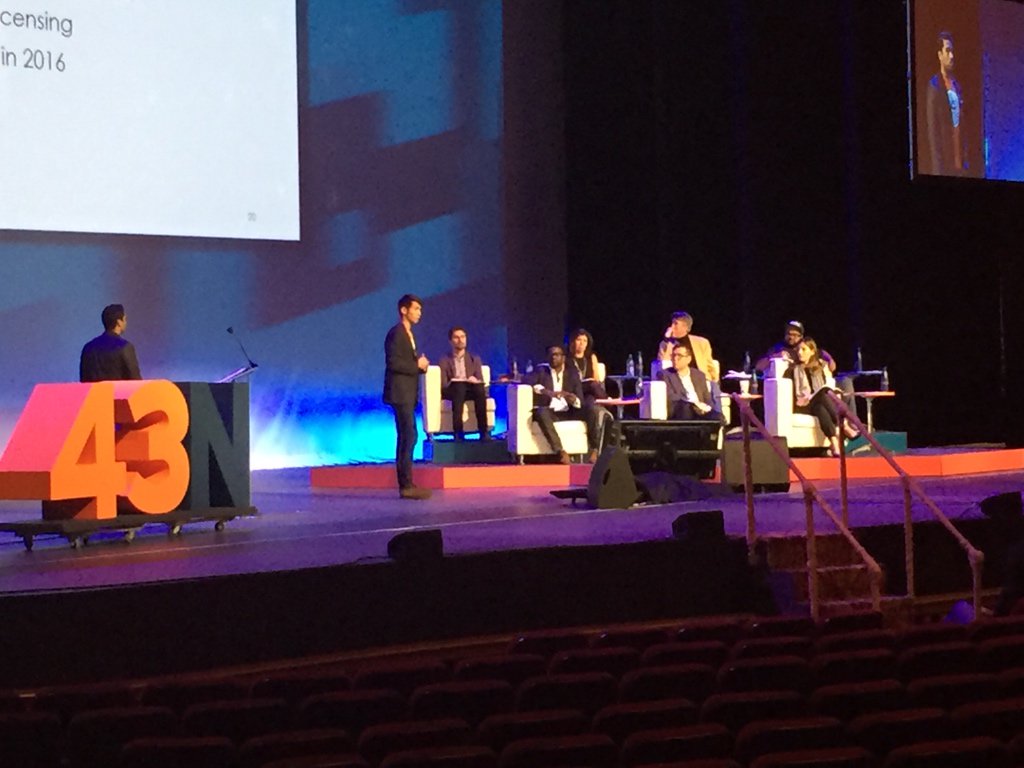 12:30 PM - Boston-based Oncolinx is now pitching their targeted cancer treatment. Their treatment uses the body's own antibodies to target cancer in specific areas. The company has partnered with 14 pharmaceutical companies to help implement their treatment.
12:27 PM - Since we're recapping things from 43North week, the Ping Pong Diplomacy event Tuesday night was a highlight of my career:
12:25 PM - Here's a recap video of what happened at "The Pitch" last Thursday:
12:22 PM - Karibu News is a newspaper targeted at the immigrant and refugee community in Buffalo. The paper is published in six different languages.
12:17 PM - Two more companies to pitch. 43North John Gavigan hitting the stage to hype things up. Introduces Jennifer Parker who in turn introduces Reubens Mukunzi, publisher of Karibu News. Karibu News was the $10,000 "Pitch" last Thursday.
12:13 PM - WeDidIt says the appealing thing about coming to Buffalo would be the lower cost of living as compared to NYC. In addition, the lower cost of labor for programmers with only a high school diploma is also intriguing to them.
12:10 PM - WeDidIt's platform data mines from a persons email address that would allow a non-profit to target that user by their specific data that is mined. The startup claims with a single email address they can determine social media habits, employer, spending habit, etc.
12:07 PM - One judge really pressing WeDidIt team about the seriousness if they'd move the company given their NYC connections and strength in that market.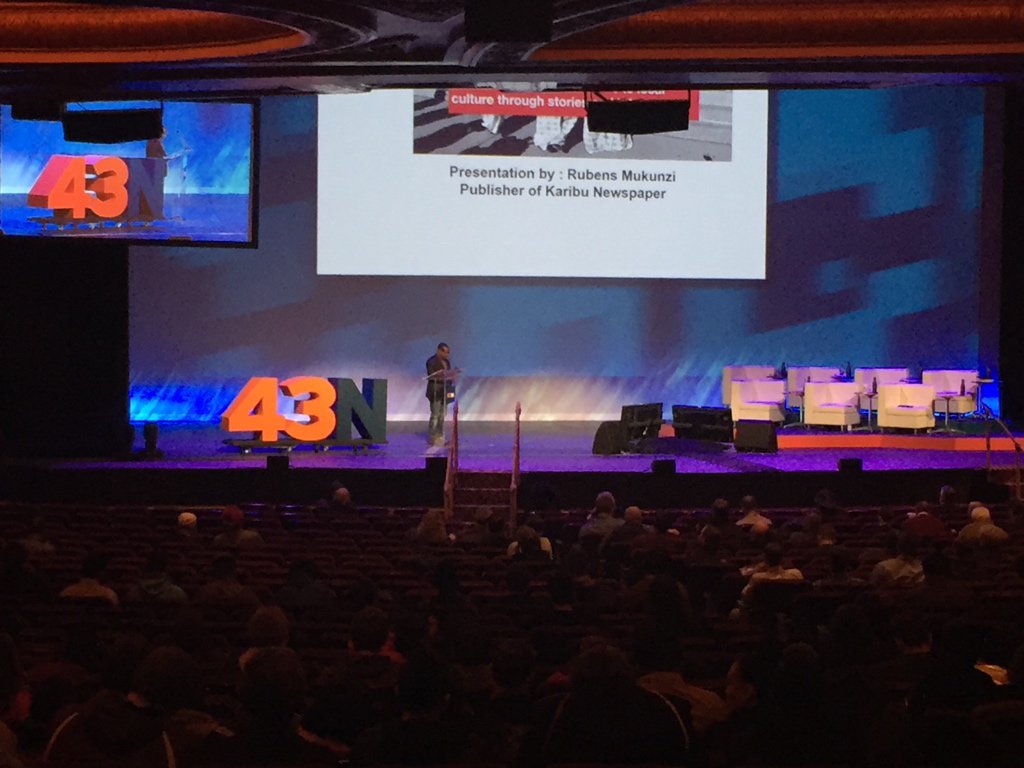 12:02 PM - WeDidIt now pitching their insights driven tool for non-profits to access donors in a hyper-targeted fashion. Here's their five minute pitch from yesterdays events that landed them a spot on the finals stage: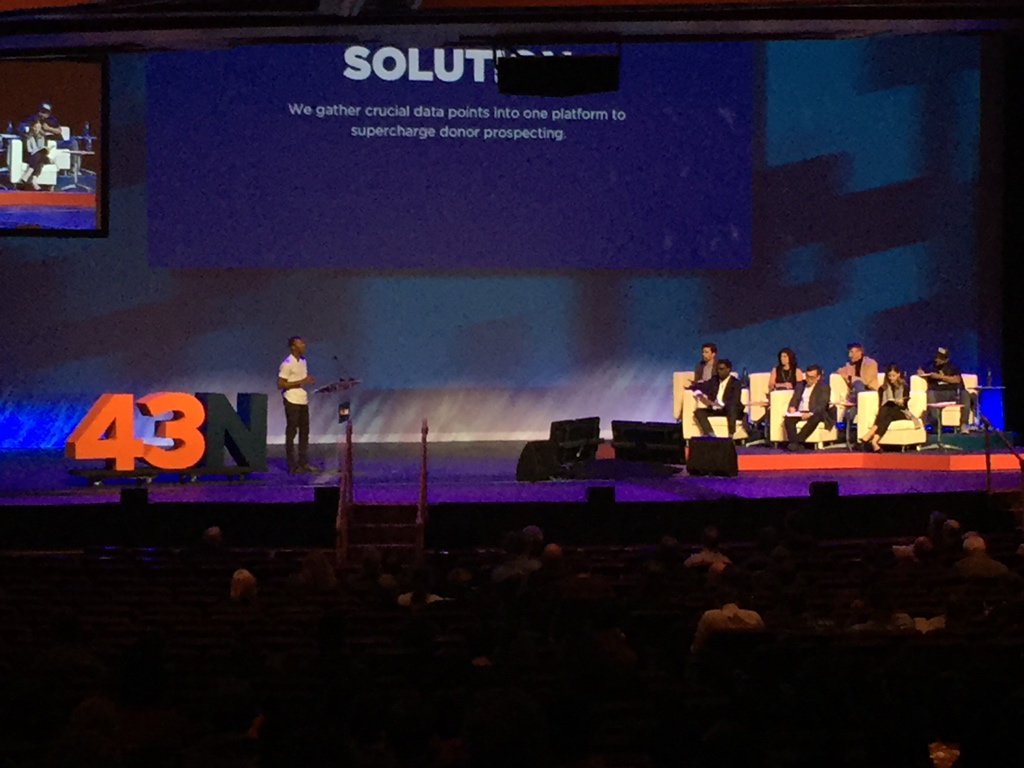 11:55 AM - Jordan Levy: "We're going to keep things going here, let's bring out the hipsters from Brooklyn." I lol'd.
11:44 AM - Ultracell says they're the only ones who have figured out how to use the cardboard for insulation, make it safe and make it effective for homes. They've partnered with a Niagara Falls-based recyclers to begin the process of crushing the cardboard.
11:42 AM - UltraCell Insulation says corrugated cardboard is one of the most recycled items in the US, 25M tons annually. Other industry leaders have tried to use corrugated cardboard for insulation but have failed.
11:36 AM - Breaktime over, UltraCell Insulation is now pitching. They produce recycled corrugated cardboard insulation for homes.
11:27 AM - The audience of mostly students is getting a demonstration of real world use of augmented reality. One of the judges, Ambarish Mitra, is showing off his visual discovery app Blippar and the kids are amazed at how it works. The app suggests where you are, what you're seeing - usefull for those with a language barrier.
11:21 AM - Another break, talk amongst yourselves, I'll give you a topic......
11:15 AM - Next round of hires for Formarum would be more engineers to improve the device even further.
11:13 AM - Formarum understands they could implement their technology in other areas, but they understand the need in the pool industry for a device like this.
11:09 AM - On the surface, Formarum is a pool sanitation company, but looking deeper the company has developed small hydro-turbines that generate a lot of energy. The implications of such a turbine has many facets of industry, it could serve, something the judges pointed out.
11:05 AM - Formarum Inc, a Toronto-based startup, is pitching their internet connected salt chlorination system for pools. The $1500 device easily installs in your pool system and is connected to the internet so it can monitor weather conditions and automatically adjust chlorination.
10:49 AM - I tried this water after talking to them yesterday and must admit I usually don't like carbonated water but this was delicious. It didn't taste like maple, and was crisp and refreshing.
10:47 AM - Founders say that they have a several-year advantage against the competition. Maple syrup production is a seasonal product, the byproduct can be frozen, similar to apple juice concentrate, to feed a full year production of the water. They're also pitching this as a carbonated alternative to soda.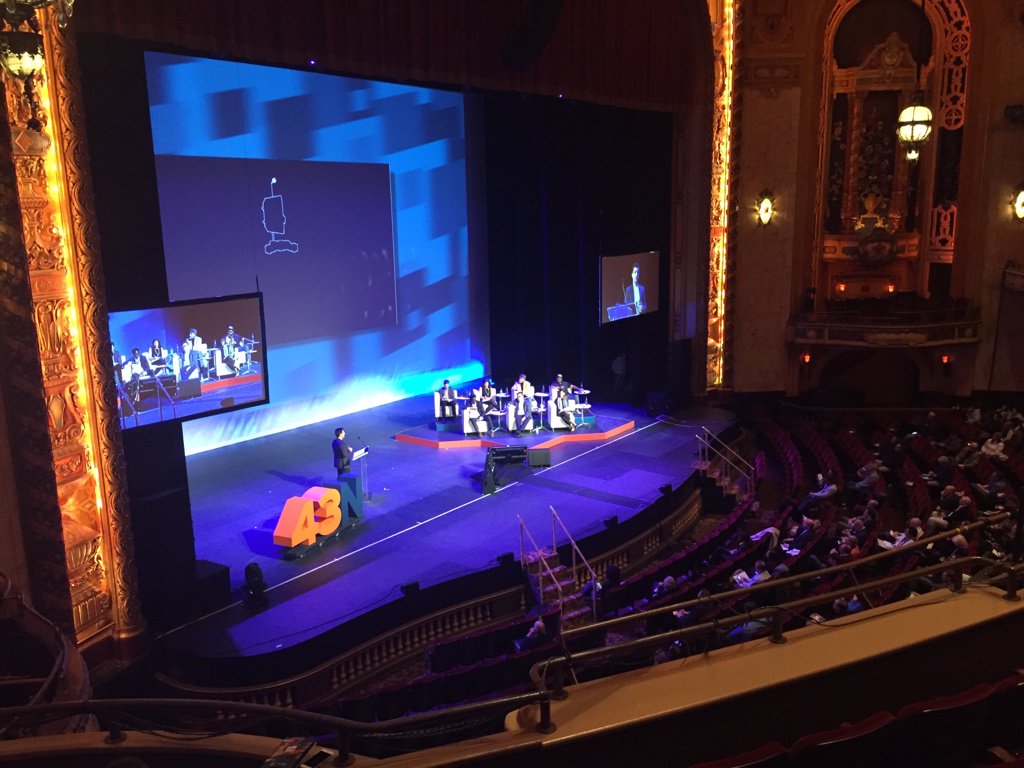 10:37 - Asarasi's process would use reverse osmosis to produce the maple syrup which would then allow for every easy extraction of the water. Currently, 50 gallons of water are used for a single gallon of maple syrup.
10:34 - Asarasi Water now pitching. The company takes the water byproduct from maple syrup production, which would normally be thrown away, and bottles it into drinking water. 600+ million gallons of water wasted from the maple syrup production, farmers simply throw it away.
10:30 AM - During the break students who won competitions in their schools. Two Bennett High School students pitch their emergency monitoring system for pets in vehicles.
10:20 AM - Another quick break. Plug for the 43North snapchat filter. I'll spare you my snaps.
10:17 AM - App came about after Google approached them to port their app from desktop to mobile. One judge points out the app appears to still look web app, not a streamlined game users are familiar with on mobile. Leatham agrees, which is why they're competing in 43North to hopefully raise the money to redesign.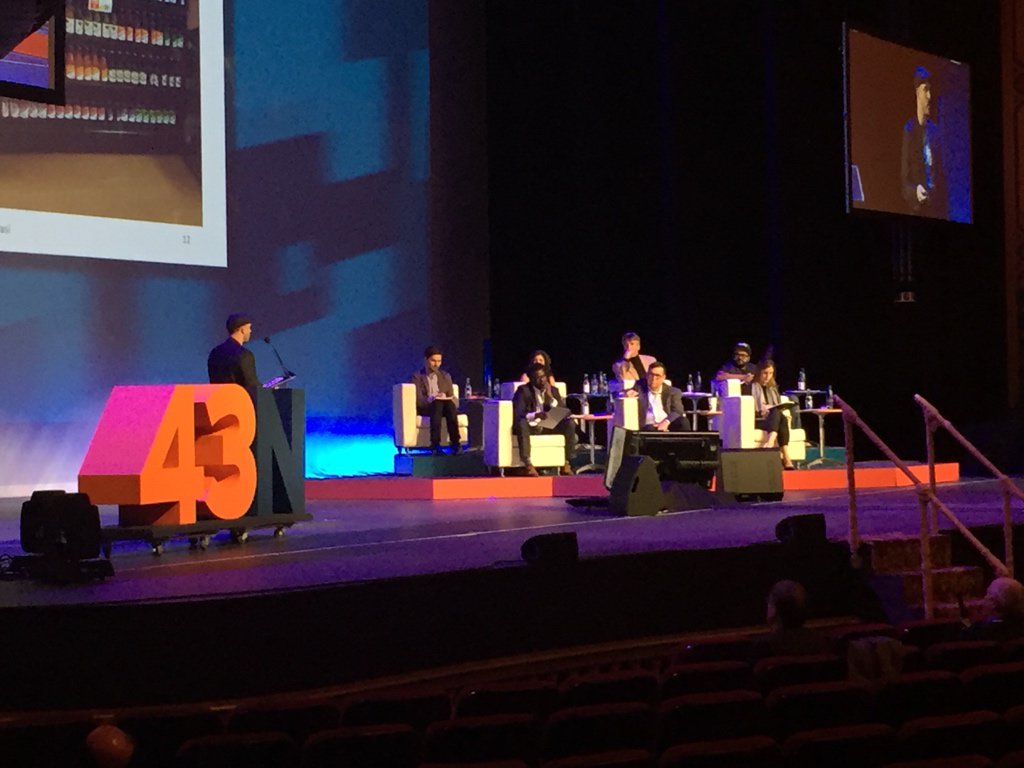 10:07 AM - Chief Strategy Officer Autumn Leatham, who was on a CEO track with Prudential, realized she had more to offer after a mission trip to Africa with her church.
10:03 AM - Washington D.C. based The Wealth Factory now on stage pitching their financial literacy app and platform. Designed to walk users from birth to retirement in order to exceed the Personal Finance Common Core Standards. Credit Stacker is currently available on iOS and Android, and has over 20,000 users.
9:56 AM - Quick break so the judges can talk amongst themselves. Some of the 43North staff throws some t-shirts to the 1,700+ students in attendance.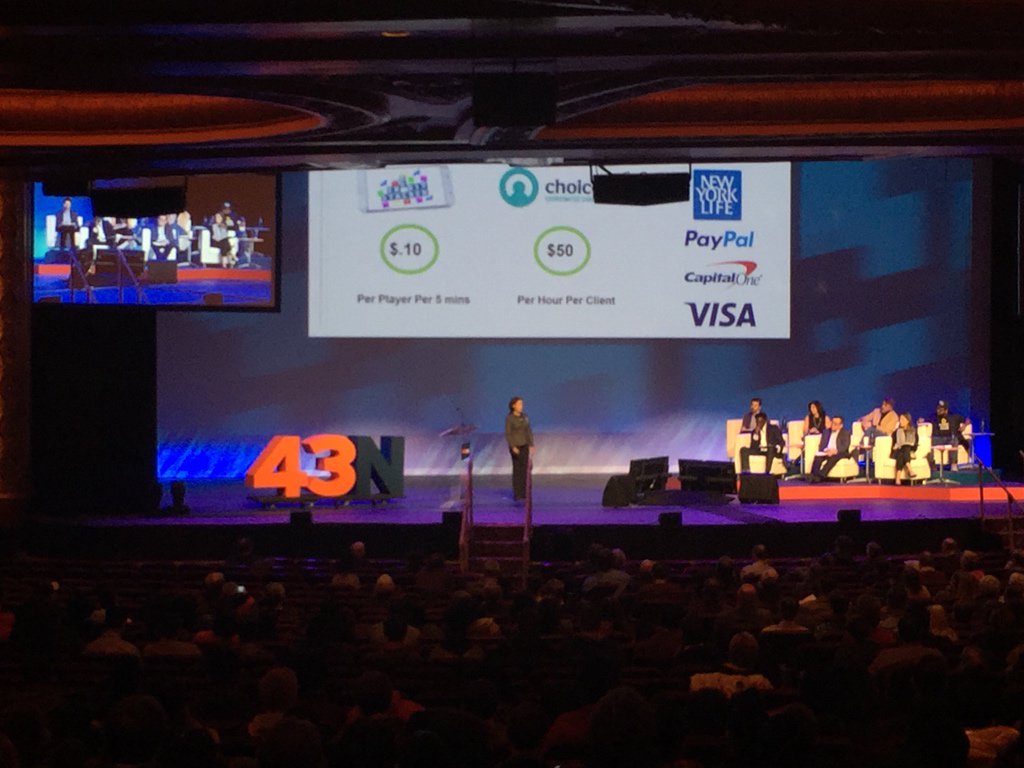 9:53 AM - Poh says this is a carrier type vaccine and it can be expanded into other infectious diseases. "The possibilities are endless."
9:49 AM - One judge asks if the company actually invented the vaccine, Poh says Johns Hopkins invented the vaccine, and PathoVax is licensing the product for 20 years.
9:44 AM - Judges asking about the scalability of the vaccine. CEO Weijie Poh says increasing the scale and availability wouldn't be an issue.
9:42 AM - PathoVax would be the first vaccine for HPV cancers to enter human trials. The company has been awarded several grants, including a $5M grant for clinical trials.
9:40 AM - PathoVax is now on stage pitching to the judges. The company has developed a vaccine that claims to prevent all HPV related cancers.
9:34 AM - Emcee Jordan Levy jokes with Aruilar about needing to switch football loyalties if he wants to win, otherwise "we can wrap this up quickly."
9:32 AM - The Bounce Imaging camera took four years to develop and has several patents pending. Already has contracts with the FBI, LAPD and United Nations Peacekeepers.
9:25 AM - Judges now asking questions about the Bounce imaging camera. One judge asked about Department of Defense contracts, CEO Francisco Aguilar says "they can't talk about that." The audience found that funny.
9:15 AM - Bounce imaging has taken the stage. This Boston-based company created a throwable 360-degree camera that first responders can use for policing or search and rescue