PANAMA, N.Y. - Henry Koffman Jr., a hard-working carpenter, was riding in an Amish buggy last Thursday in rural Chautauqua County when a car struck him from behind on a steep hill.
The crash killed Koffman on impact.
"It was just absolute chaos," Chautauqua County Sheriff Joe Gerace said. "Horrific, horrific event."
Although the Accident Reconstruction Team must still investigate the circumstances, Gerace said the driver of the car appeared to have fallen asleep before slamming into the buggy. Star Flight helicopters responded to the scene on Weeks Road in Panama, a small village in the far southwestern corner of New York, just five miles from the Pennsylvania border. Emergency responders transported Koffman's wife -- as well as three young passengers -- to UPMC Hamot hospital in Erie, Pa.
The accident has devastated the Amish, which has a sizable presence in Chautauqua County. One member of the Amish community fondly remembered Koffman for his devotion to family, as well as his carpentry skills. The three children injured in the buggy were Koffman's nephews, he said.
While rare, 2 On Your Side has reported on roughly a half-dozen accidents in Chautauqua and Cattaraugus counties involving Amish buggies since 2013. This January, a driver lost control of his vehicle on Burdick Rd in the Town of Chautauqua in slippery winter conditions, colliding with a buggy and injuring one person. And in Aug. 2015, a car crossed the center line on Falconer Frewsburg Road in the Town of Poland, injuring both the horse and the 28-year-old woman in the buggy.
"It's a significant issue, one that our Traffic Safety Board has dealt with and is continuing to deal with," Gerace said. "These buggies and horses are sharing the side of the road, and people have to make sure they are very cautious in those areas."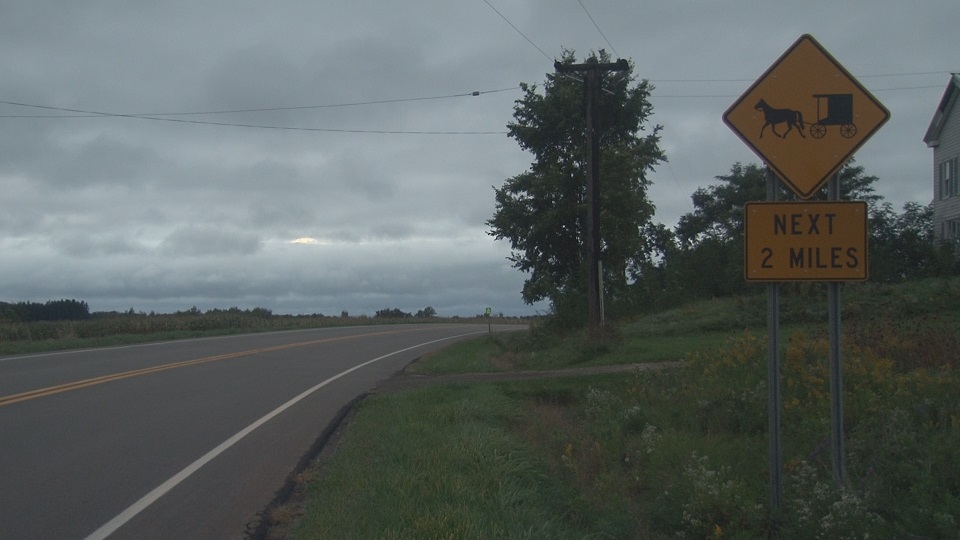 Multiple yellow road signs in the county already alert drivers of horses and buggies, but Gerace said the Sheriff's Office is also working to help the Amish community mark their buggies more clearly, particularly at night.
"There are several different factors. We have different clans of Amish here, and they have different beliefs. Some mark their vehicles very visibly, and some beliefs are different, and they're not marked as well," Gerace said. "But it still boils down to individuals driving vehicles, driving those cars, who have to be aware of the fact that we have an Amish population here in Chautauqua County."
That same member of the Amish community in Panama told 2 On Your Side he also just received word of a similar accident in the Village of Springs, Pa., near the West Virginia border, where a car struck a buggy and injured a family of seven.
As his own community in Western New York mourns the loss of Henry Koffman Jr., he had a simple message for drivers:
When you're near an Amish community, just slow down.