EAST AURORA, NY - Patrons of Vidler's 5 and 10 on Main Street in East Aurora may have noticed something different the past couple days.
The signature "Vidler-on-the-roof" statue is missing his specs!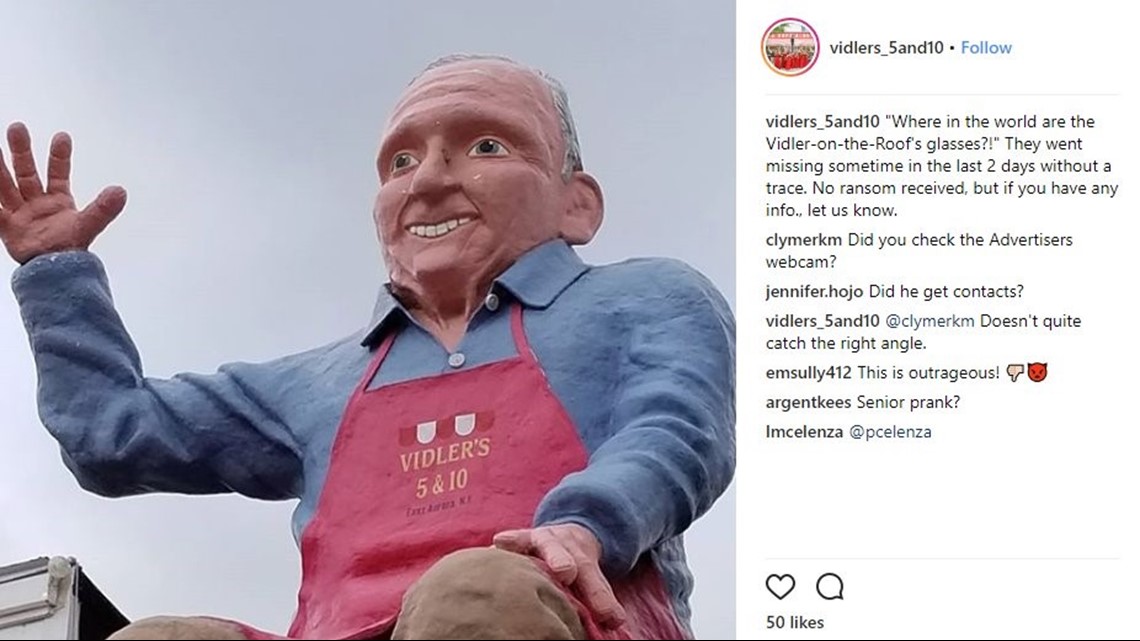 "Where in the world are the Vidler-on-the-Roof's glasses?!" They went missing sometime in the last 2 days without a trace."
This is what Vidler-on-the-roof should look like: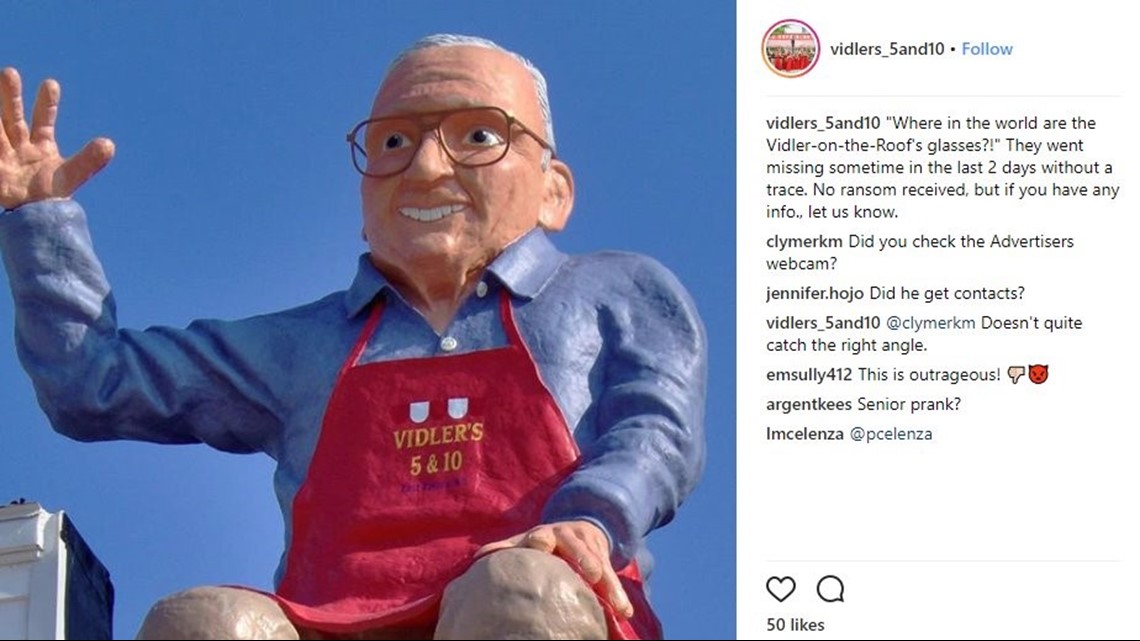 "No ransom received, but if you have any info., let us know," the store added.