LOUISVILLE, Ky. — Churchill Downs announced investments in major projects that would let visitors experience the racetrack in brand new ways.
According to a news release from Churchill Downs, a hotel, historical racing machine (HRM) facility and permanent stadium seating at the first turn are all planned in their $300 million investment project. Construction could begin in December 2019, pending approval of a Kentucky Tourism Development incentive Act.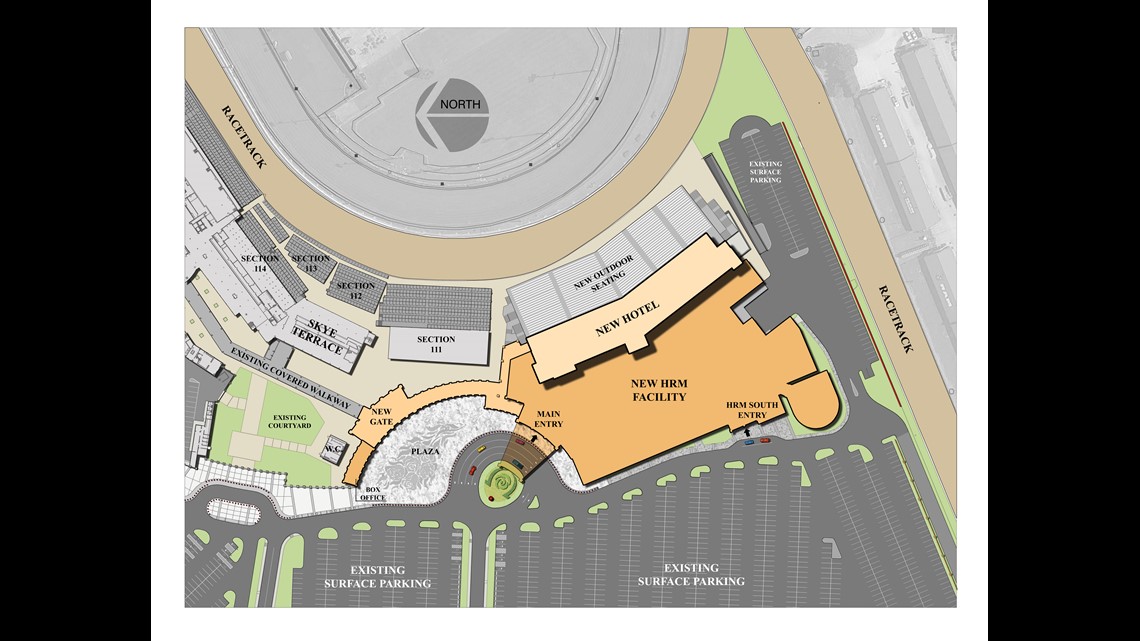 The seven-story hotel would feature trackside suites, a party deck, a Penthouse banquet room, a 900 machine HRM gaming floor, dining venues and more.
"Derby Week guests can wake up to a sunrise view as horses' breeze around the track and then have their Kentucky Derby in their suite," said Kevin Flanery, President of Churchill Downs Racetrack. "We took exceptional consideration with the design approach to this project to ensure that the addition will seamlessly enhance and complement the historic nature and iconic aesthetic of Churchill Downs. Our goal is to create a one-of-a-kind venue not just for Derby week, but for the public benefit of our community and visitors of Louisville to enjoy throughout the year."
They explain the development will transform the area alongside the track at the first turn providing unparalleled VIP guest experiences. The new 156-room 7-story hotel will include features such as:
1st floor grand entry into the hotel and a 900-machine state-of-the-art HRM gaming floor, sports bar, VIP lounge
and multiple year-round dining venues that will also provide new hospitality for 3,400 guests in existing Section 111 of the racetrack for Kentucky Derby and Oaks
2nd floor 27,000-square-foot ballroom and adjacent party deck with a tiered covered balcony facing the track with collective capacity for more than 1,700 guests
2nd floor meeting rooms providing desirable event space throughout the year, including a track-facing dining room for 150 guests
3rd floor balcony for 250 guests
3rd – 6th Floors to include 156 total hotel rooms of the following types:

92 trackside suites with private balconies, covered panoramic views and 12 access passes per suite for entertaining guests during the race day
60 suites that will offer 8 access passes to the 2nd floor party deck
4 track-facing presidential suites with private balconies for entertaining up to 20 guests at the Derby that will offer the ultimate and most exclusive guest experience

7th floor penthouse banquet area for 320 guests with balconies that stretch the length of the building
Permanent outdoor Clubhouse seating for 4,700 guests as well as all-inclusive hospitality that will replace 3,300 temporary grandstand seats.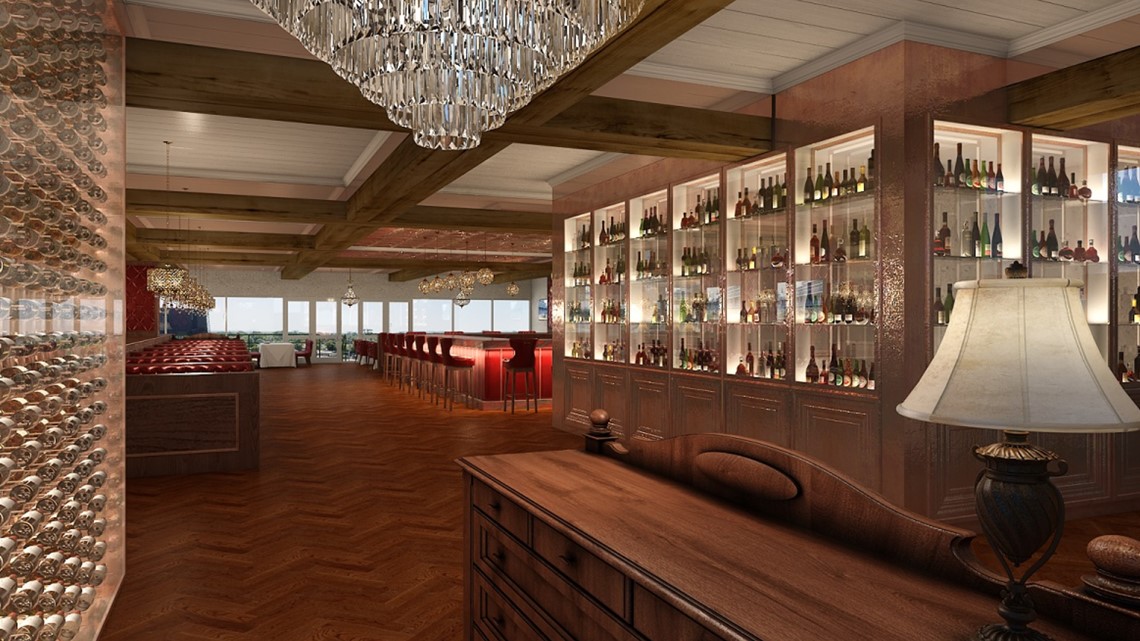 The entire project would bring 5,500 new seating options to the track and 6,700 existing customers will have access to upgraded amenities.
The combined project will provide for an estimated 600 construction jobs while it is being built and ultimately create approximately 300 new permanent jobs upon completion.
►Make it easy to keep up-to-date with more stories like this. Download the WHAS11 News app now. For Apple or Android users.