BUFFALO, NY-- Millions of racers across the United States celebrate their own Turkey Trot races each year, kicking off their Thanksgiving with a little bit of cardiovascular exercise.
And a little bit of ridiculousness on the side.
For its 123rd year, Buffalo hosted 14,000 runners on Thanksgiving morn, many dressed up in outrageous costumes for the 8K (just under 5-mile) race.
Photos: 2018 YMCA Turkey Trot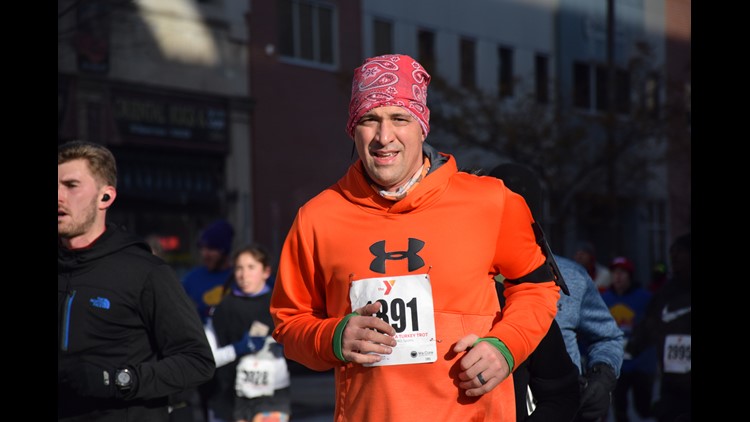 At 123 years, not only is Buffalo the city where all other Turkey Trots originated from, but the race has also become one of the longest-running foot-races in the country.
But whether they're racing for fun or for exercise, it's charity that makes up the real reason for the Turkey Trot season.
Proceeds from the YMCA Turkey Trot go directly the YMCA Buffalo Niagara's financial assistance program, which helps connect families in need with YMCA programs and services they otherwise would be unable to afford. Donated food items will benefit the Food Bank of WNY.
If you missed the online broadcast, or were running in the race, you can watch the entire 2018 YMCA Turkey Trot below!