BUFFALO, N.Y. — It's going to be a long, hot summer in Buffalo with the announcement Thursday that the city's nine outdoor pools will not open for the season.
Andrew Rabb, the Deputy Parks, and Recreation Commissioner said the pools will be closed due to a "critical lifeguard shortage."
"Back in March, we started reaching out to all the lifeguards who worked for us in 2019, the last time all of our indoor and outdoor pools were open. While we were able to hire enough lifeguards to open our two indoor pools, and will be hiring additional staff to expand hours at those facilities, there just aren't enough certified lifeguards out there to open the outdoor pools," Rabb said in a statement.
This will be the second summer city pools will not open after the COVID-19 pandemic forced them to be shut last year. That situation also prevented new lifeguards from getting certified and veteran lifeguards from re-certifying their training.
"During the pandemic, a lot of lifeguards let their certification slip because there were no pools open last year, there was nothing to do, so they weren't going to pay the money to keep those up," said Buffalo Department of Public Works, Parks and Street Commissioner Michael Finn.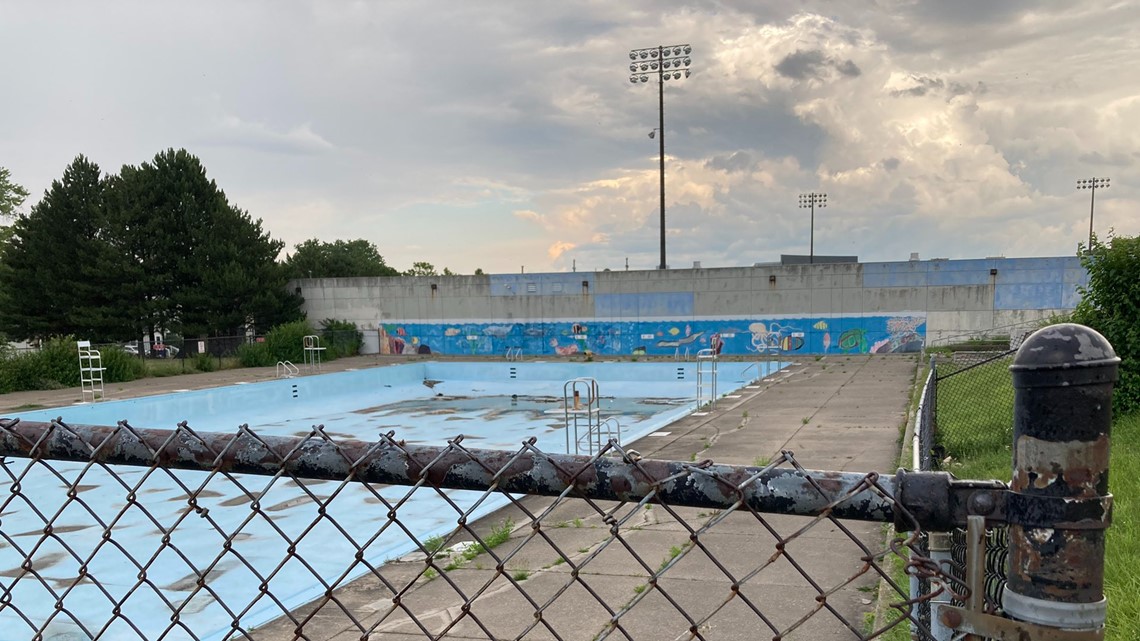 Buffalo pools are normally open July 1 through Labor Day.
The city does have 10 splash pads that have been open since Memorial Day, as well as the Lovejoy and Cazenovia Park indoor pools.
"We were able to get enough lifeguards to staff the two indoor pools, the logistics of having the outdoor pools open part-time pose a potential safety concern," Finn said.
Buffalo Common Council President Darius Pridgen told 2 On Your Side Thursday he wasn't surprised by the news but was disappointed to hear it.
The city's seasonal job posting advertises that lifeguards could make $14.10 if hired. In 2019 a few guards brought in around $25,000 working year-round according to Open Book Buffalo.
Finn added that the usual public and charter school student recruitment also didn't happen leading up to this summer. Most Buffalo students were still learning remotely.
"We're going to get back on track for next season and that's something that we're already committed to and are already looking forward to," Finn stated.
"Our splash pads are open for families to escape the heat and enjoy these great City assets. We're seeing great numbers at those 10 outdoor facilities," Mayor Brown added in a statement.
"We're also happy to announce that with COVID restrictions lifted, we are able to expand hours of operation and end reservation policies at the Lovejoy and Cazenovia Park indoor pools."
City splash pads are open from 11 a.m. until 7 p.m. daily, weather depending through Labor Day, September 6.
Here are the locations for the splash pads:
Allison Park (Reese Street, adjacent to Asarese Matters Center)
Masten Park (Best Street, adjacent JBW Sports Pavilion)
MLK Park Basin (Best Street and Fillmore Avenue)
Lanigan Park (South Park Avenue west of Louisiana Street)
Lincoln Park (foot of Quincy Street)
Cazenovia Park (behind park casino)
Houghton (foot of Spann Street)
Schiller Park (Sprenger Street side)
Roosevelt (foot of Roosevelt Avenue)
The Kensington splash pad is closed this summer while the pool is under construction.
Starting Tuesday, July 6, the two indoor pools will be open Monday through Friday from 8 a.m. until 4 p.m. for open and lane swimming. No reservations are required.