BUFFALO, NY - Buffalonians had some choice words for Frank's RedHot after a tweet claimed wings and ranch were "two peas in a pod."
Reactions on social media were as passionate as you'd expect from the city where "Buffalo wings" are just wings and blue cheese reigns supreme.
Take this Twitter video from @BuffaloBro, for example: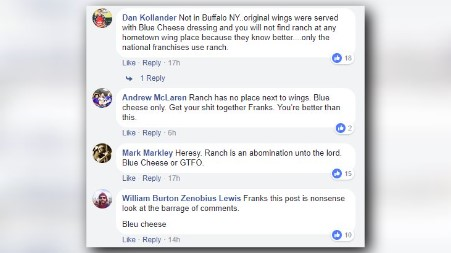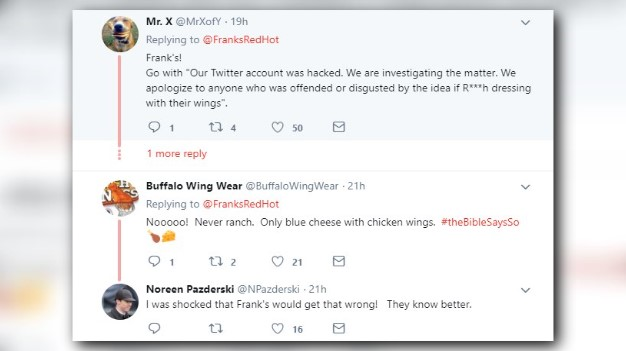 Frank's has yet to address the city's outcry.