BUFFALO, N.Y. — A Buffalo Housing Court judge has issued a demolition order for a 130-year-old North Buffalo landmark, saying it poses a danger to the community.
Voelker's Lanes attracted generations of bowlers to the corner of Elmwood Avenue and Amherst Street before its owners were forced to close during the Covid pandemic, after which the alleys never reopened and the business never recovered.

It's iconic neon sign beckoned bowlers back when Voelker's was a kingpin among keglers, and where the good times rolled both on the alleys and at its distinctive oval shaped art deco style bar.
The final call came during the pandemic from which Voelker's could not be spared when it closed and never reopened.
On Wednesday empty beverage containers could still be seen on the bar.

The time since its closing has not been kind to the building, which was constructed as a hotel prior to the Pan American Exposition.
The final strike came with a demolition order from a housing court judge, who said it's current state of disrepair makes it a danger to public safety, and ordered that the city raze it as soon as practicably possible.
The ruling was in part based on an inspection conducted in December, noting that among other concerns was the large sign on the top of the building, supporting structure for which appears to be weakened and in danger of collapse.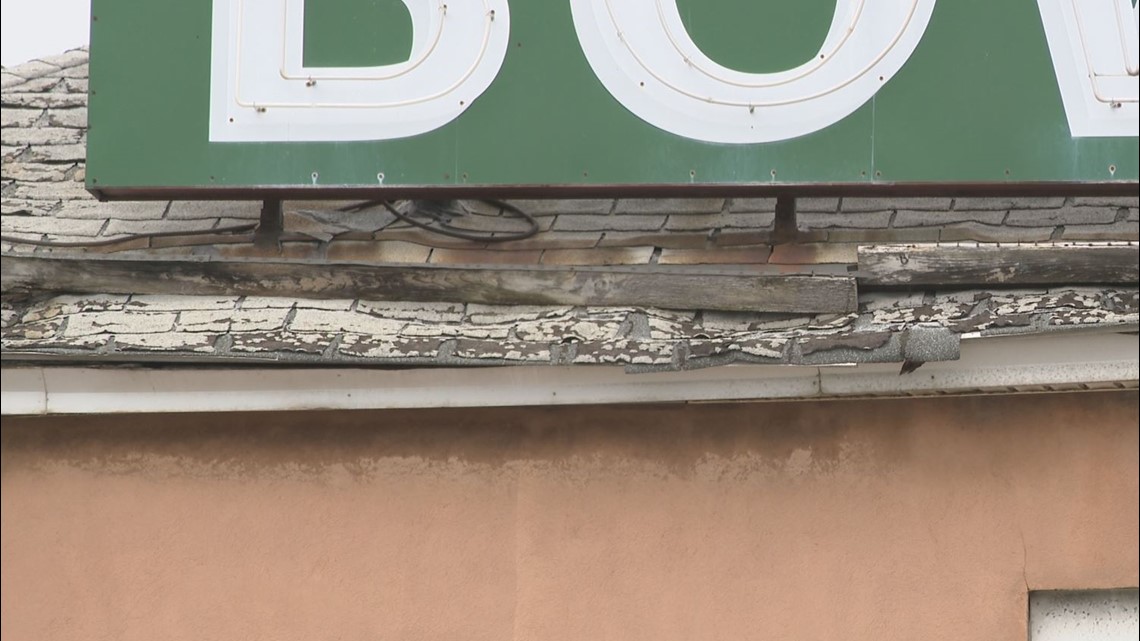 "This corner is the entrance way into the Grant-Amherst part of Black Rock and this should be a welcoming beautiful entranceway," said Joseph Golombek, the North District Common Council member who represents the area, and who also chair's the council's preservation committee.
Golombek isn't so much concerned about the building coming down as he is with what may, or may not, occupy the spot once it does.
"I don't want a vacant lot here that's going to sit here for 10 or 15 years, I don't want drive through ... or something like that," he said.
What Golombek wants is for the owners to submit a site plan outlining their future any future plans for the property as part of any application for any demolition permit, which they may seek.
He also said late Wednesday that he has received indications from the Commissioner of Permits and Inspections for the City that a permit is unlikely to be issued unless there is a site plan attached.
"If it's a demolition with a site plan, I can stomach that," he said.
2 On Your Side was unable to reach building owner Krista Voelker or her attorney for comment about what may come next and when.
"I just found out about this last Friday ... and I had a bunch of questions that I have not had answered yet either," Golombek said.