BUFFALO, N.Y. — Buffalo Fire crews were called to a house fire early Monday morning in North Buffalo.
Crews were at the scene of 194 Huntington Avenue, just one block from Hertel Avenue, around 3:30 a.m. Buffalo Fire Commissioner William Renaldo says there was a report of people trapped on the second floor and attic of the residence.
According to Renaldo, three people were killed in the fire. The victims have been identified as Dr. Jonathan Daniels, 53, and two of his daughters Jensen Daniels, 23, and Jordan Daniels, 27.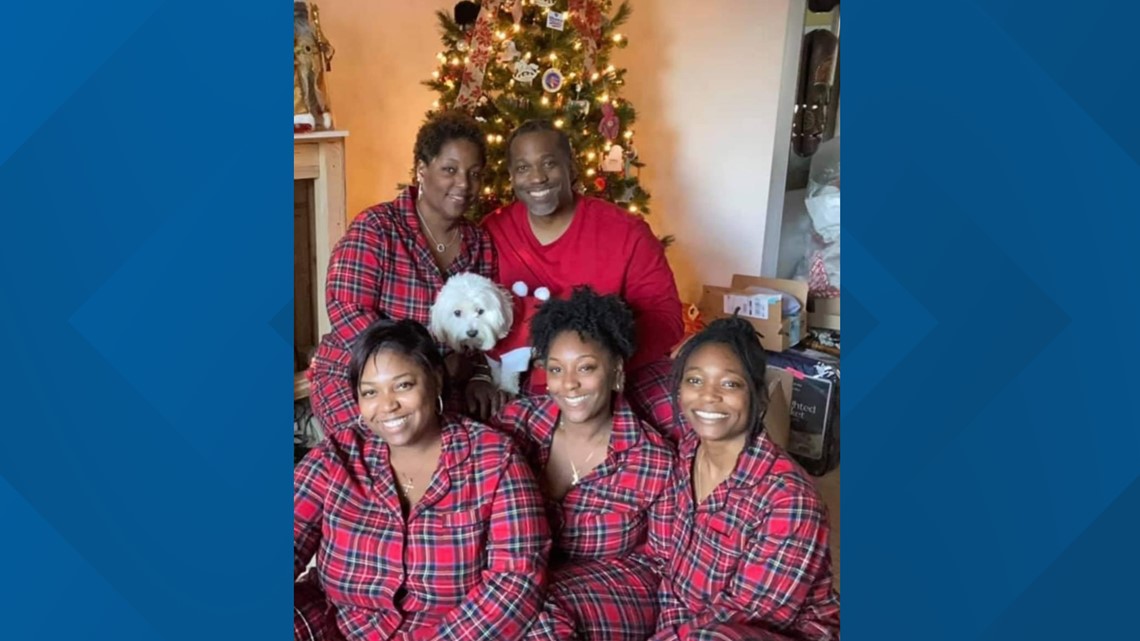 Firefighters were able to rescue the mother, Janessa Daniels, 53, from the second floor of the house. Renaldo says she was taken to ECMC to be treated for smoke inhalation.
"There was a mother who was evacuated to ECMC. Our reports say that she is going to recover," Renaldo said.
As of Monday afternoon, the mother remains at ECMC for treatment.
Five firefighters were also taken to ECMC to be treated for various injuries. They have all been released, according to officials.
Renaldo says another daughter in town over the weekend was unaccounted for at first but was later located at her boyfriend's house.
Fire officials say a dog died in the fire.
Buffalo Fire crews have since left the scene of the fire. The house is considered a total loss and the neighboring home also suffered damages. The damage is estimated at $230,000.
An additional $55,000 in exposure damage occurred on a neighboring house.
The cause of the fire is still under investigation.
Dr. Jonathan Daniels served as associate director of admissions in the Jacobs School of Medicine and Biomedical Sciences at the University at Buffalo.
UB released the following statement:
The entire University at Buffalo community is shocked and deeply saddened by the tragic deaths of our colleague, Dr. Jonathan Daniels, who served as associate director of admissions in the Jacobs School of Medicine and Biomedical Sciences, and his daughters, Jordan and Jensen. Jordan received her MBA degree from the UB School of Management in May.
We offer our heartfelt condolences to Dr. Daniels' wife, Janessa Givens Daniels, who serves as UB's senior associate director of financial aid, and their daughter Jillian, a 2020 UB graduate, and we wish Janessa a full and quick recovery from injuries suffered in the fire.
"As a university community, our collective hearts are broken with the devastating tragedy that claimed the life of beloved faculty member, Dr. Daniels and his two cherished daughters, one of whom is an alumna," said UB President Satish K. Tripathi. "Our deepest sympathies and thoughts are with Janessa as we pray for her full recovery."
"Dr. Daniels was a treasured colleague, physician, mentor and friend, and his absence will leave an unfillable hole in our school community," said Allison Brashear, MD, UB vice president for health sciences and dean of the Jacobs School of Medicine and Biomedical Sciences."
She continued: "He was a tireless advocate for diversifying the physician workforce and has worked closely with the Associated Medical Schools of New York to expand the pool of scholars choosing careers in medicine and health care, by providing academic enrichment and support to students from educationally and/or economically underserved backgrounds."
The university is providing counseling services to faculty, staff, and students affected by this terrible tragedy.
A GoFundMe has been set up for the Daniels family. You can view the fundraiser by clicking here.