CHEEKTOWAGA, N.Y. — Buffalo Niagara Waterkeeper (BNW) and the US Army Corps of Engineers Buffalo District (USACE) have co-signed an agreement for a feasibility study, aimed at cleaning up Scajaquada Creek in the Town of Cheektowaga. The study will focus on preventing and remediating pollution in the creek's upper section, which could unlock up to $10 million in federal funding for ecosystem restoration.
Plans to improve habitats within the Creek have been in the works for several years.
"Just because it's always been like that doesn't mean it always has to be like that," said BNW Executive Director Jill Jedlicka, in speaking about the creek's longtime status as a polluted waterway.
The agreement, which provides for the cost of the study to be shared between BNW and USACE is a complicated, but necessary financial arrangement, according to Jedlicka.
"Oftentimes, with federal funds, it requires a local non-federal sponsor to get those funds into the community, and Waterkeeper is serving that role in signing this agreement in order to allow federal funds to be invested. And to do that, you need a local cash match to make that happen," she said.
Starting with a grant from the State of New York, Waterkeeper then got matching funds from the Margaret L. Wendt and Ralph C. Wilson Jr. Foundations to build a pool of $600,000 to pay for the study.
Additional federal funding would then pay for the actual cleanup, which is likely to involve efforts to slow stormwater runoff from reaching the creek near Cheektowaga, widening the existing channel there, and re-establishing wetlands that can serve as a natural cleansing buffer for the creek.
"The people of Buffalo deserve a Scajaquada Creek that is swimmable and fishable, and this study is a milestone that represents significant progress toward the ultimate goal of getting the entire creek back to its former glory," said NYS Senator Sean Ryan.
The study will take approximately two years to complete.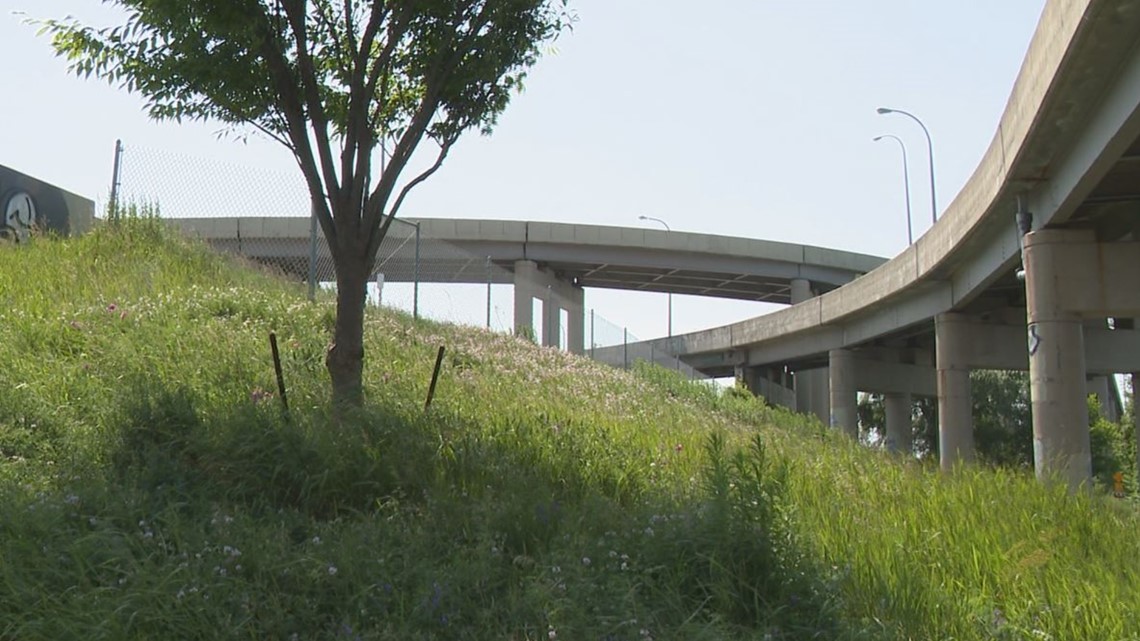 Five miles to the west of where officials gathered in Cheektowaga for Tuesday's signing ceremony, lies the mouth of the creek at the Black Rock Channel near the Niagara River.
And Jedlicka confirmed that Waterkeeper is getting behind a proposal to restore that area as well, through the removal of a myriad of expressway flyovers that crisscross above the creek and connect NYS Rte 198 and I-190.
That bold vision, however, would be contingent on the proposed removal of the Scajaquada Expressway and entail perhaps hundreds of millions of dollars and untold years' worth of time.
"We don't always have to rush to the finish line," said Jedlicka. "There's parts and components of that can happen in incremental processes... it's making those incremental changes along the way that's going to benefit the creek system."