BUFFALO, N.Y. — When Joel Erway of Lewiston boarded a regional jet in Philadelphia this past fall on his way home to Buffalo, he assumed it would be like the hundreds of others he's taken over the years. As founder and owner of The Webinar Agency, he travels a lot for work.
"Unfortunately, it's a necessary evil for what I do," he said.
This particular trip — American Airlines Flight 5647 on Sept. 28 — will always stand out. About 10 minutes after departure as the flight attendant was just beginning drink service, something went horribly wrong.
"All of a sudden, the plane just took like an immediate sharp nosedive," Joel explained.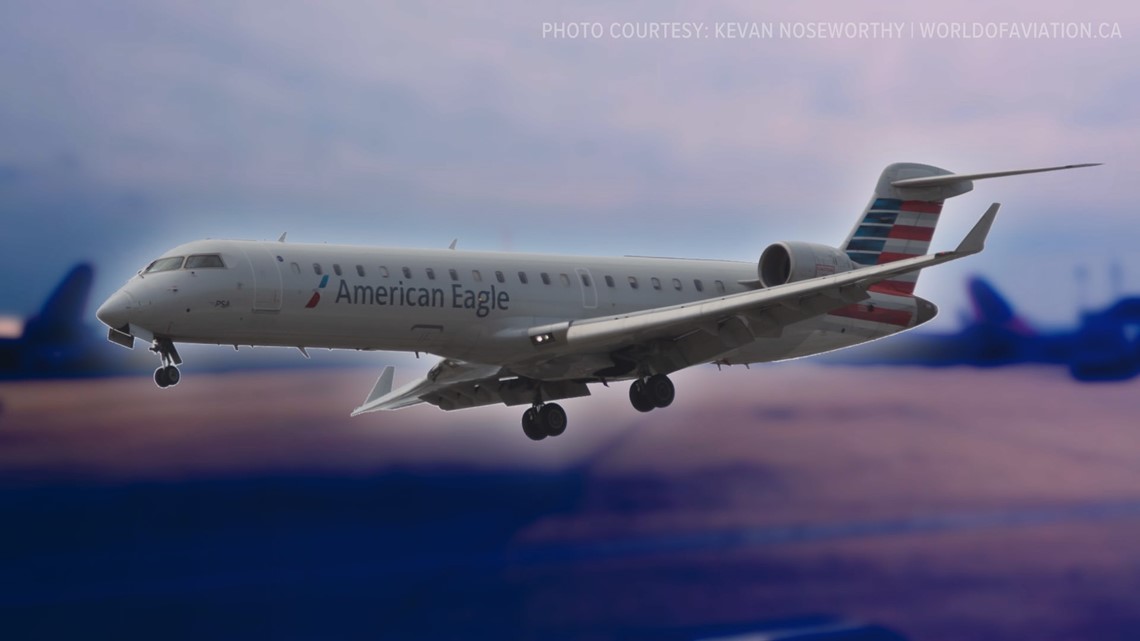 The flight attendant in the front of the plane was thrown into the air, hit the roof of the cabin, and then fell down to the floor, according to Joel. Her injuries appeared serious.
"She couldn't get up," he said. "She was ... grabbing the ground. She was in pain."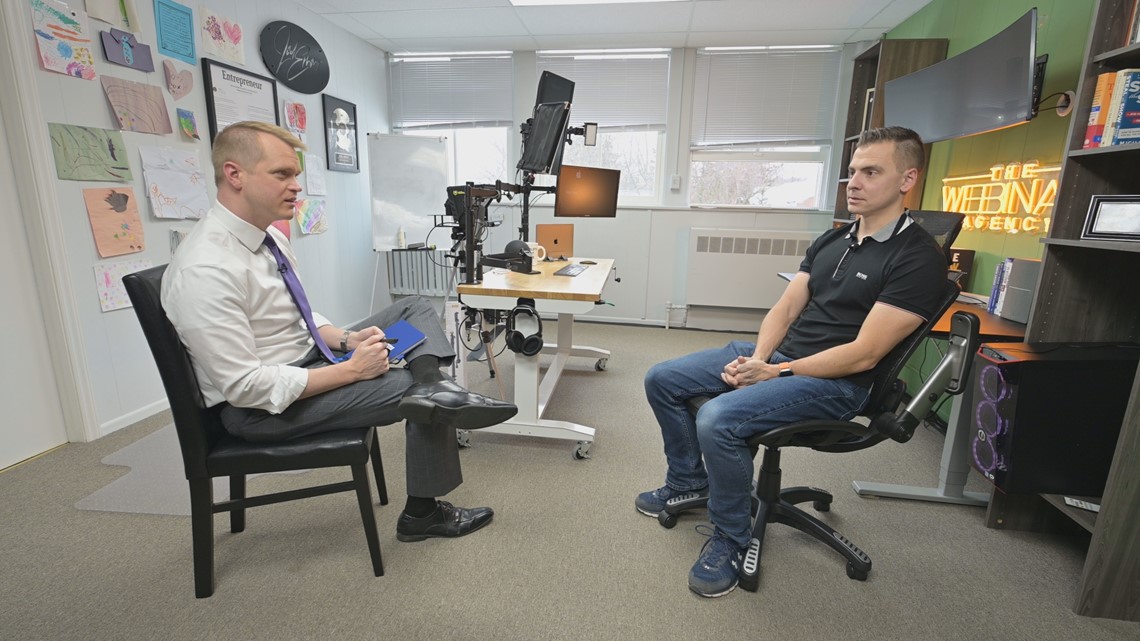 She remained on the floor of the cabin for the remainder of the flight.
"It was pretty scary," Joel said.
Olivia Robinson, formerly of Buffalo, was also on board.
"Passengers were screaming, wailing" she said. The lady next to me, we were holding on, but it was very scary. We did a nosedive and then we came back up."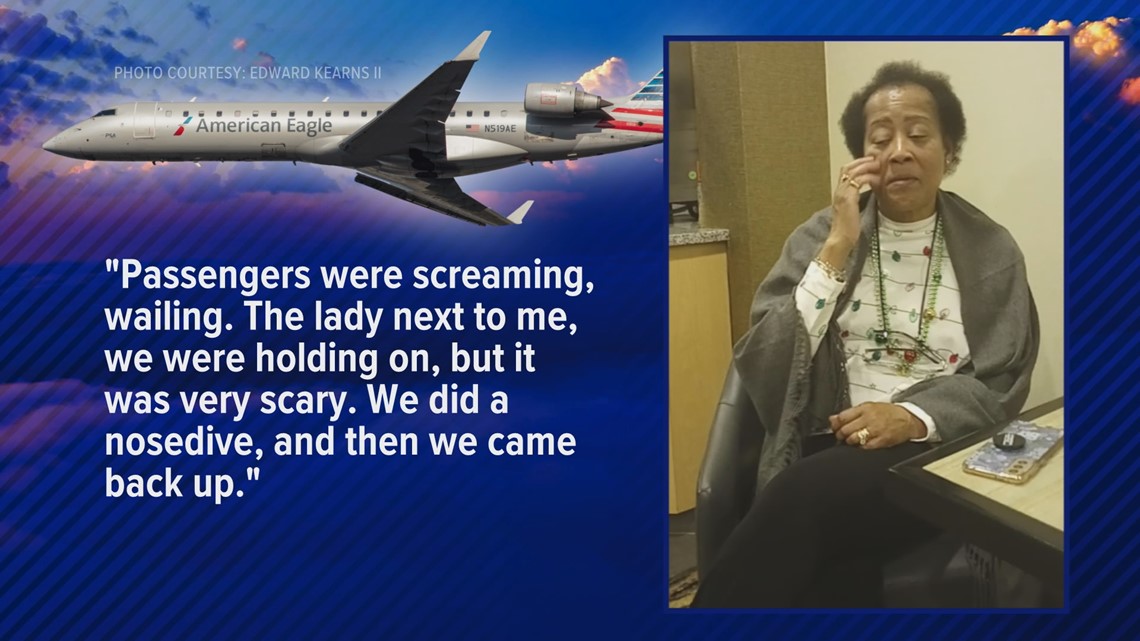 Air traffic control audio recordings, archived on LiveATC.net, help explain what happened.
"Blue Streak 5647. We're responding to an RA. Descending. Holy!" a pilot can be heard saying.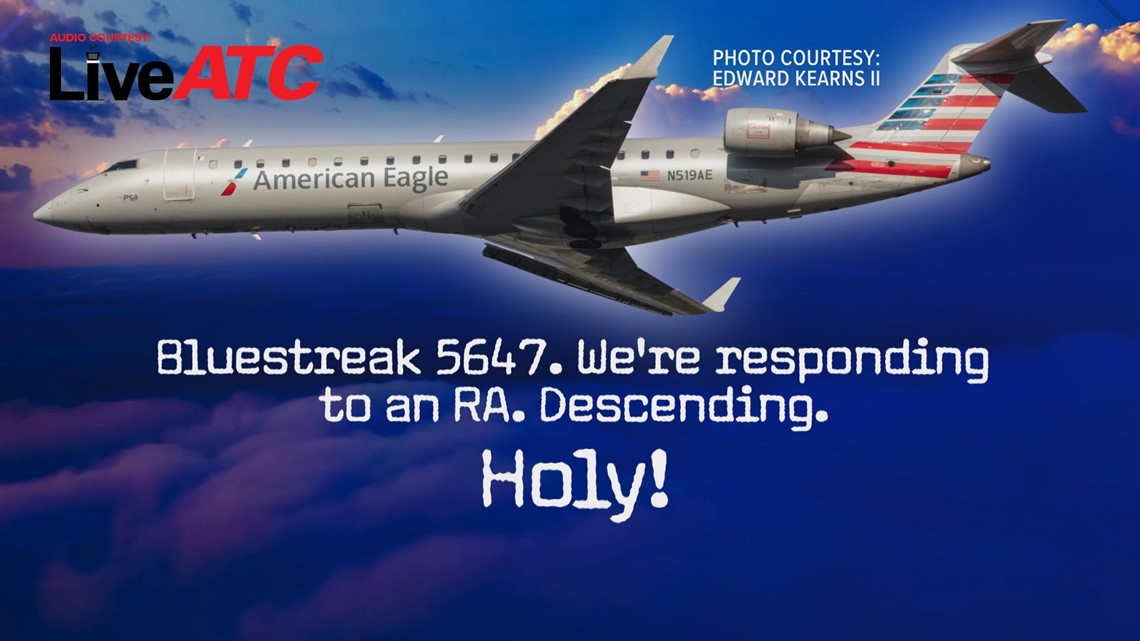 "Blue Streak" is the callsign for PSA Airlines, which is the regional carrier and subsidiary of American Airlines that was operating flight 5647. "RA" refers to resolution advisory, part of the TCAS — or Traffic Collision Avoidance System — that alerted the pilots that another plane was too close.
Flight data from RadarBox showed how the passenger jet was approaching 14,000 feet when it took that nosedive in order to avoid hitting a small general aviation aircraft that was approaching from the east at nearly the same altitude.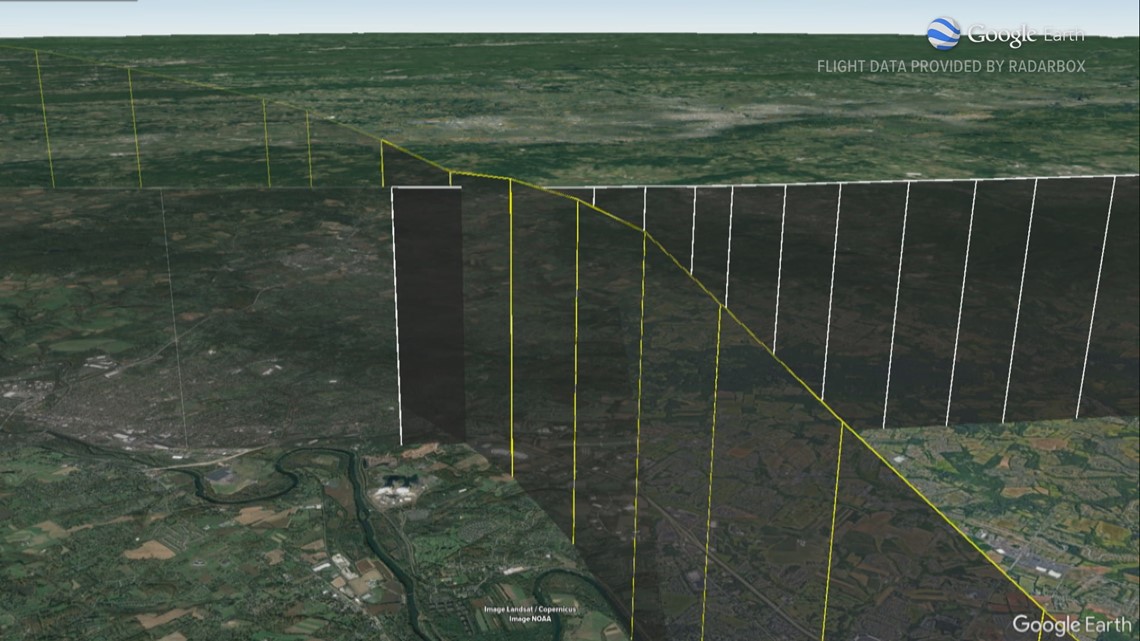 2 On Your Side reached out to a spokesperson for the company seeking comment from Desch.
"Matt was flying that day on a personal trip," the spokesperson said. "I talked to Matt, and he indicated that any questions regarding this should be directed to the FAA."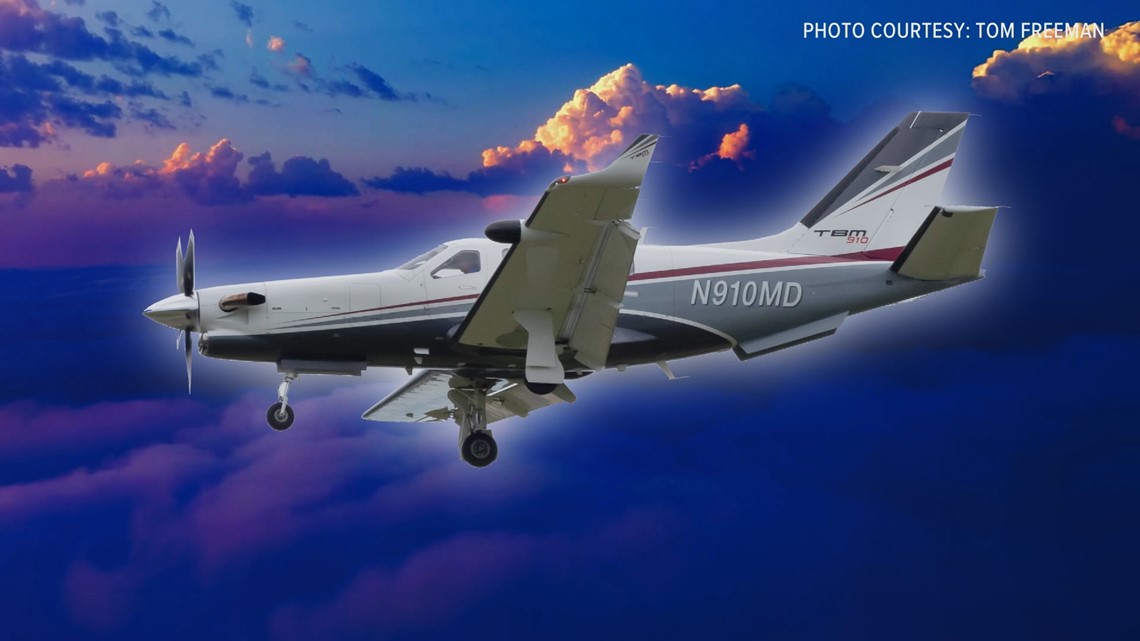 "When TCAS goes off, it will say something like, 'Descend! Descend!' " Captain Cox said. "And when it says that you follow it."
A spokesperson for PSA Airlines wouldn't provide specifics on the incident but did provide a short statement.
"(We) are proud of the actions our crew took to ensure the safety of our customers and their fellow crew members," the statement said.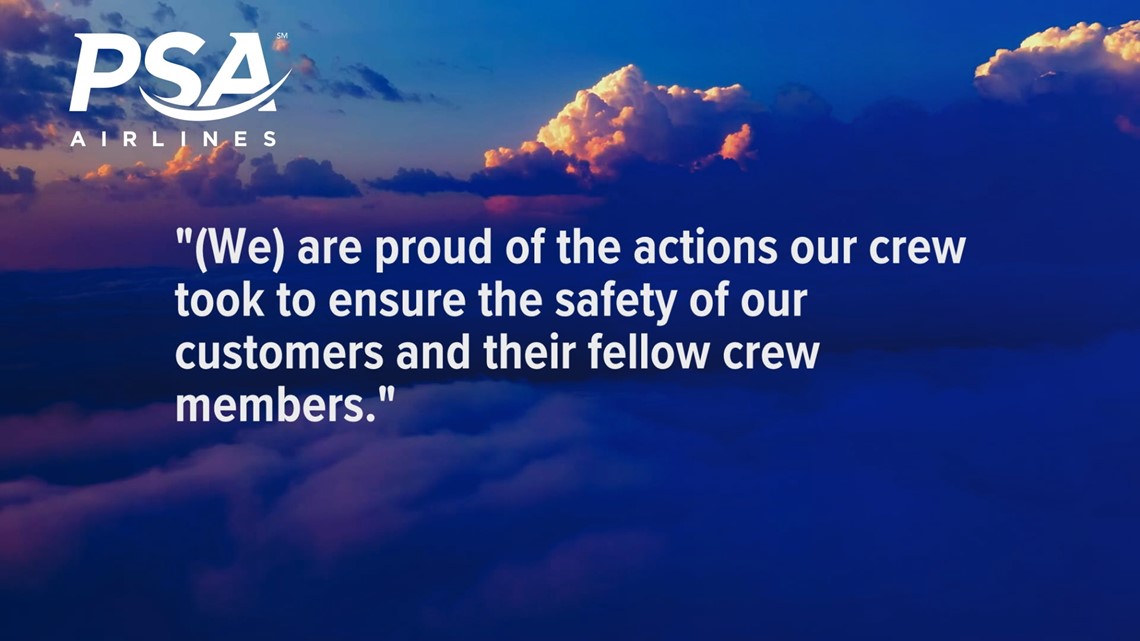 The FAA told 2 On Your Side its part of the investigation is complete. The National Transportation Safety Board is leading the probe. A spokesperson confirmed an investigation is underway, but unlike with some other types of incidents, this one does not elicit a preliminary report.
Therefore, any details, conclusions or recommendations would only come in a final report that, if completed, wouldn't be available until typically 6 to 12 months after the incident.
Captain Cox, who flew for a quarter century for Piedmont Airlines and US Airways, said he experienced a close call once while flying to Orlando. He credits TCAS with preventing a potentially deadly crash. The system warned him, and he was able to take evasive action.
"We would not have seen the airplane," he said. "It bothers me to think about how close we would have been."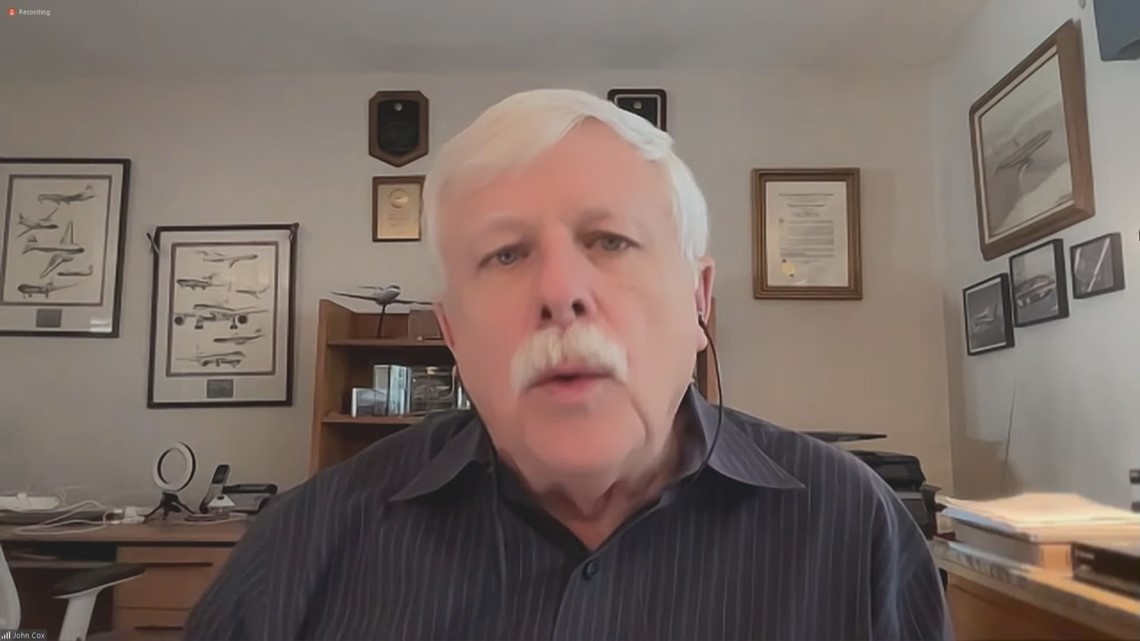 Captain Cox described this near-miss as "closer than most" with the planes separated by only about 500 ft. There are only a handful each year involving commercial jets out of more than 9 million total flights, though it only takes one.
"We made it down safely," Joel concluded. "And you know, I'm just extremely grateful for that."
Olivia felt equally lucky.
"We came with 500 feet of a midair collision, and I lived to tell it," she said. "So thank you Jesus. That's all I can say."