The video version of this story, seen above, was shot and edited by 2 On Your Side photojournalist Franco Ardito.
For more information on national and local suicide hotlines, please see the bottom of this article.
WYOMING COUNTY, N.Y. - Matthew Mayle was heading north. Not too far north – just 45 miles north, to Rochester – but away from home nonetheless.
"Thirty days until I get to move in," he reminded his mother, Saundra, as a part of an enthusiastic countdown to college life during the summer of 2011. In four weeks and two days, Matthew would no longer live in a small village in eastern Wyoming County. He would be on his own, in Rochester, having already enrolled in classes for the fall semester at Monroe Community College.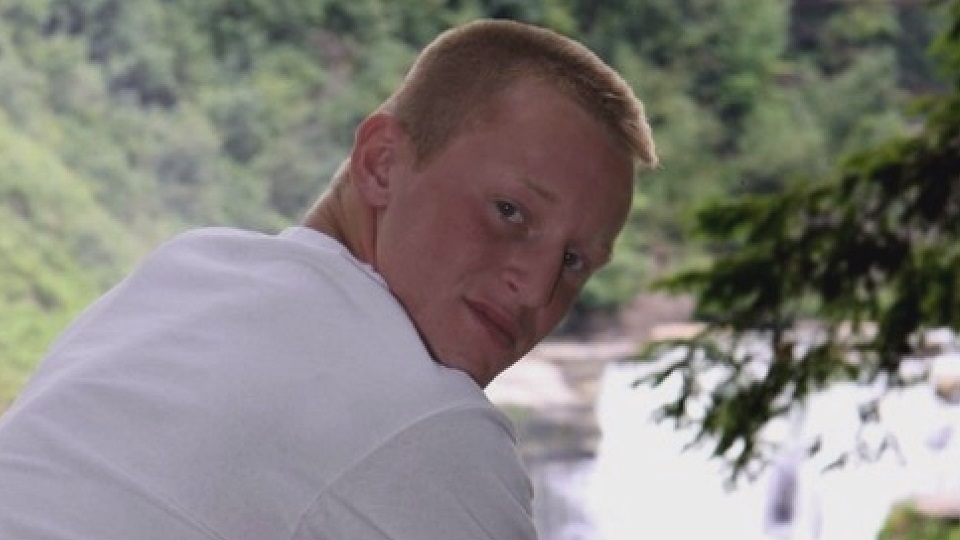 Matthew practically grew up with a ball in his hand. It started with baseball at the age of three. Then he joined the soccer team in high school, then the basketball team, then the football team, where Matthew played wide receiver and defensive back under the lights on Friday nights. During the second semester of his senior year, Matthew joined the golf team, because why not, and then he earned 28 medals.
"No matter what he tried," his mother said, "he was like the top player."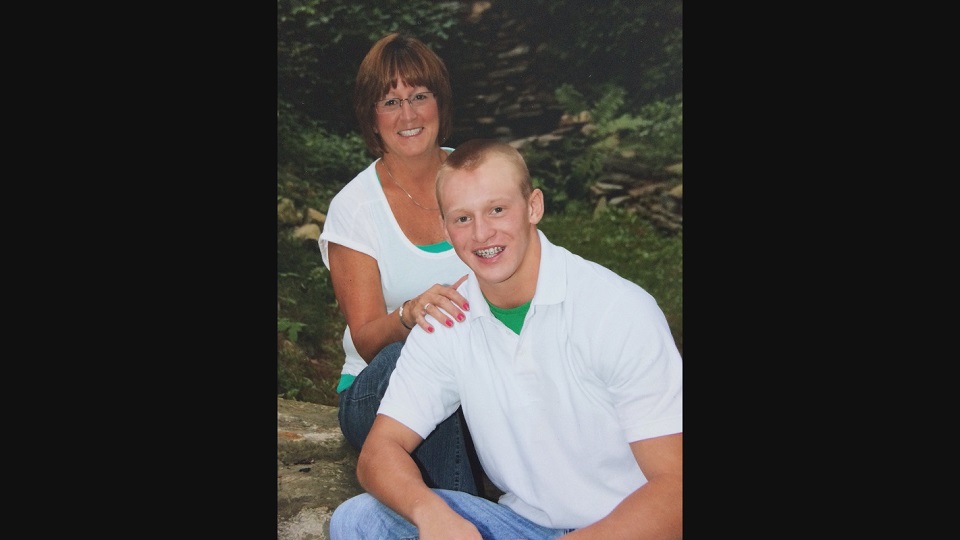 Saundra rearranged her schedule to make every single one of her son's games, although admittedly, she sometimes missed the golf outings. In a way, she deserved some of the credit for his athletic success. Before Matthew got his driver's license, it was Saundra's responsibility each morning to give him a ride to the weight room at 6 a.m. Saundra recalled getting a phone call from Matthew's teacher during his high school years, informing her that her son was 10 minutes late to first period every single day. He was spending too much time in the weight room, the teacher said. Saundra told her she'd take care of it.
When Matthew first visited Monroe Community College with his mother, the lacrosse team caught his eye. Finally-- a sport he hadn't tried yet. But community college was only the beginning. Ultimately, Matthew planned to transfer to St. John Fisher College, another school in Rochester, where he thought he might be able to play on the football team.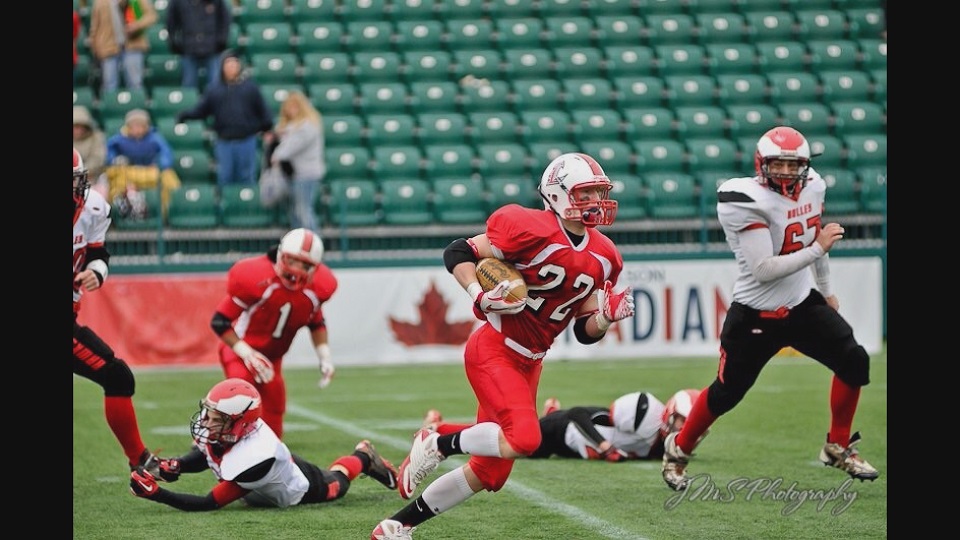 Before he could embark on a career in college athletics, however, and before he could move to the third-largest city in the state of New York, Matthew still had a few relaxing weeks left at home in quiet, scenic Wyoming County, which is famously home to more cows (53,000) than human beings (42,000) and proudly touts itself as the highest producer of milk in the entire state. Silver Springs, the village where Matthew grew up, has a population of fewer than 900 people.
On July 19, 2011, Matthew celebrated his 18th birthday.
But the transition period between high school and college was a major adjustment for Matthew. Suddenly, the teenager who woke up before sunrise every day to lift weights had no more structure. No more practices, no more games. Not even golf.
Matthew's mother noticed that her son's bedroom was a little messy, which was unusual, because Matthew was a very particular person. Neatness was one of his virtues.
"He just seemed like he didn't know what to do with himself," Saundra Mayle said. "I'd get home from work and he'd be laying on the couch, or lying in bed, which wasn't like Matthew."
ORLEANS COUNTY, N.Y. - Lee Minier, a classic Baby Boomer, grew up in the small village of Albion, N.Y., during the 1950s. Baseball was always his game, and the St. Louis Cardinals were always his team.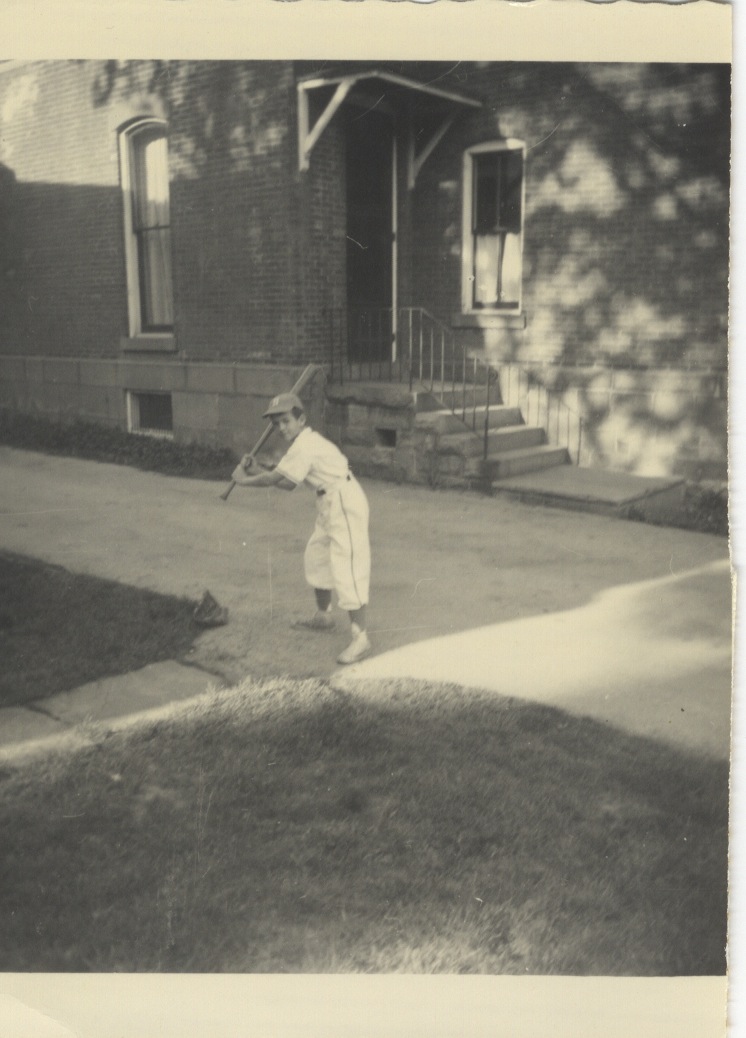 Lee could listen to the Cardinals on their powerful radio signal, even all the way from Orleans County in Western New York. As a kid, Lee was a right-handed batter, gripping his wooden bat tightly, as you can see from his pose in an old black-and-white photo. Around the time that picture was taken -- give or take a few years -- he met his wife, Meredith. They were in third grade.
Their first official date came years later: junior prom. Meredith claims she decided to marry Lee that night.
"You don't think that really happens in real life, but it does," Meredith said. "And I had really fallen in love with him at that point."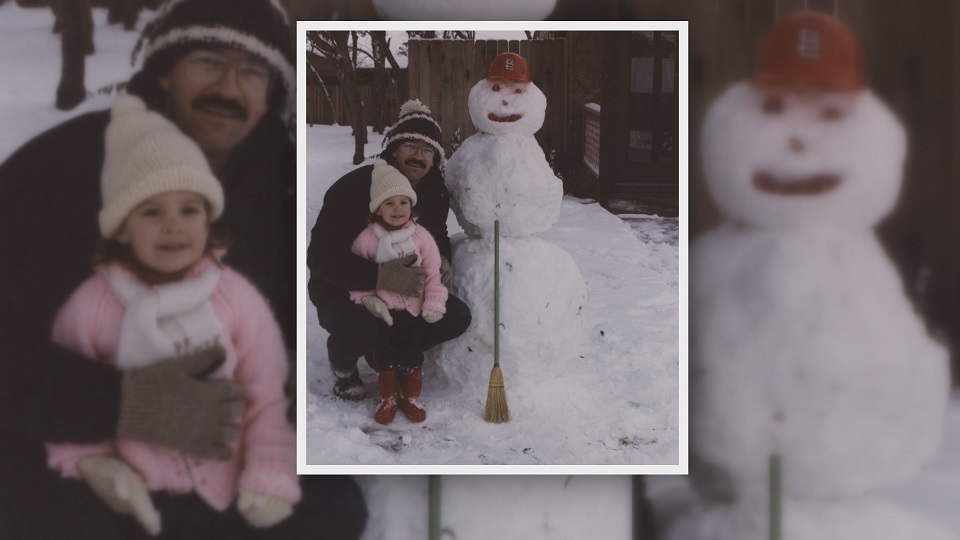 Lee and Meredith got married in July of 1974. Lee earned his PhD in anatomy, and then they traveled across the country for his work. Their daughter, Marissa, was born in Denver. The family lived in Texas at one point, too. In a colored photo, taken in the thick of an especially cold winter season, in Austin, Texas, you can see Lee holding little Marissa next to a giant snowman. The snowman is wearing a Cardinals hat.
In 1985, Lee got a promotion, so the whole family moved to St. Louis, home of the Cardinals, who played in the World Series that year.
In St. Louis, Lee worked for a private-duty nursing service.
All the while, his father was battling cancer. He'd been diagnosed during the summer. By November of 1985, he did not have much time left. Before succumbing to cancer, Lee's father prematurely ended his own life and died by suicide.
Lee had a nervous breakdown.
"I can't go to work," he told his wife that year. "I'm done."
So, in the summer of 1986, the family moved back to their hometown of Albion, the village of 6,000 people in Orleans County, nestled between Buffalo and Rochester. Lee could heal here.
"We ended up right back where we started, never thinking when we got married that we were going to end up back in Albion," Meredith said. "We realized that was the place we could have Marissa grow up in a small town, and be around her grandparents and her family."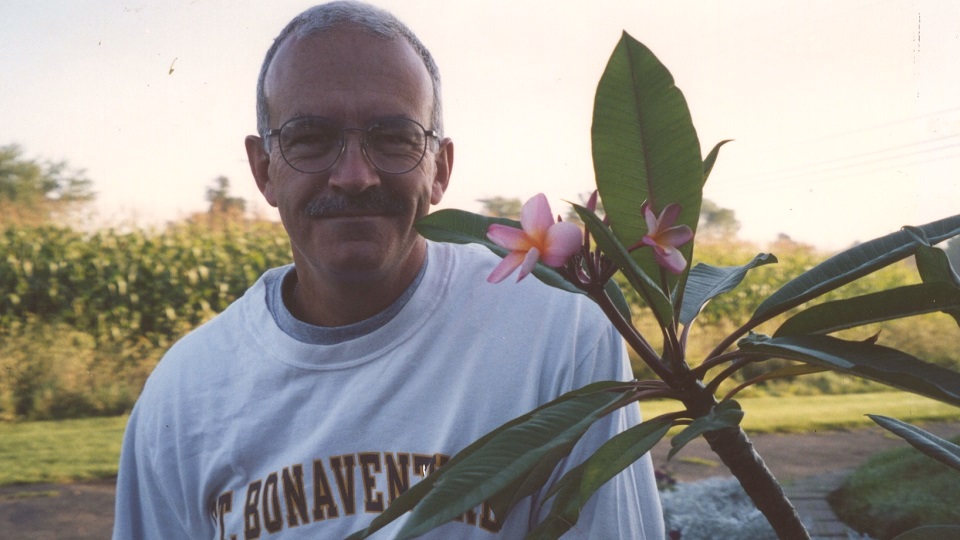 In Albion, Lee didn't find any work related to his PhD in anatomy. He began working at the funeral home in the village, and at the same time, he started writing a book about his family history. These activities helped him deal with his father's suicide.
But his father's death was still painful, particularly the manner in which he died. To make matters worse, Lee would eventually learn that his grandmother also died of suicide. The family had kept it a secret from him his whole life.
Marissa grew up with fond memories of her father: horseback riding lessons, camping trips, hot chocolate, watching their favorite movie, "The Princess Bride." Lee taught his daughter about the world. He loved astronomy and fossil collecting. He was an avid writer, and he enjoyed his quiet time on the lake with his canoe.
These were happy moments for Lee, but internally, he fought crippling depression and anxiety.
Meredith noticed that her husband struggled tremendously with his self-esteem. Small talk was hard for Lee, too, especially in social settings like dinner parties with friends. At one point, Lee flew to Chicago to seek help for his conditions and resolve some of the issues related to his father's death.
"He felt he wasn't worthy, wasn't good enough, that he never lived up to what he thought his parents wanted him to be," Meredith said. "He had very high standards for himself. He felt he could never live up to it, and those were hard things for him to deal with. They got worse as he got older."
But Lee was not always defined by his mental illness. He was a dedicated father and husband, as well as a well-respected member of the Orleans County community.
In 2004, Lee walked his daughter down the aisle at her wedding. At the reception, Marissa wanted to surprise her father with a dance, so she told the DJ to play the song from "The Princess Bride." The song would be a perfect. Sentimental and nostalgic, in honor of their favorite movie.
Meanwhile, Lee was secretly plotting his own tribute.
"Well, the time comes, and I don't realize what's happening. The DJ has me sit down, in a chair in the middle of the floor, and my dad comes out dancing to the song I thought I chose," Marissa said. "He had chosen the same song. So we had a really fun dance together. We'll never forget."
Lee Minier died of suicide in 2007, three years after his daughter's wedding. He was 57. Shortly before his death, Lee and his wife were scheduling a trip to Germany, their first trip overseas.
"We had planned our future together," Meredith said. "And all of the sudden, that was gone."
Matthew Mayle died of suicide on July 24, 2011, five days after his eighteenth birthday. On the day of his death, his mother recalled that they were planning a trip to Jamaica with Matthew's best friend.
"I mean, he always had a smile on his face. He was looking forward to going to college," his mother, Saundra, said. "I'll never get over it."
Suicide is not a uniquely rural or urban problem – it affects people of all backgrounds, races and genders – but people tend to die by suicide more frequently in rural areas compared to their populations, according to both state and federal data. Across the entire United States, for example, the states of Montana, Alaska and New Mexico had the highest suicide rates in 2014.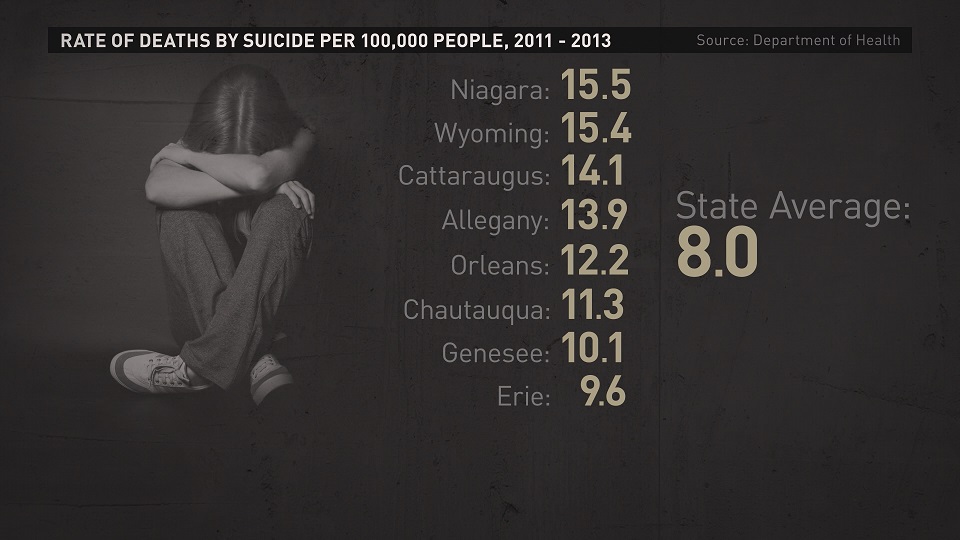 Statistics from the state of New York mirror the nationwide trends. Across the state, nearly 5,000 people died of suicide between 2011 and 2013, according to the most recent data published by the New York State Department of Health. But rates in rural counties tend to hover above the state average, particularly in Western New York.
In Wyoming County, suicide rates nearly double the state average. Technically, among the eight counties in Western New York, Wyoming County ranks the second-highest in suicide rate. Erie County, with a population of more than 900,000, ranks the lowest.
In rural counties, rates may be higher for many reasons, including the fact that people live in more isolated territory and may have to drive longer distances to receive mental health care. In small communities, where everybody knows everybody, it's difficult to break the stigma of mental illness and suicide.
About a decade ago, a few members of the community in Wyoming County noticed suicide rates tended to skew a little higher here, and they decided they wanted to do something about it.
That's how the Wyoming County Suicide Prevention Coalition formed under the county's Department of Mental Health.
Brandie Rajk-Winter, the coalition's coordinator, said it's especially hard to talk about suicide in a rural county.
"People are very private, and they're also very prideful," Rajk-Winter said. "And so they don't often reach out to others."
Rajk-Winter said middle-aged men seem to be the target demographic for suicide risk here. To reach out to this population, the suicide prevention coalition has partnered with nearby restaurants to offer customers a free cup of coffee in exchange for providing information about suicide risk and treatment. The coalition named the program "Cup of Joe."
The coalition has also worked closely with farm organizations, since farmers have long been considered one of the most at-risk occupations for suicide.
"They're very hard workers, but they're also taught to just buck up and not talk about how they feel and just move forward," Rajk-Winter said. "If you continue to ignore how you're feeling -- and say it's depression, and depression continues to affect other domains of your life -- it can get you to a point, almost a breaking point.
And I think when people start to think of suicide, it's that their resources are running out. And the pain seems to be just bigger than what they have for resources."
Traci Raynor, a psychiatric nurse practitioner who deals with patients in Wyoming County and other rural areas of New York, said a lack of transportation and lack of awareness might sometimes contribute to higher risks of suicide.
"Most people don't like to talk about suicide. So they don't. And therefore, people go uneducated," Raynor said. "It's almost a cultural issue, these barriers that they face… I think that's the biggest thing in a rural area: If we can get awareness of what's available, I think that would help a lot."
Teenagers and younger adults, like Matthew Mayle, are also at an especially higher risk for suicide in rural areas. A study by Ohio State University, conducted over the course of the past two decades, showed rural teenagers died by suicide twice as often as urban teenagers.
Besides the messy room and maybe a little more sleeping, Mayle's mother didn't notice blatant signs of depression or suicide risk in her son, which can sometimes include feelings of hopelessness, reckless behavior, increased drug use or feeling trapped, among others. Suicide is more complicated than the general public sometimes assumes; it is not typically related to just one life event, and it's usually accompanied by a diagnosable mental illness.
Since her son's death four and a half years ago, Saundra Mayle joined the suicide awareness task force to help students, parents and teachers understand the warning signs and prevent future deaths.
"I still like to talk about him. I like to bring up his name. It's OK. We need to talk about these things," Mayle said. "(Suicide) is a very hard word, but if somebody's having problems, we do need to ask: 'Are you thinking of suicide?'"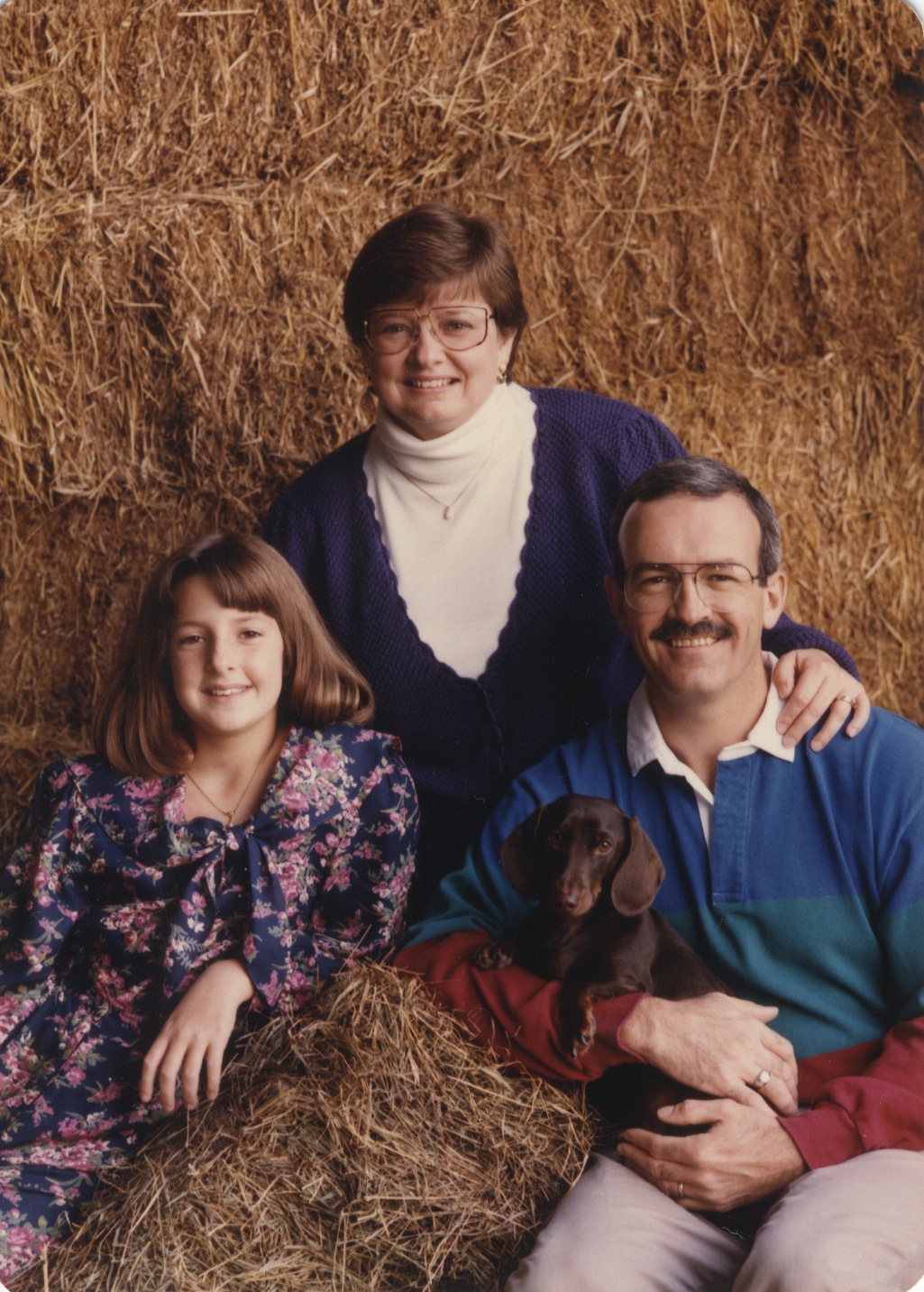 Meredith Minier and her daughter, Marissa, are both central figures in the Orleans County Suicide Prevention Coalition.
A few years after her husband's death, Meredith attended her first coalition meeting. A Rochester police officer, a survivor of a suicide attempt, was speaking that night. She remembers crying through the entire presentation.
"And that night is where I realized, maybe I can do some good for somebody," Meredith said.
Like Wyoming County's coalition (as well as many others across Western New York), the Orleans County coalition's job is to provide resources to people and point them in the right direction if they have questions about suicide risk or prevention.
In Orleans County, suicide rates have fallen in recent years, but they remain above the state average, according to that same three-year span between 2011 and 2013.
The coalition in Orleans County also employs the same "Cup of Joe" program as Wyoming County, in order to target the middle-aged demographic. Lee Minier himself, after all, was 57 when he died of suicide.
"We've made it our mission to try and help erase that stigma. And in this small town it starts with your friends and family," his daughter, Marissa said. "We just don't have all the resources that are available to the people in the cities, but that's another thing the coalition and the other departments in this area are trying to work to fix."
On a personal level, Meredith and Marissa must deal with a particularly grim fact: Three generations of family members have now died by suicide.
But unlike Lee's family before them, who did not initially tell him that his grandmother died of suicide until he was in his forties, Meredith and Marissa are taking an entirely different approach.
"It's not the thirties or the forties or the fifties anymore, when families were keeping a lot of these personal issues personal. To this day, we have heard audible gasps, when we say out loud that we've lost three family members to suicide," Marissa said. "People are shocked that we would say that out loud, even today, and that surprises me. And that is one of the reasons we are talking about it."
For Meredith, the immediate aftermath of her husband's death left her scrambling for answers. The trip to Germany, their plans to retire together, it was all thrown in limbo by Lee's suicide.
It wasn't until about five years ago that she finally realized her new future. That's when her daughter and son-in-law sat Meredith down at the table and told her they were having a child.
"That was the day my life turned around," Meredith said.
Marissa has already noticed her father's traits in her four-year-old daughter. She has a playful, mischievous side to her, just like Lee, and she also has an advanced vocabulary for her age and a knack for reading.
"I think they would have been the best of friends," Marissa said. "And he could have taught her a lot of things that I won't be able to. Because nobody could teach someone the way he could. So that's sad. Not only did I lose a father -- I was only 25, when he died -- but it's taken away a grandfather from my daughter.
And having to watch my mother go through that… that was probably the hardest part."
Eventually, Marissa and Meredith will need to tell Hannah about her grandfather. She knows all about Papa already, and she sees all of the pictures in their homes, but she does not yet know how he died.
When they decide tell Hannah, they will be blunt. They know suicide is not a topic to dance around.
"Because we want this to stop right here," Meredith said. "This is not going on for another generation."
The following numbers are the local and national suicide hotlines:
National Suicide Prevention Hotline: 1-800-273-TALK (8255)
Erie County: 716-834-3131
Chautauqua County: 1-800-724-0461
Niagara County: 716-285-3515
Allegany County: 585-593-5706
Cattaraugus County: 1-800-339-5209
YWCA of Genesee County: 585-343-5808 (Crisis Help Line: 1-844-345-4400)
Orleans County: 585-327-4452
Wyoming County: 1-800-724-8583
For additional information on suicide prevention and warning signs, visit this link.