BUFFALO, N.Y. — Ten Years This Week:
Site preparation was underway for the new Oishei Children's Hospital on the Buffalo Niagara Medical Campus.
Production of the movie Draft Day, starring Kevin Costner, which was supposed to be loosely based on the Buffalo Bills and shot in Orchard Park, was instead moved to Cleveland, and re-written as being based on the Browns. Producers of the movie said the costs in New York State were too high. The state later adopted a series of tax credits in order to try and lure filmmakers here.
At the time, professional mixed martial arts was still banned in New York, though it was allowed in all other states. The state eventually approved MMA performances, but only after it established a structure for taxing them.
New York City's health department enacted a ban on the sale of sugary drinks larger than 16 ounces until a judge ruled it had absolutely no authority to do so this week in 2013.

20 Years Ago This Week:
At a time when no one was claiming your gas appliances posed any harm to your health or the environment, and there was no effort to ban them, one of the roughest, toughest, most popular, and beloved Buffalo Sabres, Rob Ray, was traded to Ottawa.
Amherst cops were called to collar a kangaroo on the loose, wearing a diaper and leaping around a neighborhood. The wayward roo was owned by a woman who said it bolted when she opened the door to get her mail. Police were able to capture the marsupial and return it to her.

Cher had blond hair.... coleslaw wrestling was catching on, as was a museum exhibit called The Colossal Colon, which visitors were allowed to crawl through and inspect (if they wished).
Hooters Air launched its first flight, as the restaurant chain sought to further promote its brand through the creation of an airline. It never really took off, however, and the airline was out of business only three years after it began winging its way across the skies this week in 2003.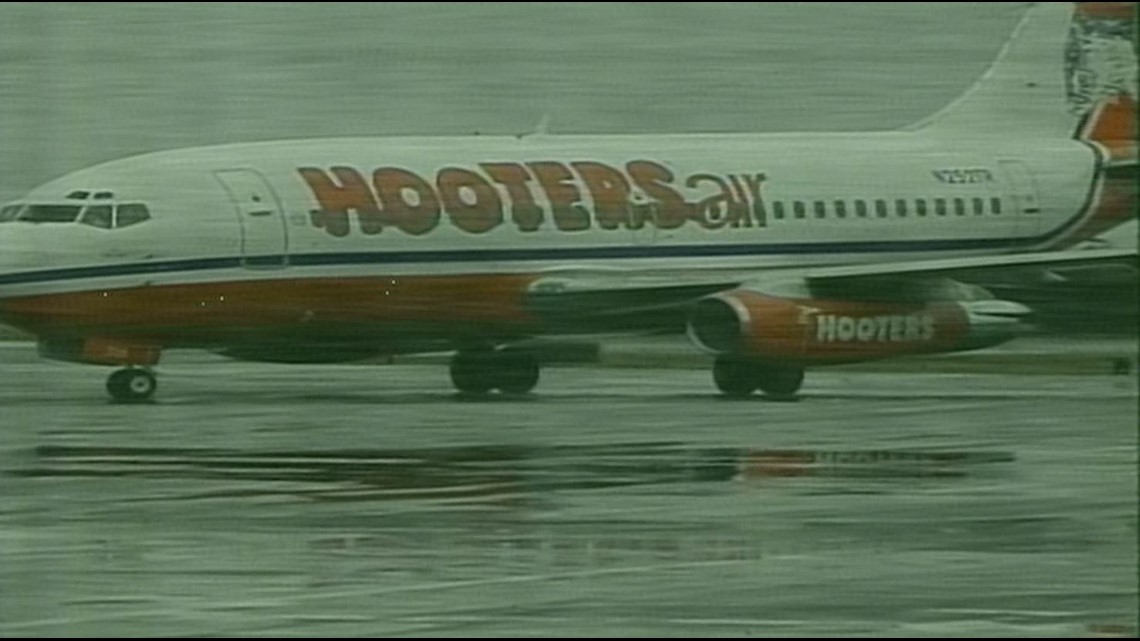 Platform shoes were making another comeback, just in time for spring.
And, as they began preparing for opening day just a little more than a month away, the Buffalo Bisons announced a big change for home games. This week's news to you pop quiz-- what big change do you think awaited fans heading to what was then known then as Pilot Field for the 1993 season? (For the answer, watch the video above this story).
Remember, this was back when folks braved the cold to stand in lines outside of Memorial Auditorium to buy tickets for various events (before they had an app for that). The hot ticket 30 years ago this week was for an upcoming concert by Elton John, and you could get decent seats in the Blue section of the Aud for just $26.50.
It was announced the toll to cross the Peace Bridge would rise to $1.25 (today it's $8 without an E-ZPass) and members of the Buffalo Bills still barnstormed across the region during the offseason to play charity basketball games at local schools.
After his first two democratic candidates were caught up in Nannygate scandals for hiring folks not authorized to be in the country to watch their kids, President Clinton's third choice for Attorney General, Janet Reno, was confirmed by the US Senate this week in 1993, ...when it was all News 2 You.