BUFFALO, N.Y. — 10 Years Ago This Week in 2013
The nation was stunned when two homemade pressure cooker bombs detonated near the finish line of the Boston Marathon, killing three people and injuring hundreds of others. Within days the brothers Tsarnayev were identified as the suspects, one of whom was killed in a shootout with police. The other was found hiding in a boat parked behind a home and remains on death row in a maximum security federal prison 10 years after one of the most heinous acts of domestic terrorism in the nation's history.
20 years ago this week in 2003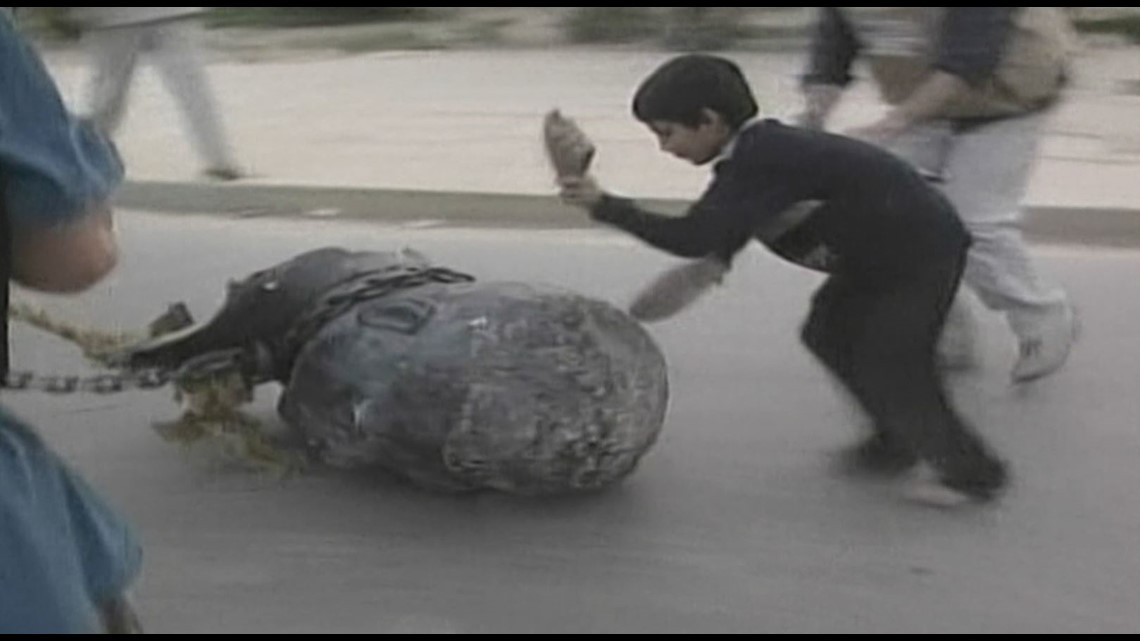 Just three weeks after U.S. lead forces invaded Iraq, they took Baghdad and help celebrating citizens topple statues of Saddam Hussein.
Back in Buffalo big plans were unveiled for the waterfront, when Canadian developers proposed a massive project that would have encompassed much of the outer harbor.
The proposed E-Zone would be an 80 acre entertainment site that reports at the time said could rival Disney World.
There would be water parks side by side with indoor snowboarding, restaurants, retail, a children's play world movies, live theater, a cyber arcade and a mini TV studio contained in the project, which would stretch from the Pier restaurant to the NFTA boat harbor.
However, within six months, the Toronto developers backed out and like other big ideas of that era, including the Adelphia Headquarters, Bass Pro, and the National Fuel ice rink, E-zone would be relegated to the scrap heap of things that never came to be.
One thing that did come to fruition though, the NCAA hockey Frozen Four, attracting visitors to Buffalo from far and wide.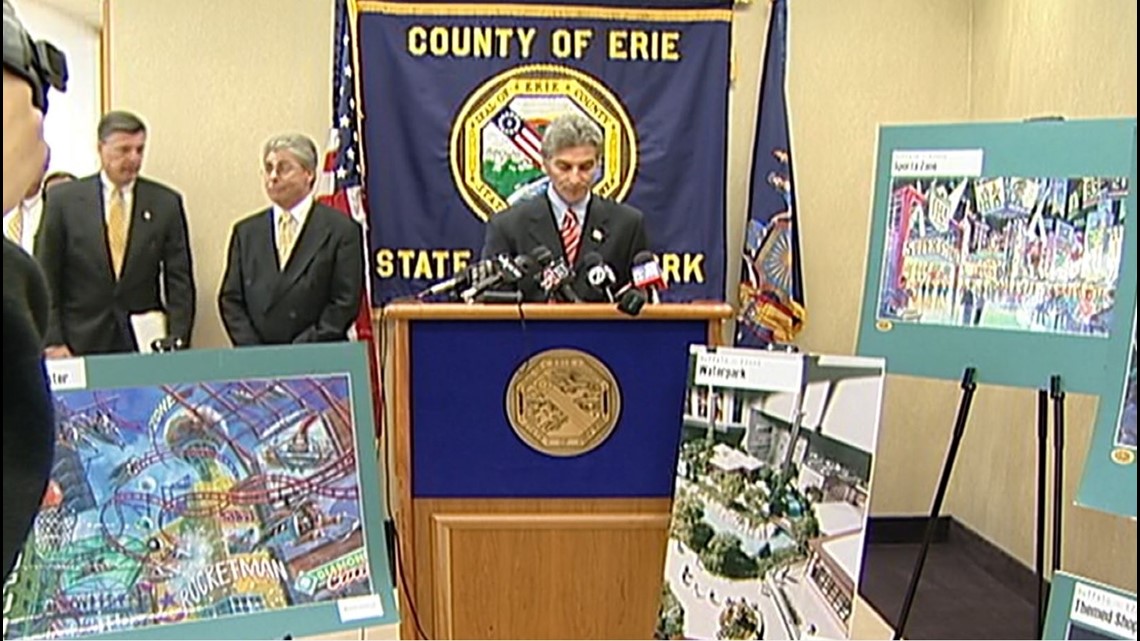 30 years ago this week in 1993
If you remember filing last minute returns at the IRS tax van, using a slide projector, or tuning in a ballgame on a transistor radio, you might also recall sitting in the orange seats at the Aud when the Bandits used to pack the place for box lacrosse.
The Bandits routinely played before sellout crowds of 16,000+ and in only their second year of existence, they won their second consecutive Major Indoor Lacrosse League title. The season that concluded this week in 1993 was extra special, as the Bandits became the only team in league history to record an undefeated season, a feat not accomplished since.