PENDLETON, NY- When it comes to Sweet Home High School football, Keith O'Neil, class of 1999 is Panther pride. His name is permanently enshrined in the athletics Hall of Fame.
"I had a lot of great memories from sweet home, some of the best in my life," said O'Neil.
The son of former NFL linebacker Ed O'Neil, football was always in Keith's blood.
"I think naturally I wanted to be like my father," he said.
But childhood wasn't perfect, and O'Neil dealt with sleeplessness and anxiety as young as eight-years-old.
"I would toss and I would turn and I would stay up really late at night, and that's scary as a child," he recalled.
When the elder O'Neil began coaching at the University at Buffalo and moved his family to Western New York, Keith started as a linebacker for the Panthers his freshman year.
After he graduated from Sweet Home, he went on to Northern Arizona University where he was a First Team All-American as a senior. He found success on the field. He found his future wife, Jill.
He said he turned to booze to deal with the pressures of being a student-athlete. "I think I drank to cope more than to be social in college," he said.
O'Neil went undrafted, but managed to earn a spot at rookie mini-camp with the Dallas Cowboys. He studied the playbook, and worked harder than he ever worked before. It paid off with a roster spot. But O'Neil wasn't in a condition to celebrate.
"This is when a lot of my symptoms from childhood came back- sleepless nights, anxiety, pressure. I went five nights during training camp my rookie year without sleeping. I've had a lot of injuries in my life and there was nothing as terrible as that. It was agony," he recalled.
What should have been a dream felt like a nightmare.
"It was very bittersweet. I was making a great amount of money coming out of college. I was playing for America's team. I was living my childhood dream. And part of me- most of me- hated every minute of it."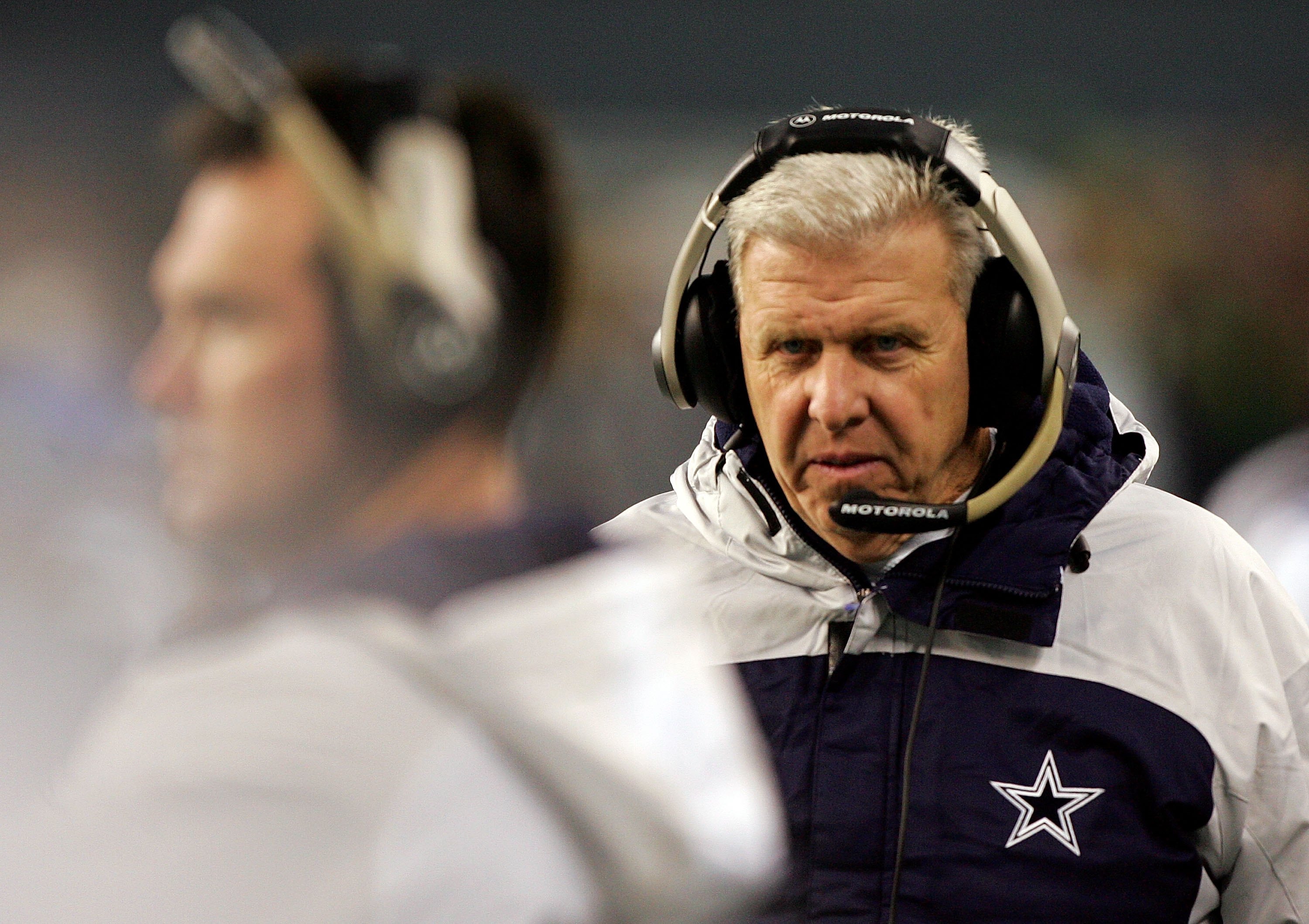 At the end of his first season in the NFL, he went to coach Bill Parcells with a stunning decision.
"I said, 'Coach, I quit.' And I handed him my playbook. And he actually looked at me and said, 'What? Are you crazy?' And I looked at him right in the eye and I said 'yeah.'"
O'Neil told Parcells about his sleeplessness and anxiety, but Parcells wouldn't let him quit.
"He gave me a pep talk and I'll never forget the gist of it. It was, 'Beat the demon. Everyone has a demon in their head, but you have to beat yours,'" O'Neil recalled.
O'Neil tried to do that by simply white knuckling it and taking sleeping pills.
"I became somewhat addicted to Ambien and that kind of got me through a little bit. But I didn't really know how to approach mental illness," said O'Neil.
O'Neil was cut at the end of that season and immediately pick up by the Colts. But his problems followed him to Indianapolis.
"Here I was, a 25-year-old linebacker in the NFL not being able to play in the game because I couldn't sleep. It was very humbling I guess. Humiliating. I didn't feel like a man. But I knew I needed help," he said.
Something deep down was telling him this was more than pro-football jitters. He had a heart to heart with Coach Tony Dungy. Dungy called in GM Bill Polian, O'Neil's position coach, a counselor and Keith's wife to sit down and discuss his mental health. O'Neil was given, anxiety pills but never diagnosed with an illness.
His body, over the next two years, played the best football of his life. His mind, however, was in pain without a true diagnosis.
In 2007, O'Neil won a Super Bowl with the Colts, and he decided that would be the last game of his career.
"The fire went out," he said. "And I just knew it was over for me."
He was traded to the New York Giants, but never played a game with the team. He chose his life over football.
O'Neil says this is where his story is just beginning.
With the stressors of the NFL far behind them, Keith and Jill moved back to Buffalo. Keith started selling medical devices. Jill was a nurse. They tried to start a family.
"Jill got pregnant. We were ecstatic. I was beyond happy. She miscarried early in the pregnancy and that was my trigger," he said.
What should've been a time of great sorrow, was, for some reason, the exact opposite for O'Neil.
"I went into a manic episode. Which means I went really high. I was euphoric, working 18-hrs-a day. Spending money, I spent $30,000 in a week. I was interested in astronomy, politics, religion, music. I was on top of the world. I was on cloud nine."
It didn't make sense to his wife.
"Days after a miscarriage I wasn't feeling like that," recalled Jill. "We were literally in two different places. "
But suddenly O'Neil crashed down from that strange high.
"It switched to paranoia to delusional thinking. I started thinking my phones were tapped," he said. "It got even more extreme and I started to feel like I was being called on by God. I thought I was being called on to be a prophet as I was laying in bed, just hallucinating."
Keith went to a doctor the very next day and he finally got some answers.
"That's why I was diagnosed with Bi-Polar 1 Disorder and put on meds. And the meds literally knocked the mania right out of me," he said.
But he wasn't out of the darkness. He sunk into a deep depression for six months. And just weeks after the birth of their first son, Keith O'Neil wanted it all to end.
"I wasn't think about my son, or my wife, or my family or my nieces and nephews. I was thinking about the pain I was living in," he said. "I overdosed. I counted out 50 Ambien and I just took them."
Jill found Keith in unconscious in bed. He was rushed to ECMC, and once stabilized was transferred to Brylin. He stayed there for a week.
That was five years ago, and he's kept his pain a secret until now.
"I just take a moment very often and thank God for another chance in life," said O'Neil.
He admits every day is still a struggle, and he's constantly changing his medicine regimen with the help of Dr. Steven Dubovsky from the University at Buffalo.
O'Neil received medical disability payments from the NFL. He sees his survival, and subsequent new life, as a chance to be a good husband and father to his two sons, Connor and Tanner, a chance to connect with others, and a chance to help end the stigma of mental illness.
"The secrecy I lived, and the shame, was just as bad as the illness itself," he said.
If they could go back, Keith and Jill said they wouldn't have hid his illness from their family and friends.
"That was our initial reaction was to hide it and not tell anyone because we knew what people would think, because that's just kind of the culture that's created about it," said Jill.
And that's what brings Keith back to Sweet Home now - not to relive his high school days on the field - but to share his story and inspire others.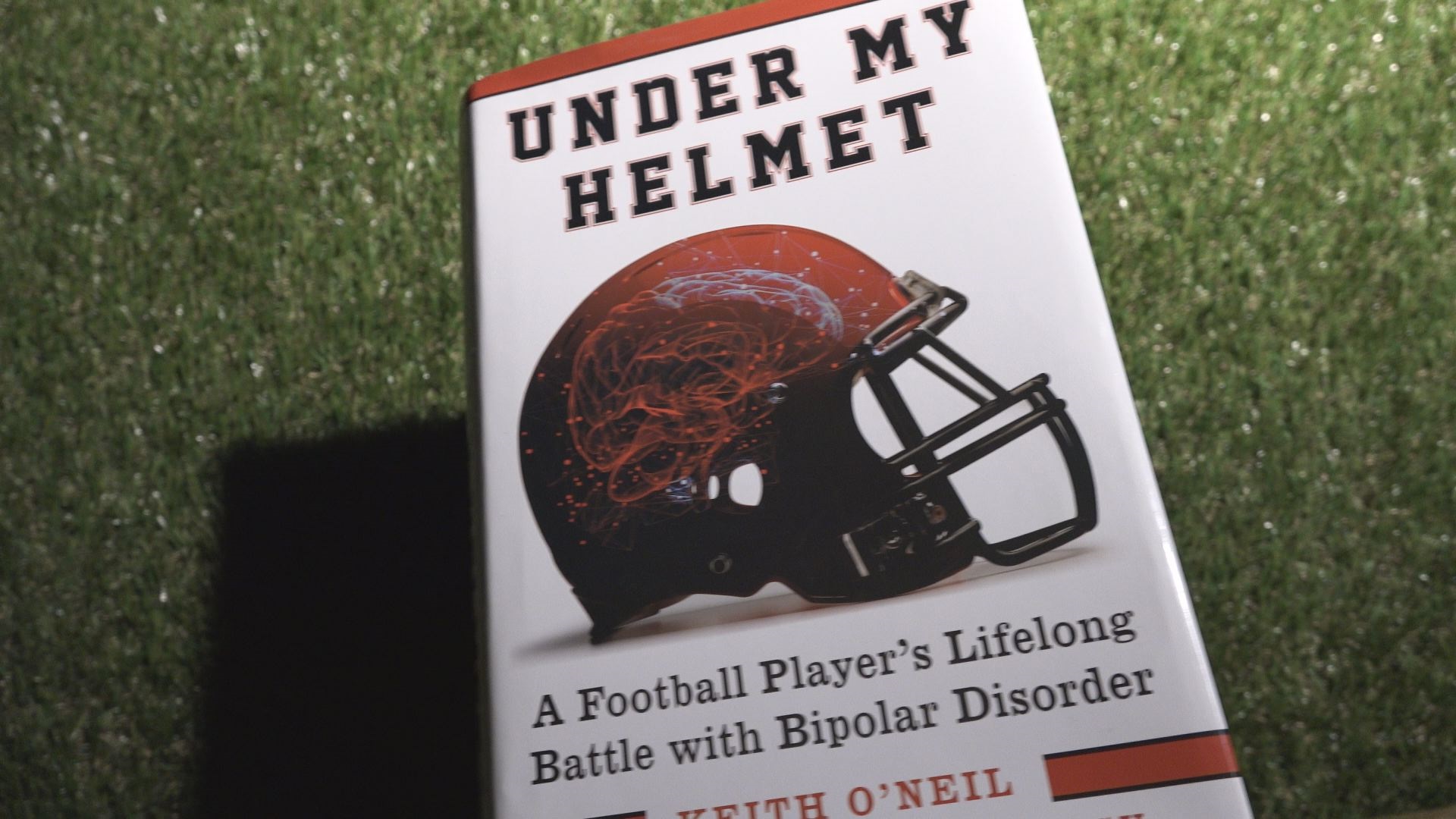 He started a foundation called "4th and Forever" to raise awareness and funds for mental illness. Keith's book, Under My Helmet, has just been released and shares his story, his struggle, and his survival.
"I kept a lot away from people. I hid a lot. Being "Under My Helmet," it's not just my brain, so to speak and the illness, but the secrecy of it all."
But he refuses to hide under a helmet any longer.
"I want to do something about this. I want it to be ok to talk about bi-polar disorder the same way it is to talk about cancer or diabetes. And it should. It's an illness," he said. "It just an illness of the brain. And a lot of people suffer silently with it it."
Keith's symptoms appeared in childhood, way before he started playing football. But, he says he thinks every day about concussions, CTE, and the physical effects of the game. He plans to see a neurologist to find out if head trauma through football in high school, college and NFL may have exacerbated the illness. But that not the focus of his book - it's about mental illness - which experts say affects 1 in 5 people.
Click here for resources from the Erie County Anti-Stigma Coalition.
For a list of Mental Health programs and services in Erie County, click here.
For more information on Keith O'Neil, 4th and Forever, and his book, click here.
O'Neil's book can be purchased here.