BUFFALO, N.Y. - Dan Lukasik's depression struck 15 years ago. The disease came unexpectedly.
At first, he wasn't even sure it was a disease at all. Lukasik, then 40 years old, was logging long hours at work as a personal injury attorney, so he figured his sudden lack of concentration, sleeplessness and chronic sadness surely had something to do with the inherent stress of his career. That was just the job, he thought. This would pass.
But Lukasik couldn't shake himself from these deeply painful feelings. He felt like cement was running through his veins. He cried all the time, sometimes in empty Tops parking lots in the middle of the night, but the tears weren't prompted by anything in particular. This was not sadness. It was major depression, as he would later find out in a clinical diagnosis after his family doctor referred him to a psychiatrist.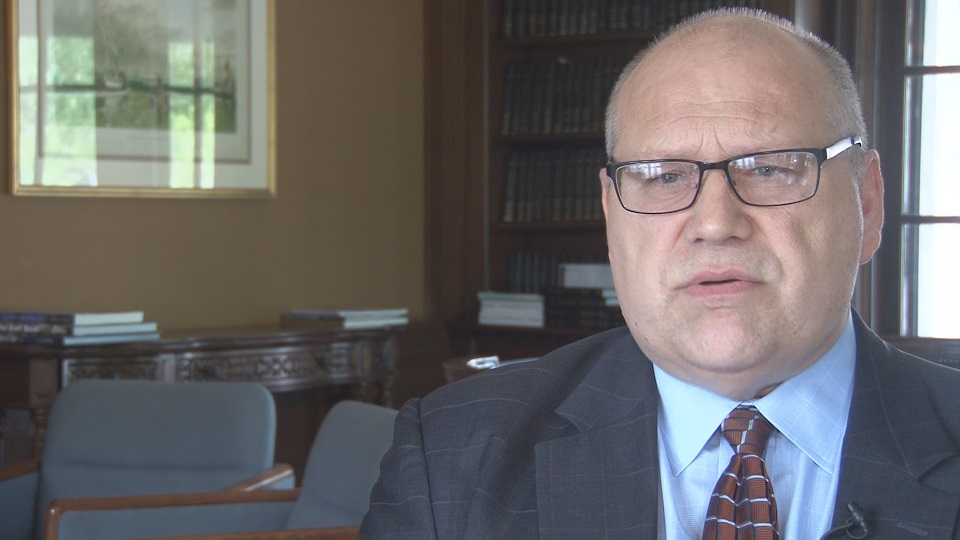 "That was a very difficult and lonely period of my life, because I didn't know anybody with depression," Lukasik said, "and I certainly didn't know any lawyers with depression."
Lukasik recovered, thanks to the help of medication and therapy. And he quickly learned that plenty of attorneys -- thousands of them, in fact -- have struggled with depression and mental illness, just like him. Lukasik, now a nationally-recognized speaker on mental health topics, has met many of these colleagues at seminars across the country. Just last month, he shared his story of recovery for students at Harvard Law School in Massachusetts. Lukasik also runs a successful website, "Lawyers With Depression."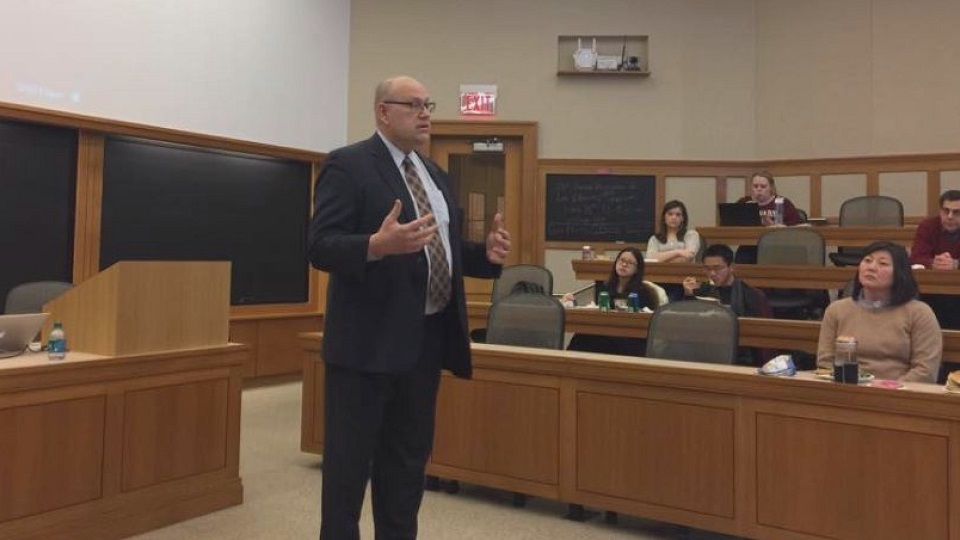 The rate of depression among lawyers is triple the national average, Lukasik said, but many of them refuse treatment because they fear judgment from fellow colleagues. If they do seek help, some lawyers are even known to pay in cash for medication or therapy in order to erase any evidence of a paper trail.
"And a lot of that," Lukasik said, "is based on stigma."
Stigma: that's the word of the day in Erie County, and perhaps the word of the month. On Tuesday, the second-to-last day of May's Mental Health Awareness Month, the Erie County Anti-Stigma Coalition officially launched a wide-reaching online and social media campaign, unveiling its plans during an event at the Canalside VIP tent in downtown Buffalo. The coalition, which consists of 15 mental health and community groups, aims to change the conversation surrounding mental health.
There's no hard data to show how many Western New Yorkers struggle with mental health conditions, but national data estimates about it's about one in five adults. Based on that statistic alone, it's clear that tens of thousands of people in this region may have some type of mental health problem.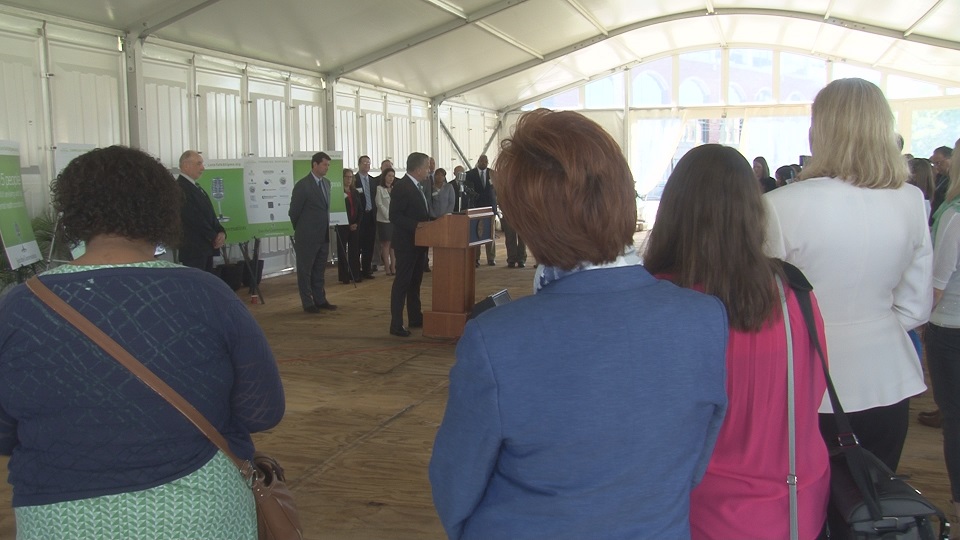 But many of them won't seek help, according to Erie County Mental Health Commissioner Michael Ranney, whose department is heavily involved in the coalition.
"I've seen data where sometimes, it takes 10 years to seek treatment," Ranney said. "And we know that if someone had a medical condition, they'd probably go see their doctors a lot quicker than that."
The Anti-Stigma Coalition is not the first time the Erie County Mental Health Department has been involved in launching an awareness campaign. In the early 2000s, the department ran slogans conveying the simple message that mental health is treatable and that people with mental health issues should not be afraid to get help. It was a noble effort, and not all that different from the campaign that launched on Friday. But the first awareness effort began before the rise of social media, back when even the Internet wasn't nearly the force it is today.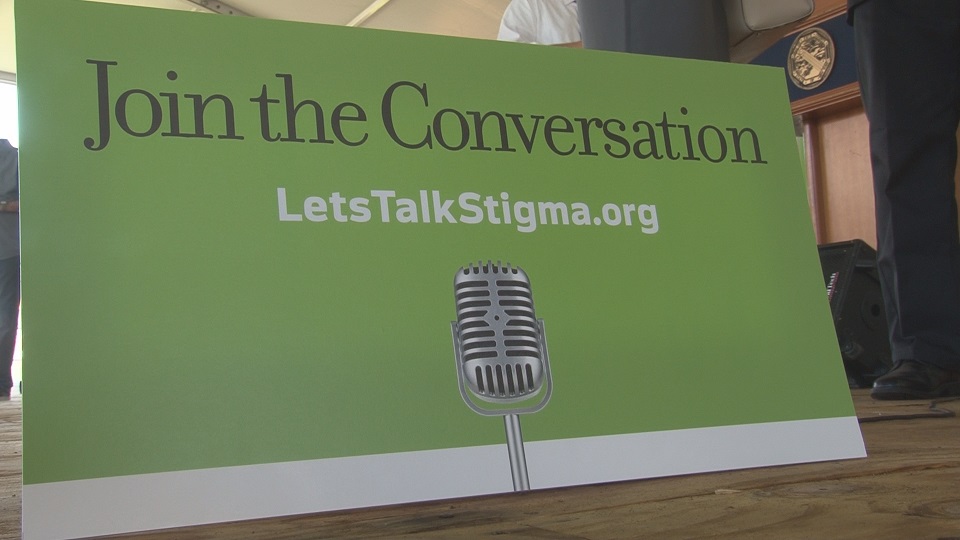 This newest coalition, funded partly by the county but also through family foundations, strives to make a more long-term impact with its use of social media and the website, "Let's Talk Stigma." To encourage people to seek help, the coalition is attempting to break myths about mental health and offer resources for treatment.
"We didn't want people to continue to struggle and suffer in silence," Ranney said.
Lukasik certainly understands that. The son of a World War II veteran, he grew up in an era when seeking help for mental health problems was considered a sign of weakness. That's why Lukasik thought he could just suck it up and tough it out when his symptoms of depression first appeared.
But he got help, and it worked.
"Everybody should have a vested interest in this conversation, and making it a more positive, constructive conversation, one we can build off," Lukasik said. "Not a negative conversation where people are judged and isolated and shamed."
Lukasik has noticed progress in the fight against stigma. His website has attracted thousands of followers, and he often receives positive feedback from students and other lawyers who attend his seminars.
But he still notices that some people are hesitant to attend his discussions. They're still afraid of the word "depression" or the term "mental health."
Lukasik was afraid of that, too, back when he didn't understand why he'd sometimes sob in grocery store parking lots in the pitch-black darkness. Even though treatment and recovery has allowed him to heal, he still understands the suffering associated with depression.
He understands that beating depression and mental health is no easy task-- but it's not impossible, not by any means.
"To me, these people are my heroes. These are people who get up every day and overcome the tremendous obstacles that depression puts in their path," Lukasik said. "And I think that's just a heroic thing."
People seeking treatment and help for themselves, their family or their friends are encouraged to visit LetsTalkStigma.org to find resources available in Western New York.