BUFFALO, N.Y. — Canada and the United States have extend existing border restrictions until October 21. The official word came Friday in a tweet from Chad Wolf, acting Director of the Department of Homeland Security.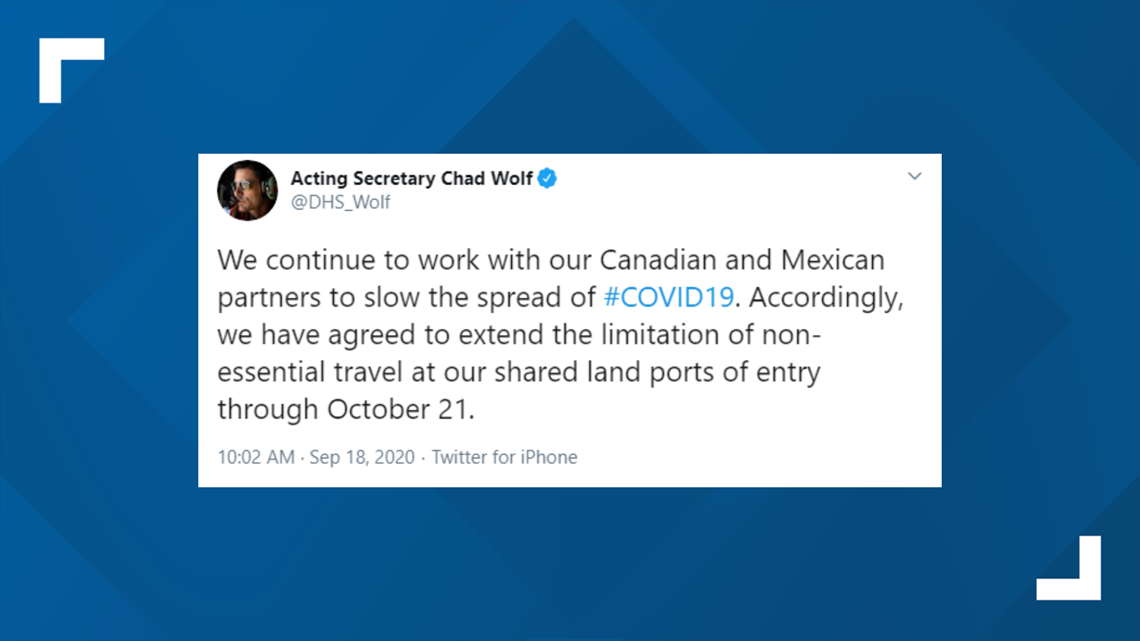 Congressman Brian Higgins-D (NY27) released a statement earlier this week after getting word of the extension.
The travel ban was originally imposed in March and has been renewed every month since. Right now, only essential travel is allowed to cross the border, as well as family members of Canadian residents, as long as they plan to stay in the country for at least two weeks.