BUFFALO, N.Y. — Erie County Executive Mark Poloncarz announced Tuesday night on Twitter that the county reached a new high for COVID-19 hospitalizations on Monday.
The Erie County Department of Health reports that 264 people were hospitalized Monday. The previous high was 258 patients on April 28.
Poloncarz said in a tweet, "We expect this number to continue to increase based on the rapid growth of new cases in WNY."
Meanwhile, the number of patients who were hospitalized with COVID-19 in the Western New York region on Monday was 316. That's up 16 people from Sunday. The number of people in the ICU; however, was down one person to 61.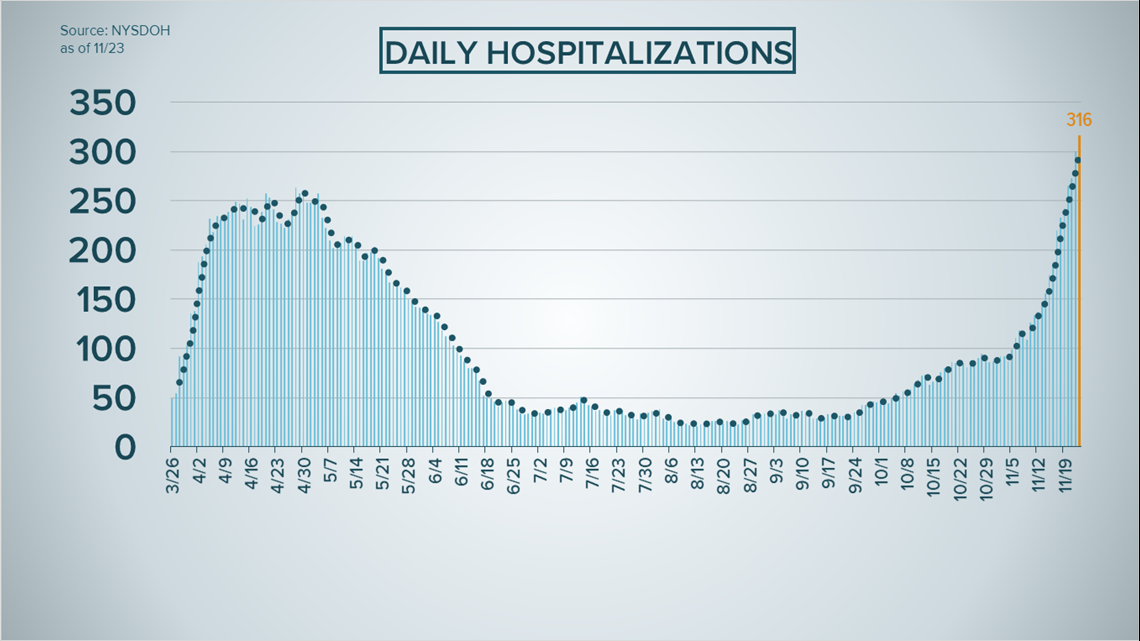 During a briefing Wednesday, Erie County Commissioner of Health Dr. Gale Burstein presented a model to predict what we might see in the future in terms of COVID-19 hospital admissions.
The data was developed by Dr. Peter Winkelstein from University at Buffalo's Jacob's School of Medicine.
Dr. Burstein said the data shows that without any lockdown restrictions, if we continue at the rate we are going, COVID-19 hospitalizations are projected to surge to more than 3,000 by January.
"If we have no lockdowns like we did in the spring and we keep going about like we are doing now you see exponential growth in the number of hospital admissions and it could far surpass what our capacity is in our Erie County hospitals," she said.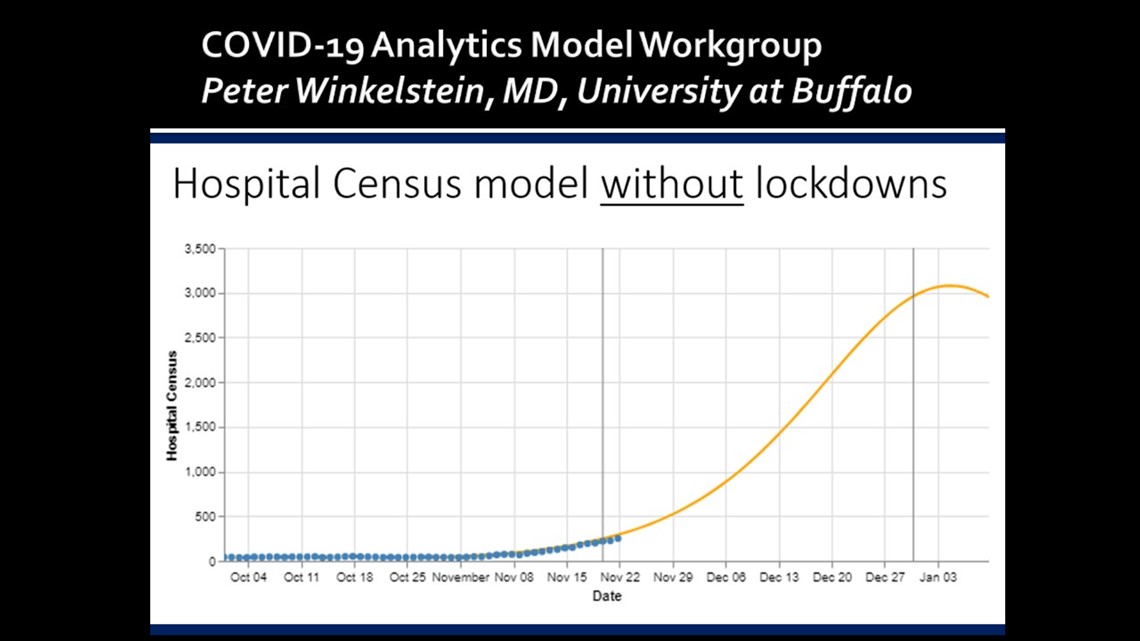 Dr. Burstein said the projections show hospital admissions would start to decrease under a partial lockdown like the restrictions we have in the orange zone. She said it also showed that under a full lockdown like back in March, hospital admissions sharply decrease.
"When the orange zone restrictions start on November 20, eventually the hospital admissions do start to come down, and they would come down even further if we had more of lockdown, if more non-essential businesses were closed as would happen in the Red Zone," Dr. Burstein said.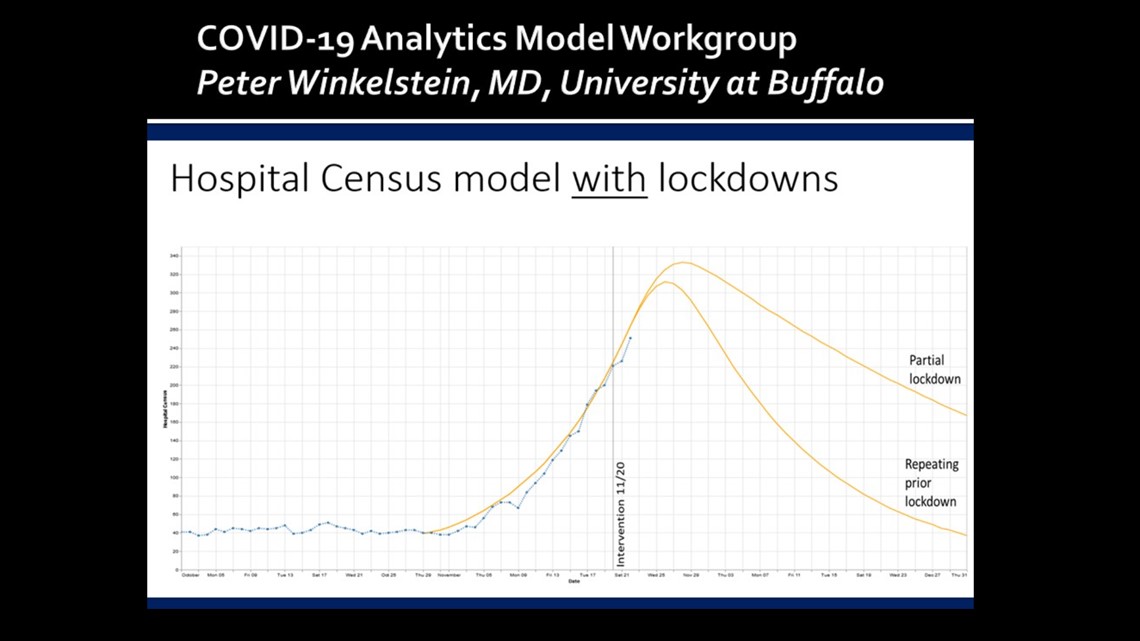 According to Poloncarz, who spoke with hospital CEOs last week, the average stay in a hospital for a patient battling COVID-19 in the spring of 2020 was eight to 10 days, now it's five to seven days.
The largest age range of hospitalized patients is now the 75 to 84-year-old age group.