BUFFALO, N.Y. — Opening Day will take on a whole new meaning this year as it's not only the start of baseball season but a "reopening" day for many venues across the state.
New York Governor Andrew Cuomo announced new or altered guidelines Thursday for outdoor concert venues and outdoor and indoor sports sites.
Starting April 1, outdoor venues with a capacity above 2,500 can begin hosting concerts and shows at 20 percent capacity - a percentage that could increase as COVID rates improve the Governor added.
"It's definitely good news and very encouraging. We have been planning for capacities to expand all along and saw something like this coming," said Artpark President Sonia Kozlova.
Artpark's main amphitheater allows for as many as 10,000 people to attend a concert, but accounting for those state guidelines, that number would be cut to 2,000 max.
Kozlova explained that while any capacity is positive, their tight margins at full capacity would likely make turning any sort of a profit a challenge.
"There are so many pieces that are involved that it really takes 100% capacity to recoup the expense," Kozlova said, "as a non-profit, we'd have to rely on our community partners to make up the difference.
These incremental rollbacks also don't account for the state of the entire music industry, Vice President of Marketing and Concerts Dave Wedekindt told 2 On Your Side Thursday.
"As we're thinking about this summer we're looking at what we can do now and understanding to that and realizing it's not as easy as flipping a switch and concerts will start coming tomorrow," Wedekindt added.
Also beginning April 1, indoor sports venues with a capacity of at least 1,500, and outdoor sites with at least 2,500, can reopen. The indoor venues can have 10 percent capacity and outdoor venues are at the 20 percent capacity.
That outdoor number is double what professional stadiums were told last month and if the minor league baseball season wasn't delayed could mean as many as 3,320 Bisons fans at Sahlen Field. The normal capacity is 16,600.
Triple-A baseball is set to begin May 4 according to Major League Baseball.
Batavia Downs CEO Henry Wojtaszek said his concert and racing venue will also benefit from the altered state guidance. Their outdoor concert series announced last week is set for June and could allow for as many as 2,000 people.
"We do plan on having fans at our live racing this year, we don't start that until July but we had none last year," said Wojtaszek, "with our grandstand, with our apron we would more than likely meet the capacity threshold."
For those attending any event at a large or small venue, proof of a negative test or full vaccination will be required. The state says this requirement will be reevaluated in mid-May.
Cuomo cited the Buffalo Bills playoff games as an example of successful use of the model the state is using for reopening.
Wojtaszek said while the cost of the COVID test would still fall on the person attending, the $60 it cost Bills fans appears to have gone down based on vendor calls he made this week.
"If it's in the 20 to 30 dollar range we can price that into the ticket and still have pretty good value for people," Wojtaszek said.
Outdoor concert series tickets at Batavia Downs are 10 dollars apiece.
Cuomo said that the COVID-19 positivity rate has continued to decline and vaccines have increased which has made these changes possible.
He said the state is now looking toward the future.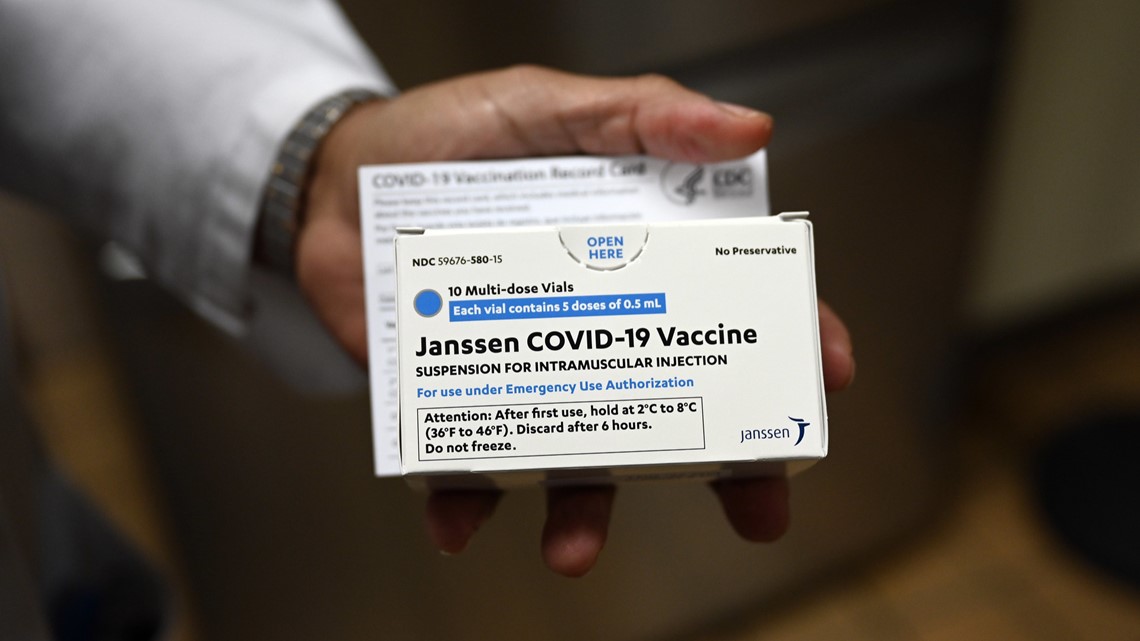 Governor Cuomo also mentioned Thursday that more vaccine is on the way and that New Yorkers should be prepared for the Johnson & Johnson vaccine to become more available. The governor explained that Johnson & Johnson is easier to administer because it is only one dose, doesn't need extremely cold storage, and is easier to handle.
"We're going to have more Johnson & Johnson coming because that's going to be the highest production level, and they're the easiest to administer. It is night and day between doing one dose, and doing two doses and having to schedule a person to come back and coordinate," Cuomo said.
In addition to the venue capacity changes, the Governor also announced changes to in-state sports travel, which has been restricted by region.
Starting March 29 teams will be allowed to travel anywhere in the state of New York while abiding by testing and event guidelines.